This post will helps you know about the File Properties in Microsoft PowerPoint. Also, you will learn to set file properties in PowerPoint.
The File Properties in Microsoft PowerPoint provides you with all the details about the specified file like the Author name, Title, Tags, Size of the file, etc. It is also called Metadata.
Where can you find the File Properties in PowerPoint?
To view the File Properties, Go to File and click on the Info tab.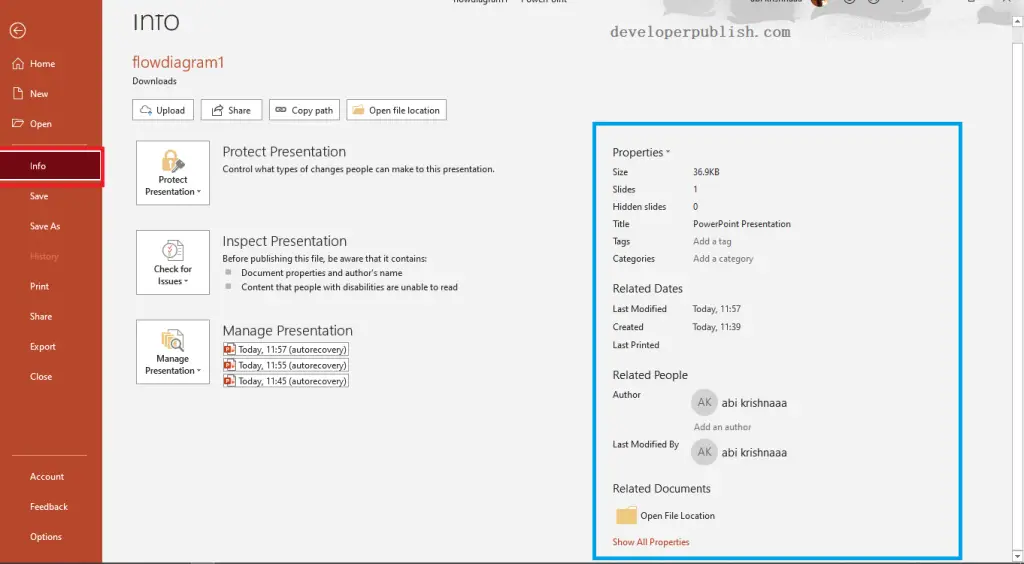 You can click the Show All Properties option to view all the properties of that file.
Customizing File Properties in PowerPoint
You can set the File Properties with your preferred details.
You can change a few properties by simply clicking on the property and can enter the details.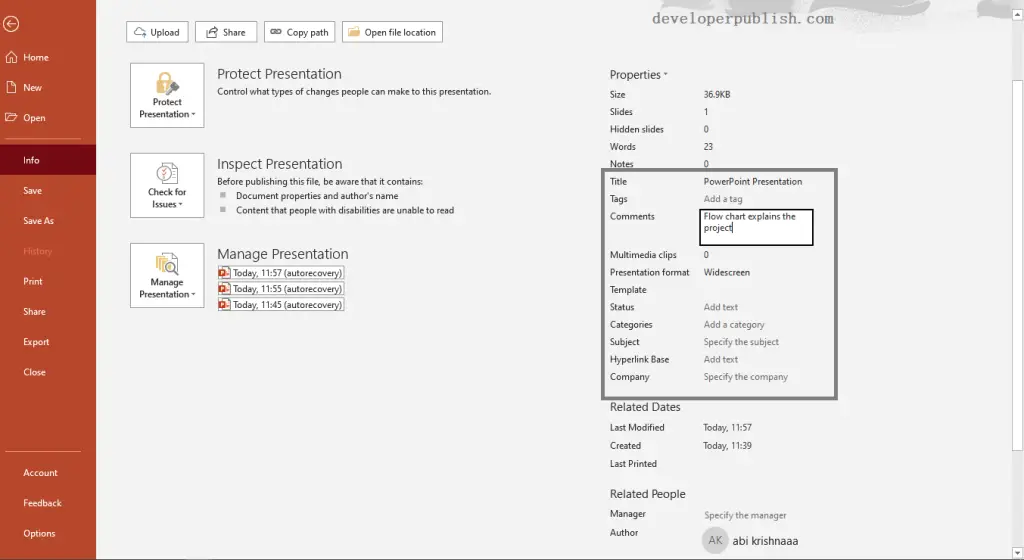 To customize more properties, click on the down-arrow in the Properties option and select the Advanced Properties option.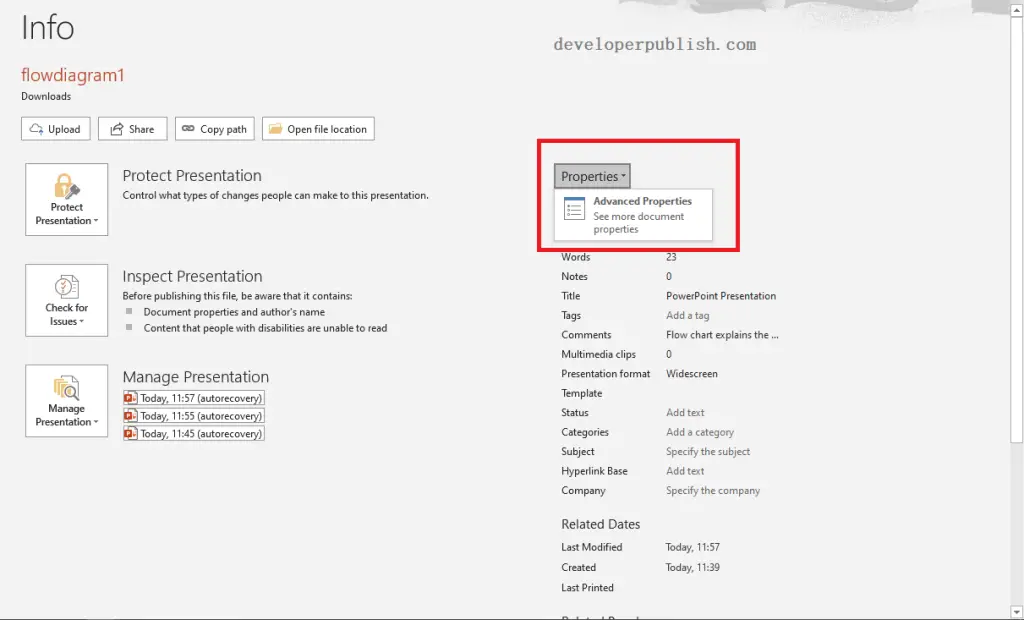 The Properties option will appear on your screen. Select the Custom tab from the dialog box.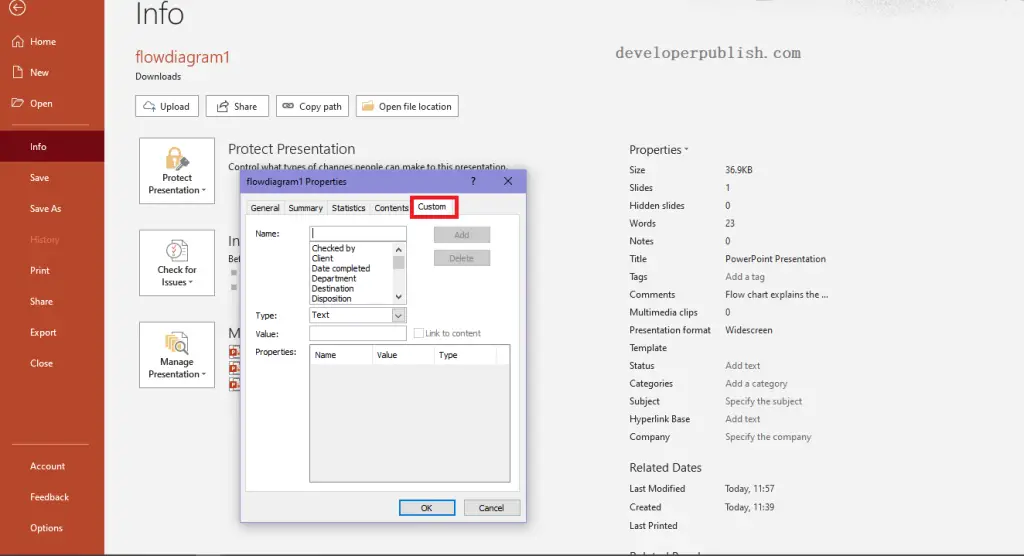 You can now change the properties accordingly and click the Ok button to save the changes.