In this post, we will look at the uses of WordArt and how you can insert WordArt in Microsoft PowerPoint. 
What is WordArt, and its uses?
WordArt allows creating stylized text with effects such as textures, shadows, and outlines. WordArt can also bend, stretch, skew, or otherwise modify the shape of the text.
How to Insert WordArt in Microsoft PowerPoint?
The following are the steps to include WordArt in the presentation.
First, open a PowerPoint Presentation with the needed number of slides.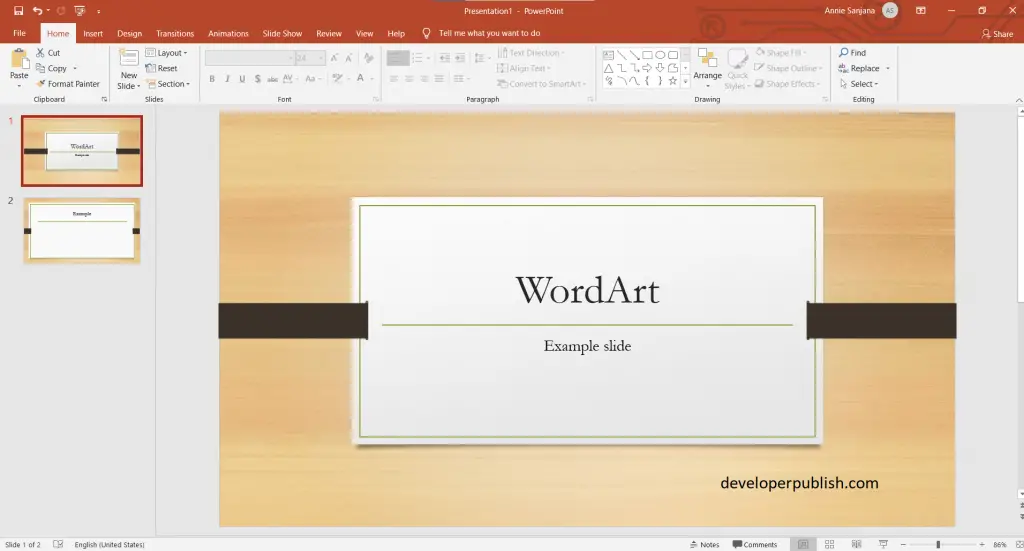 Go to insert tab > WordArt menu > select a font (the letter A in wordArt menu denotes different font style).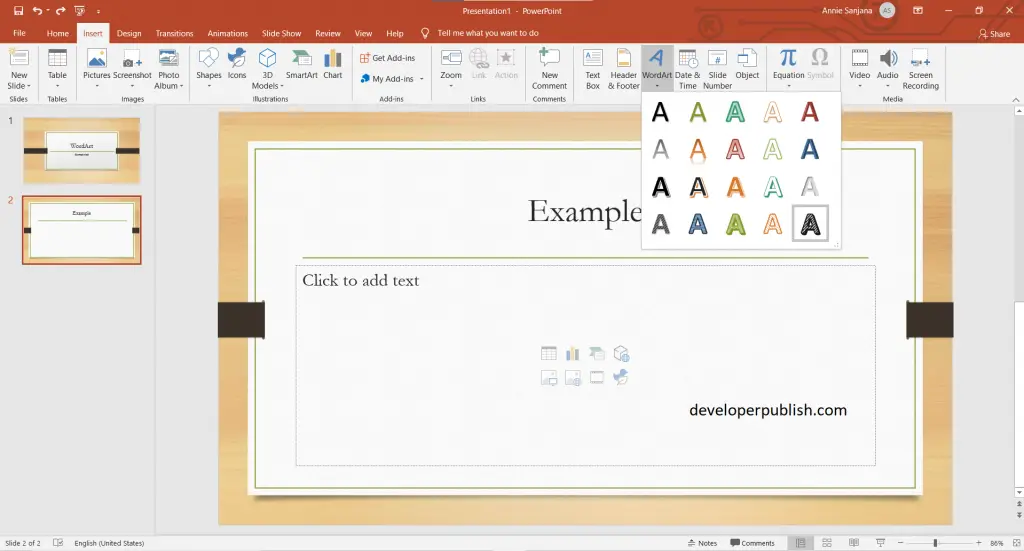 A place holder box appears "Your text here", where you can enter your text.
We hope that this article was helpful and understandable.