In this post, you will be able to know the Gridline in Microsoft PowerPoint. Also, You will learn how to turn On and Off the Gridline in PowerPoint.
What is Gridline in PowerPoint?
Sometimes you need a perfect eye to align the objects or pictures in your presentation. It may cause a mess in the look of your presentation. But you don't need to worry about it anymore because Microsoft Presentation provides the Gridline feature.
Gridlines are the horizontal and vertical lines of the one-inch square which appear on your slides. This Gridline feature helps you to align the objects in your presentation perfectly.
How to On or Off Gridline in PowerPoint?
It is so simple to turn on or off Gridline in Powerpoint All you have to do is the following steps given below:
To get started, Go to the View tab in the PowerPoint ribbon.
Now, check or uncheck the Gridlines command from the Show group to on or off the Gridlines.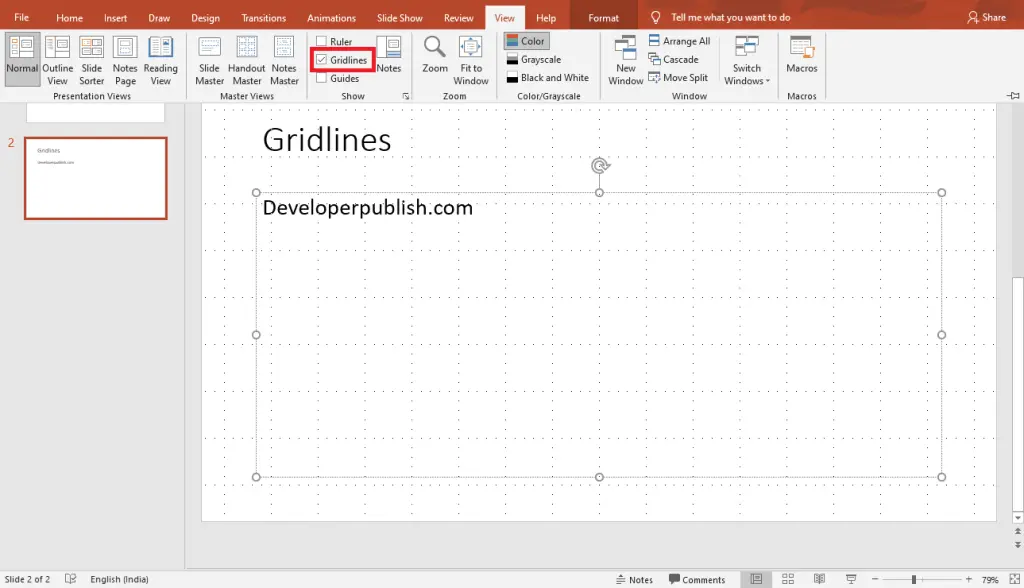 Now, you are ready to align the objects perfectly and professionly using this Gridline feature.
You can also use the Shift +F9 keyboard commands to turn on and off the gridline in Microsoft PowerPoint Presentation.