In Microsoft PowerPoint 2013 , you might sometimes save the presentation file in a template format which you might later use it for the new PowerPoint presentation.
Microsoft PowerPoint 2013 needs to know where to look out for when finding the personal templates . You can specify the location of the Personal templates by following the steps below.
How to Specify the Personal templates Path in Microsoft PowerPoint 2013 ?
1. Launch Microsoft PowerPoint 2013 .
2. Navigate to File -> Options.
3. In the PowerPoint Options Dialog , click "Save" link in the left sidebar and then enter the path to the location of the Default Personal template in the "Default personal templates location" textbox.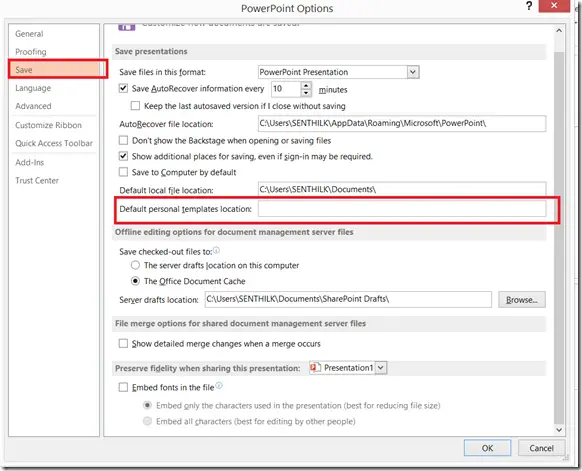 4. Click ok to save.