In this post, you will learn the basics of inserting animations and transitions in PowerPoint. Transitions for PowerPoint add more visual effects that help you to engage your customers more.
Without wasting much time, let's jump into knowing more about Transitions.
What are Transitions in PowerPoint?
A slide transition is a visual effect that occurs when you move from one slide to the next during a presentation. You can control the speed, add sound, and customize the look of transition effects.
How to Add Transitions in PowerPoint?
To add transitions in PowerPoint, follow the below steps.
First, create a PowerPoint presentation with the required number of slides in it.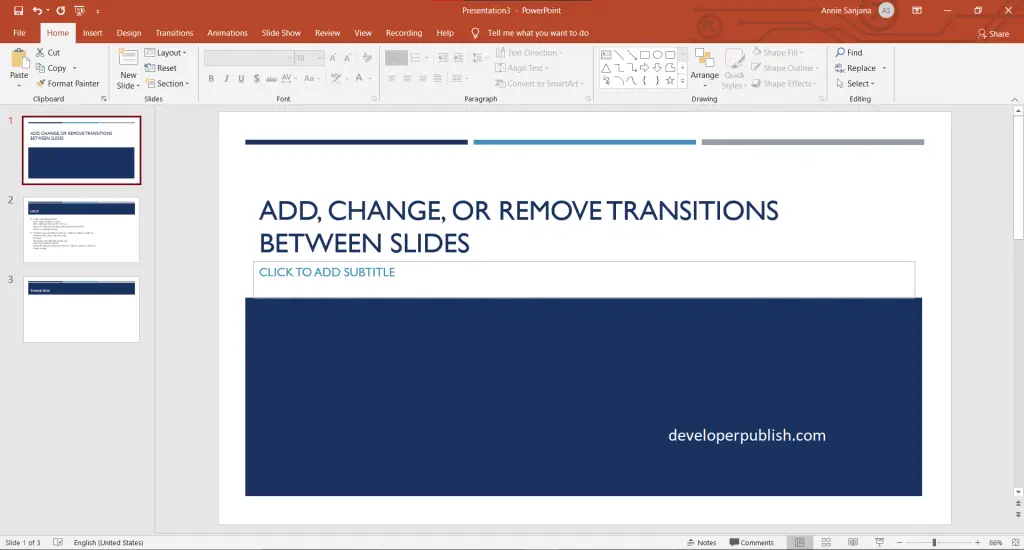 To get the transition effects, go to the Transitions tab, and choose a transition. 
Select a transition to see a preview.
If you want to change the transitions between the slide, then click on the slide in which you want to change the transition.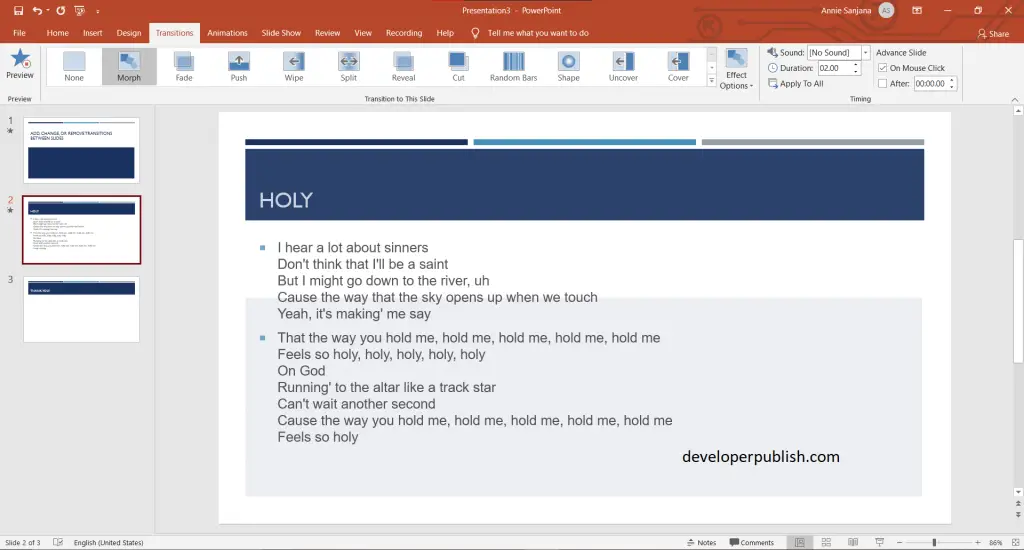 You can also change the direction or nature of transition by selecting Effect options.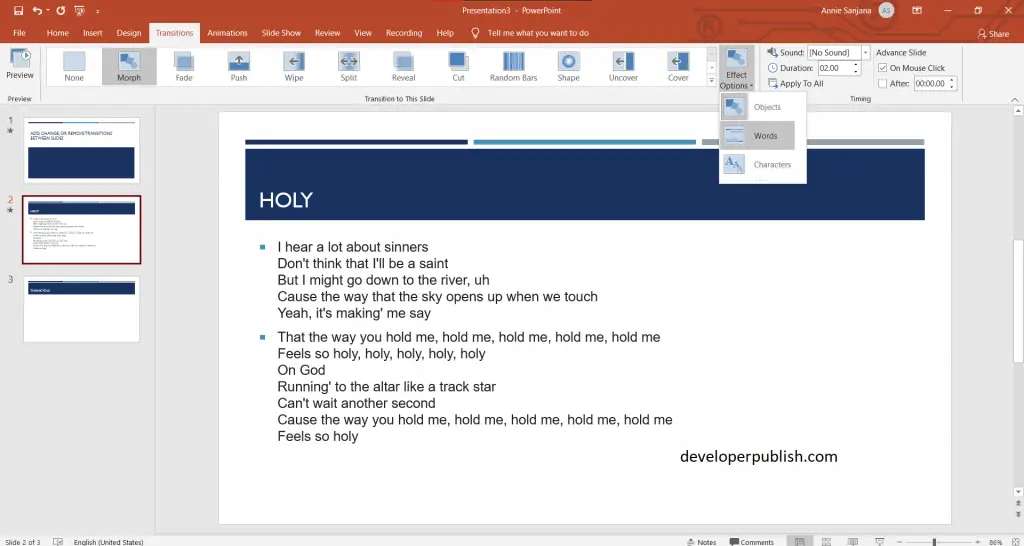 To remove the transitions, go to transition tab > then click on the none option.