Here's an article that helps to understand how to use the morph transition in PowerPoint.
What is the use of the Morph transition in PowerPoint?
The Morph transition allows you to animate smooth movement from one slide to another. You can apply the Morph transition to slides to create the appearance of a wide range of things like text, shapes, pictures, SmartArt graphics, and WordArt.
The following are the steps to use the morph transition in PowerPoint, and they are as follows:
First, create a PowerPoint presentation with the required number of slides in it.
To apply or to use the Morph transitions, go to Transition tab > select Morph transition option.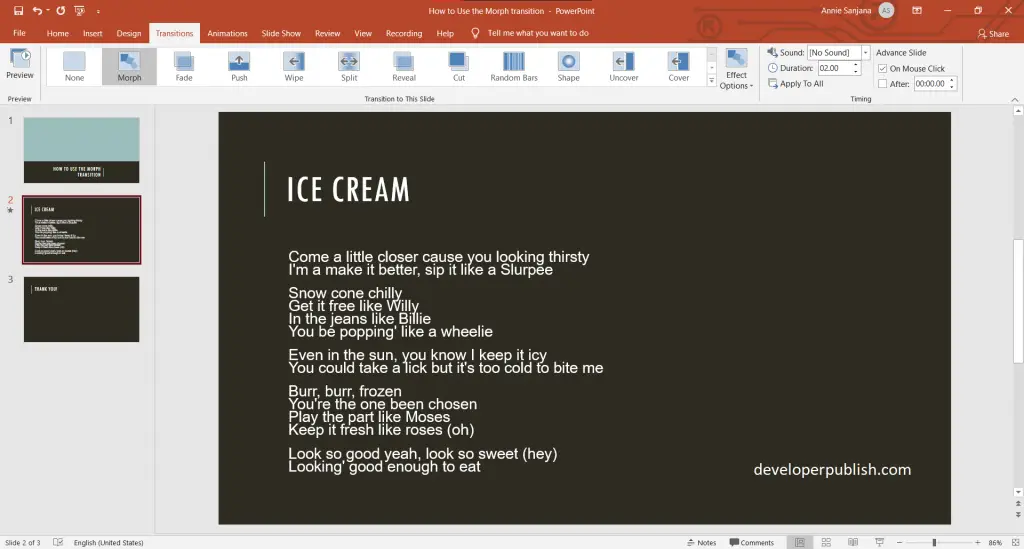 To add more effects with the transition, select effect options, and pick either of the options available in there.
To view all the effects added to the slides before presenting to the audience, select the Preview option.