Ever wondered how to record a slide show with narration and slide timings in Microsoft PowerPoint?. This blog post will explain exactly that.
What is the use of Record a Slide Show with narration and slide timings in PowerPoint?
PowerPoint records audio slide-by-slide rather than in one continuous file, allowing creators to easily re-record a slide if they make a mistake or need to change something later. 
The following are the steps to record a slideshow with narration and slide timings in PowerPoint, and they are:
First, create a PowerPoint presentation with the required number of slides in it.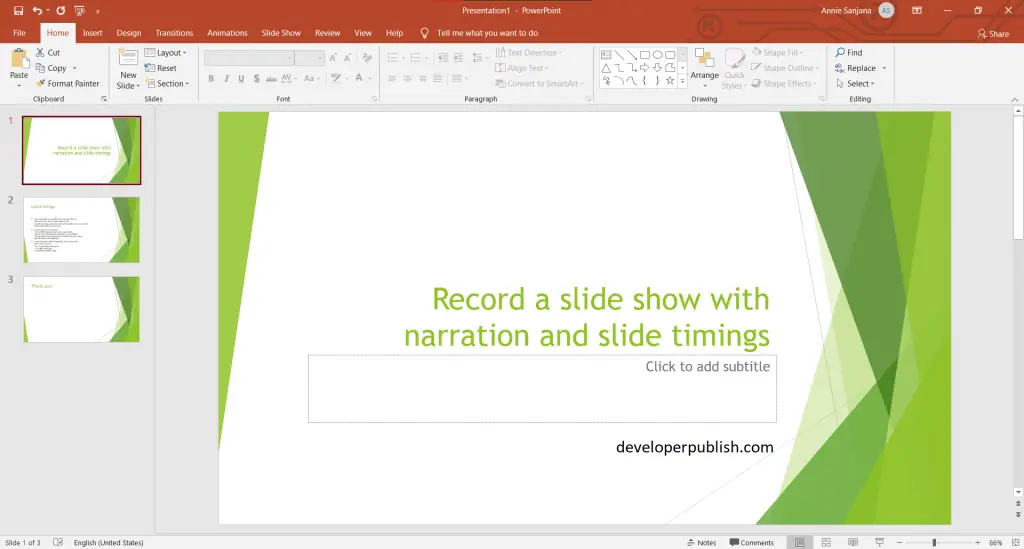 Now click on the File tab > then options.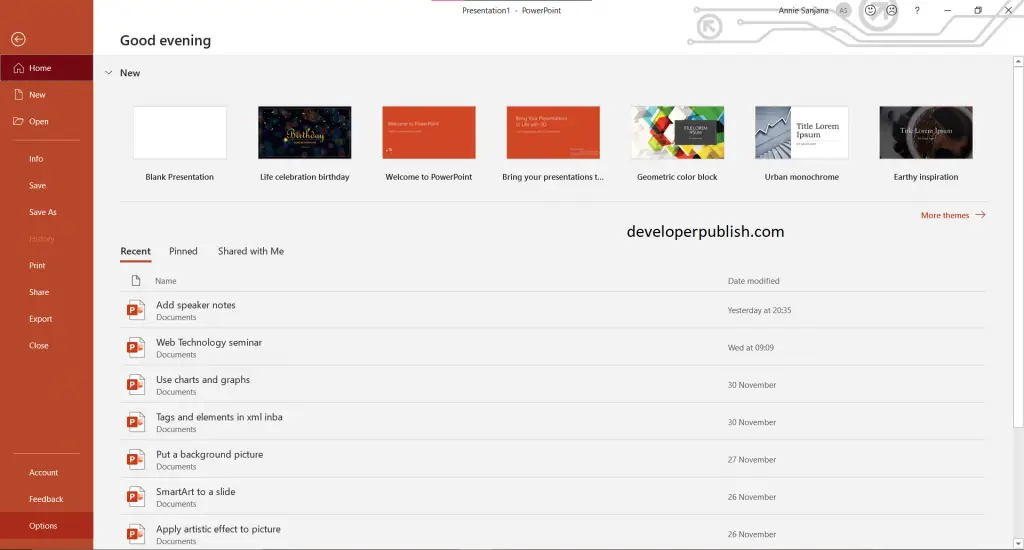 Here you can see a New dialog box named PowerPoint Options pops up after selecting the Options from the File tab.
In PowerPoint Options pane > click on the customize ribbon option > then tick the box named Recording under the Main tabs > press OK.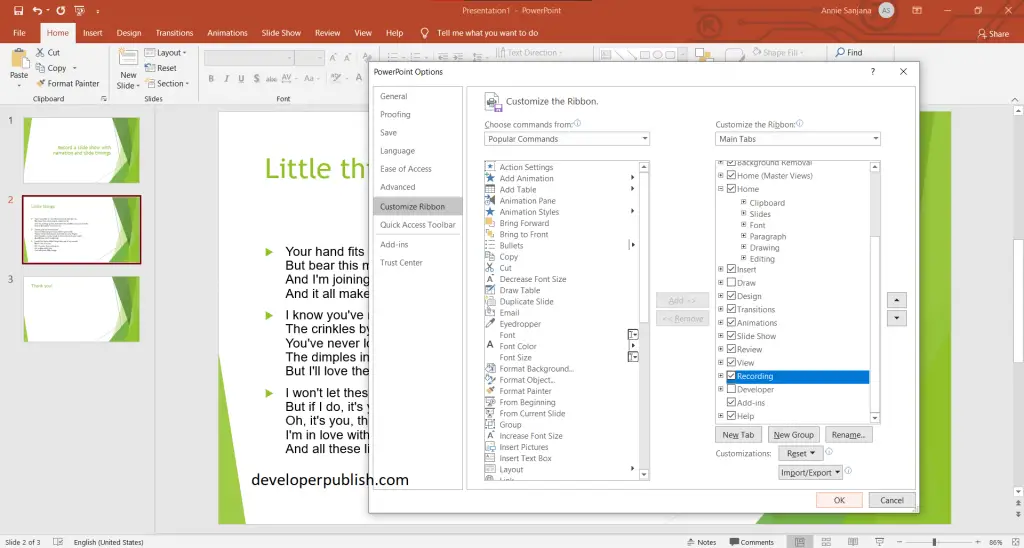 Now you can see a new tab named Recording.
To start recording, click on Recording Tab > then on Record Slide Show > you can either, select record from the beginning or record the current slide.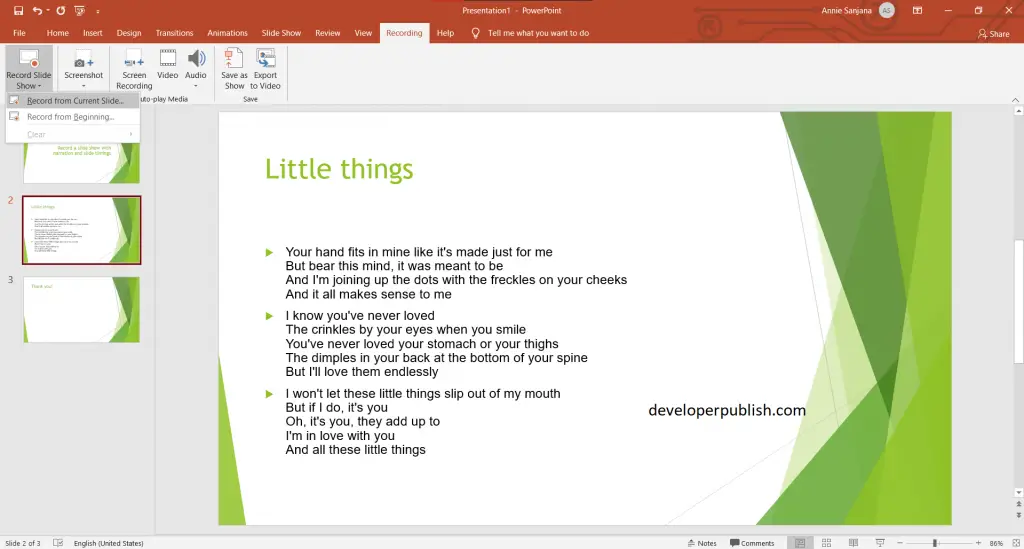 As you can see, the slide is now opened as a recording window.
You can record the slide with the narration in it.
You can also shoot yourself while recording (make sure your camera is on).
You can also highlight the text and can also erase the highlighted text.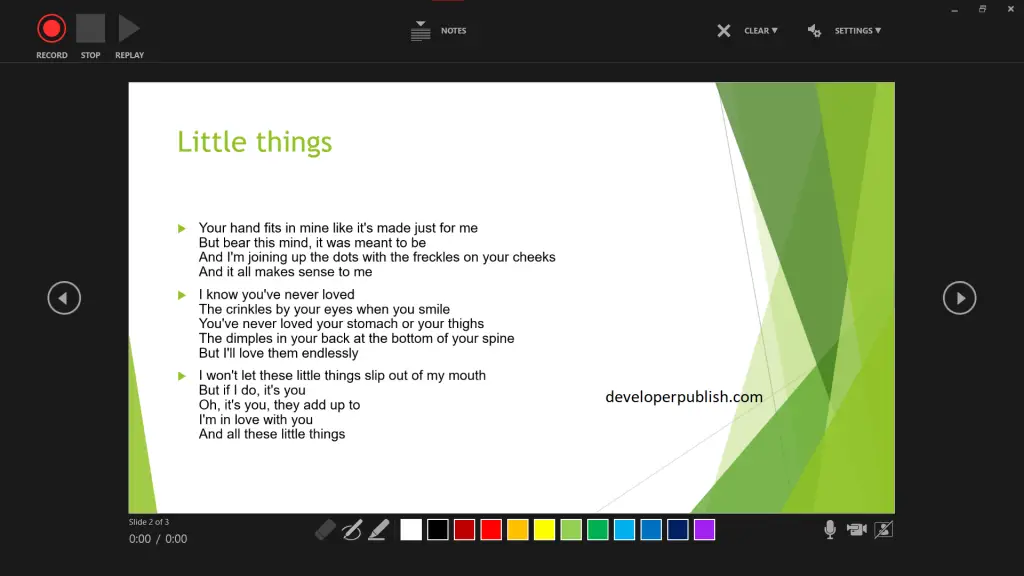 The image below can be a result of your recorded slide.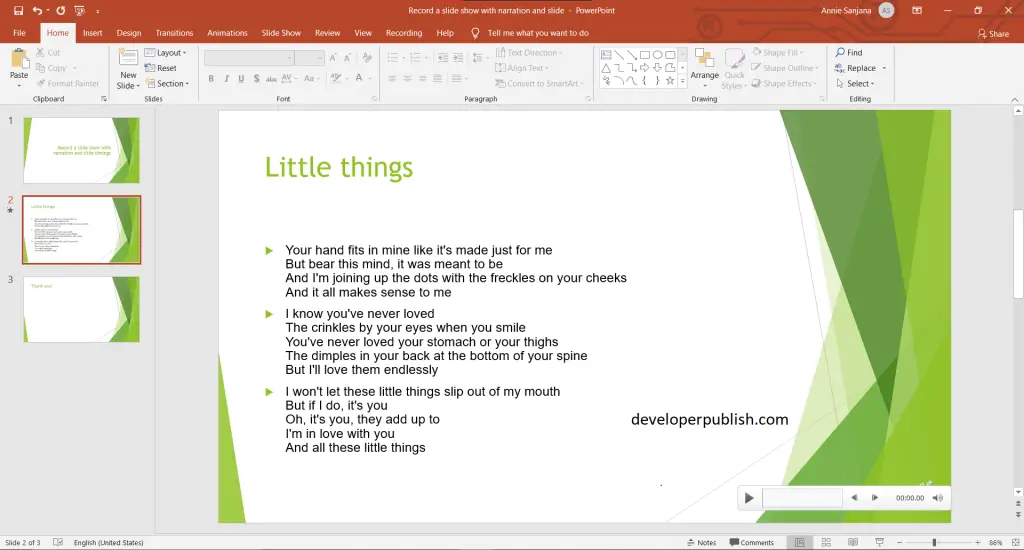 If you want to clear the recordings done, then click on the recording tab > record slide show > select clear option.
You will be able to record again.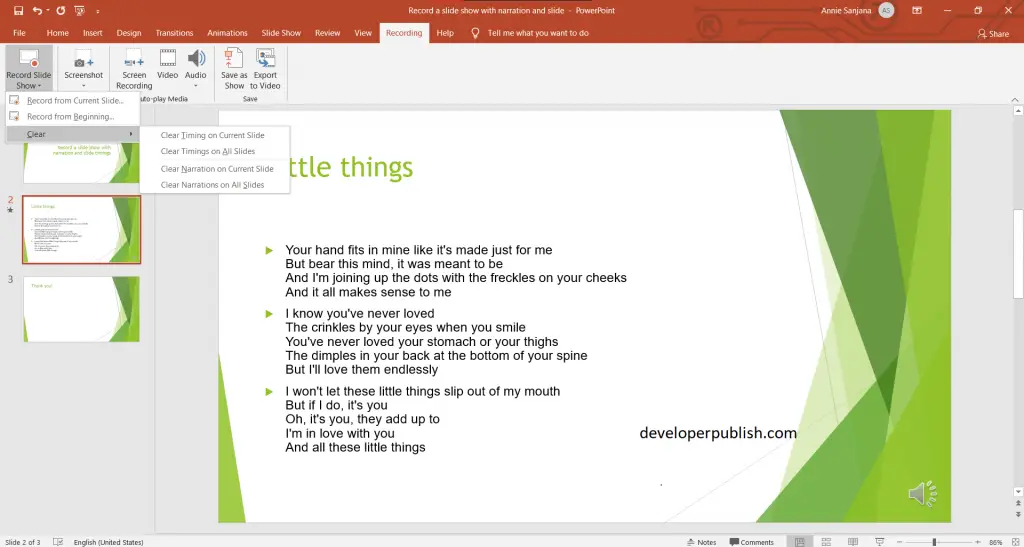 We hope that this article was helpful and understandable.