Here's an article that helps in understanding how to add slide numbers, page numbers, or the date in PowerPoint.
What is a slide in PowerPoint?
PowerPoint generates a series of slides to accompany a human presenter or to be recorded as a stand-alone presentation. A slide is a single screen of a presentation, and every presentation is composed of several slides.
How to Add Slide Numbers, Page Numbers, or Date in PowerPoint?
The following are the steps on how to add slide numbers, page numbers, or date in PowerPoint, and they are:
First, create a PowerPoint slide with the required number of slides.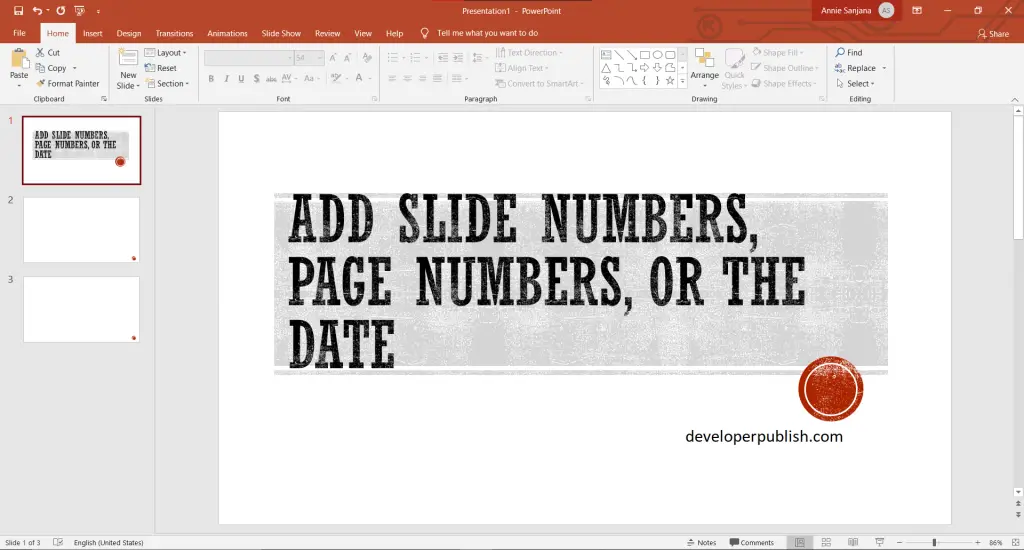 Now click on Insert tab > then on Header & Footer option.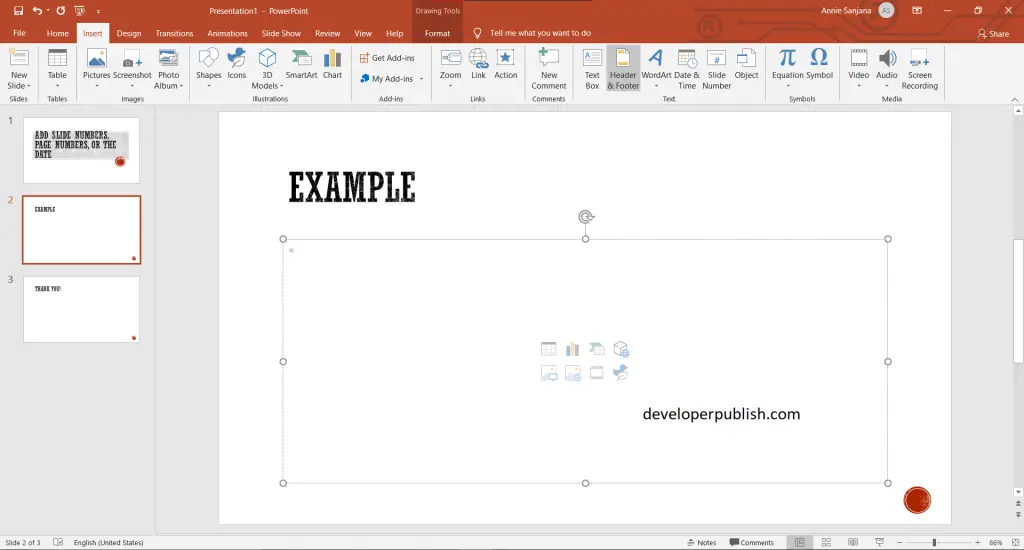 Header & Footer dialog box appears, select slide menu > click on Date and Time > update automatically.
To display the numbers on the slide, click on slide number option > Select Don't Show on the title slide.
Click on Notes and handouts > then on Page numbers check box.
After selecting all required, options > press on Apply all.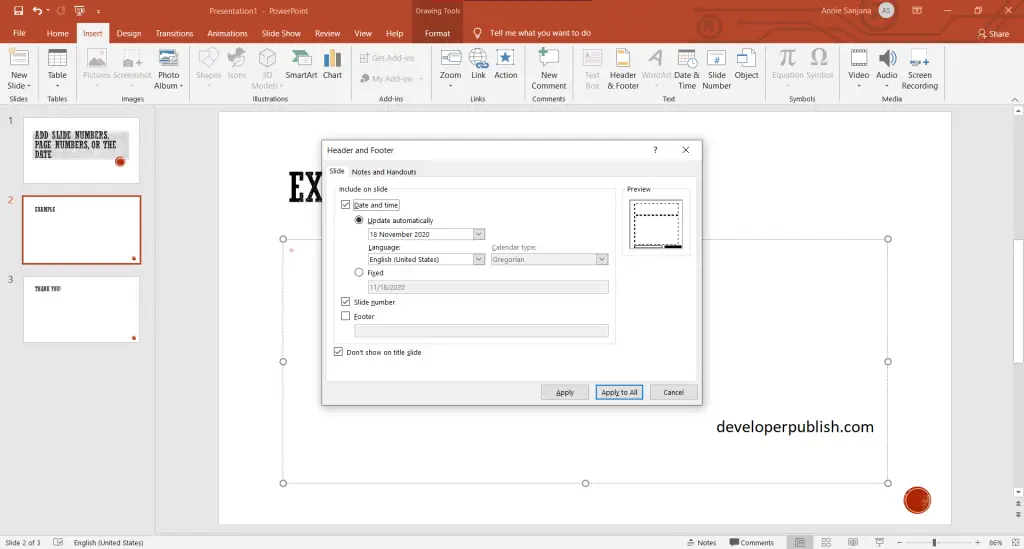 Now you can see the slide numbers and date in the Presentation.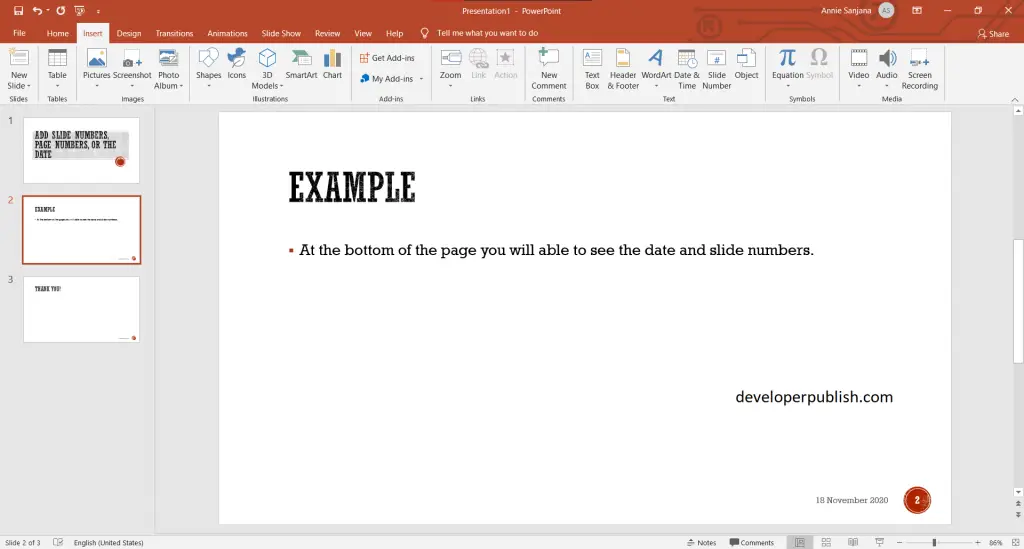 We hope that this article was helpful and understandable.