Thinking of how to print out power point slides along with handouts and/or notes?. This blog is exactly for you. In this post, you will learn how you can print out ppt files with options of printing things that are very much useful in the presentation mode.
PowerPoint presentations are often shared on a projector or display, but sometimes you might need to create a printed copy for your audience. It's great to have a physical copy of your presentation for reference.
How to Print Out PowerPoint Slides, Handouts and Notes ?
Follow the below steps to print your PowerPoint slide, handouts, or notes.
First, create a PowerPoint presentation with the required number of slides in it.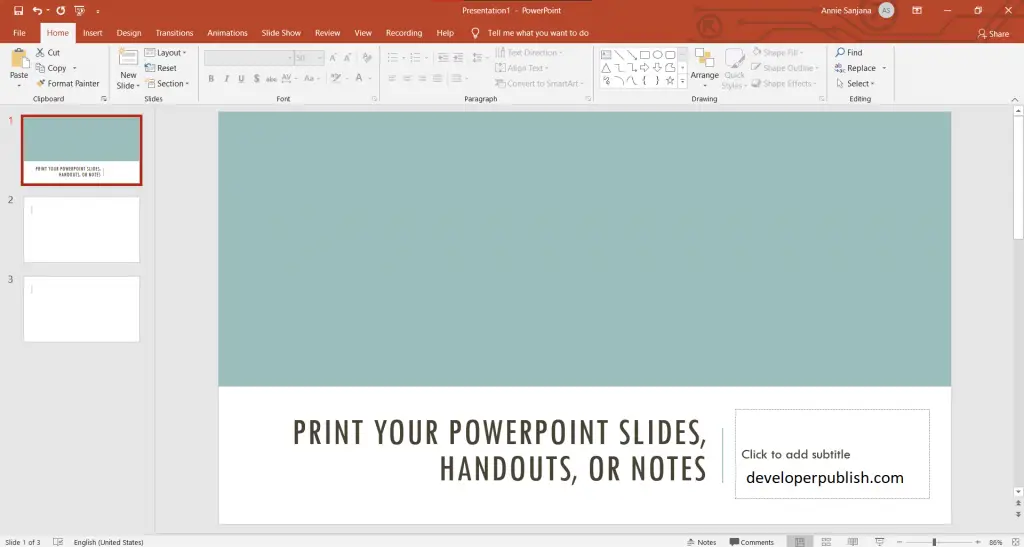 Now click on the File tab > Print, and a preview page appears.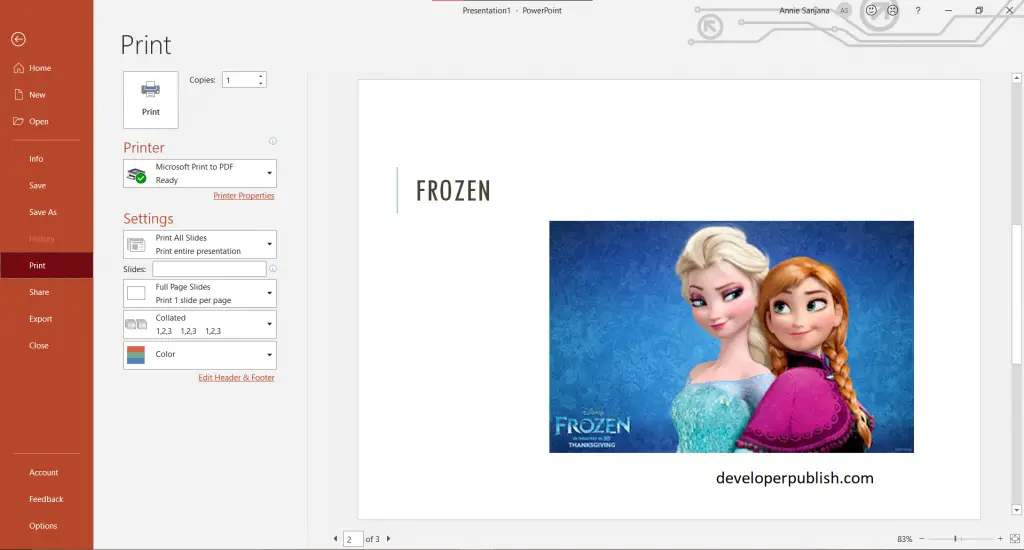 To get access to handouts or notes on your printing slide, click Full Page Slide Options > select an option in handouts pane and click on it.
You can also use the option named Edit Header & Footer to display the date and number of the page.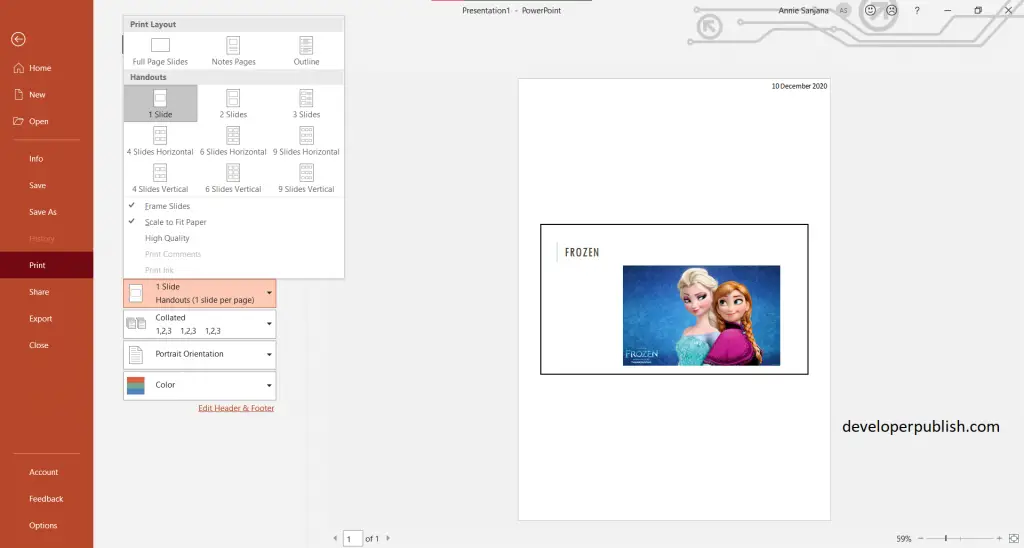 Now you can see the preview of your slide. Finally click on the print button to get an printed format of your presentation.