This article will help you to understand how to add speaker notes to your slides in Microsoft PowerPoint.
What is speaker notes in PowerPoint?
Speaker notes help you remember what to say when you present. Use the Presenter view to see your notes while the audience sees only your slides. Add speaker notes. Slides work best when you don't cram too much information, especially too much text.
The below-mentioned steps can help in adding speaker notes in your PowerPoint, and they are as follows:
First, create a PowerPoint presentation with the required number of slides in it.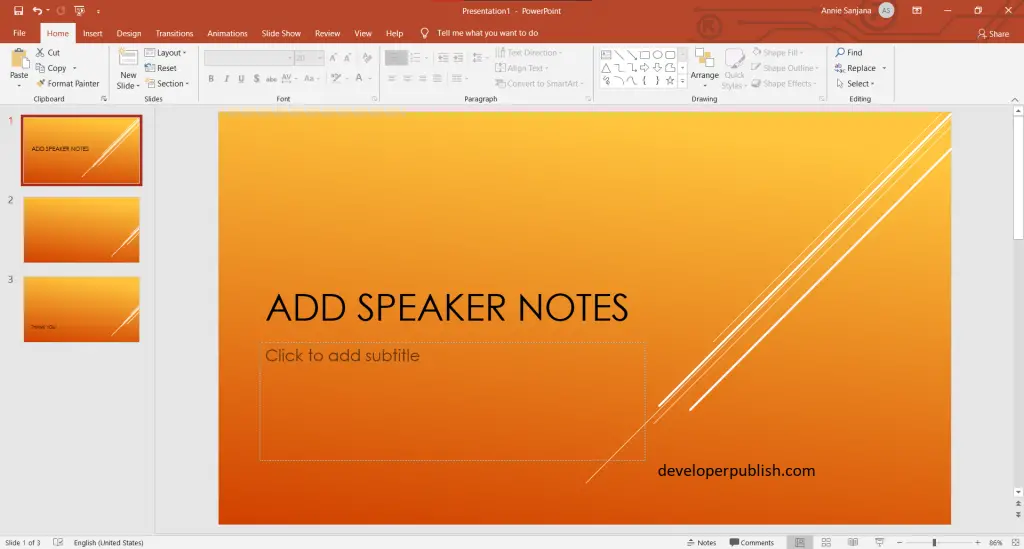 Now click on the Notes, which is visible at the bottom of the taskbar.
A Notes pane appears with a text that says Click to add notes, which allows you to add notes you want.
You can also enlarge the Notes pane by pointing the mouse at the top line of the pane and then dragging upward after the pointer turns into a double-headed arrow.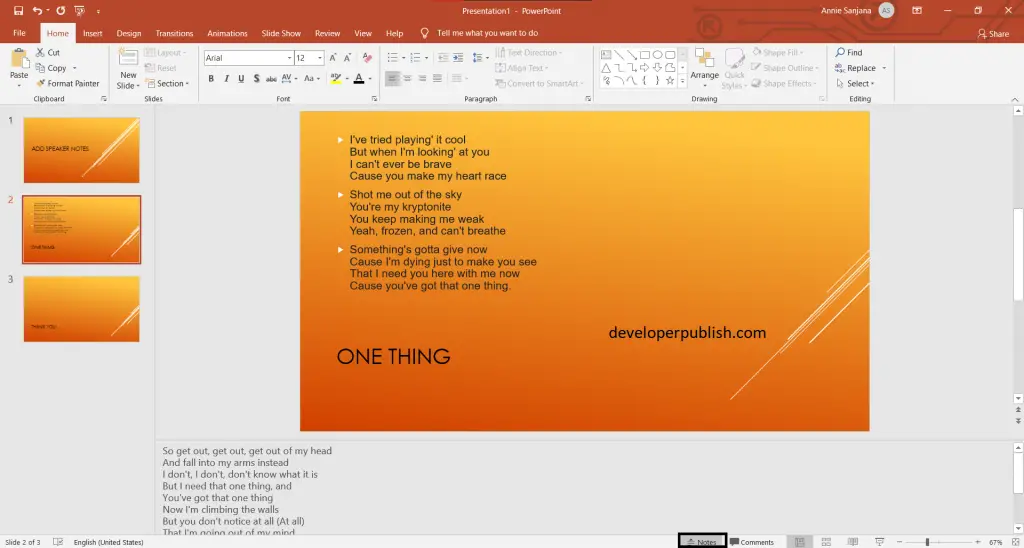 Now go to the slideshow tab and then on the use presenter view.
Now start the slideshow.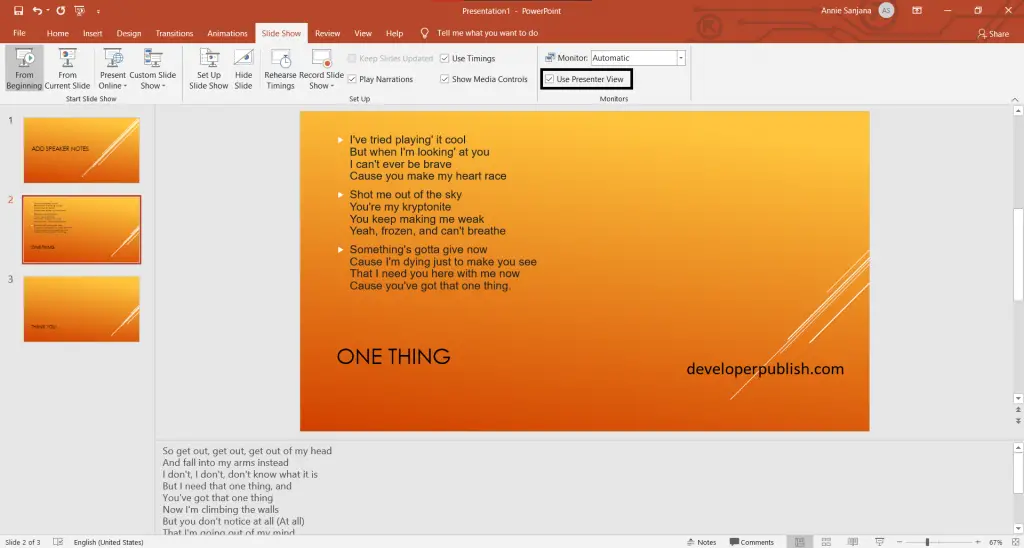 You can view the speaker notes by clicking on the option (those dots) button, which is visible at the bottom of the slide.
Click on the options button and select the option named show Presenter View.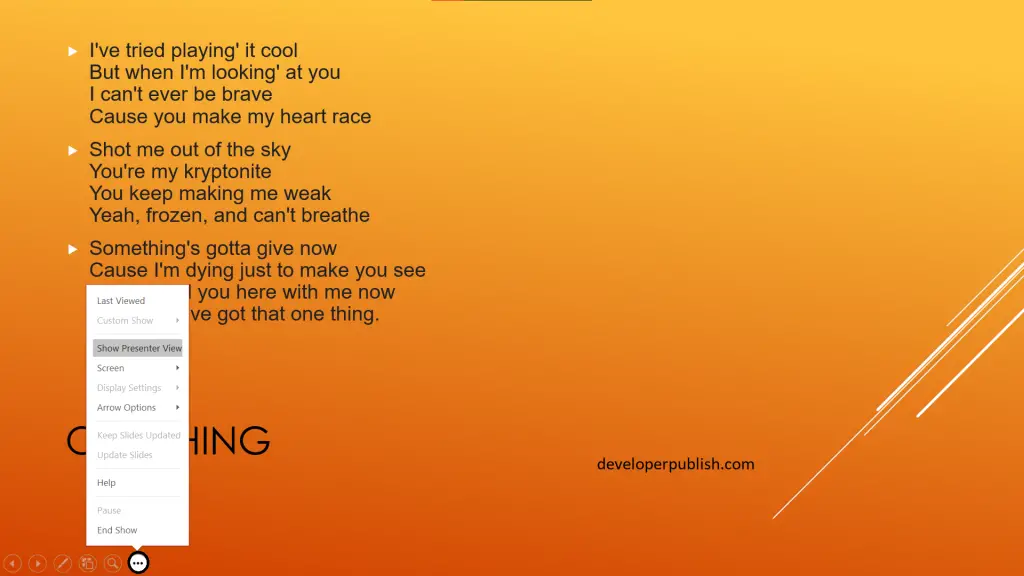 As a result of the above-mentioned steps, you can now view the speaker notes.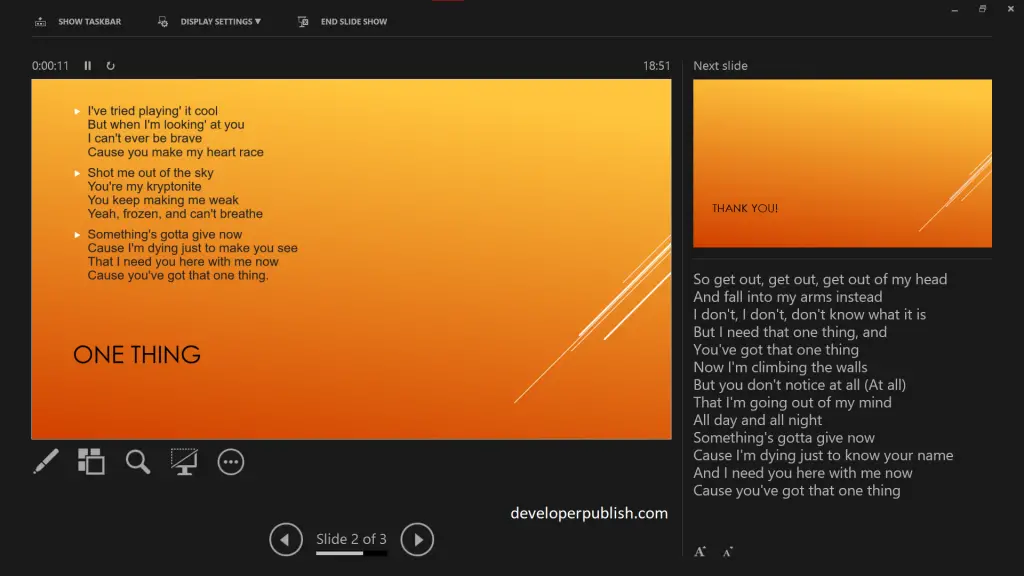 We hope that this article is helpful and understandable.