In this post, you'll learn how to create the Text Boxes manually in Microsoft PowerPoint presentation.
Creating the Text Boxes manually can help you to insert the text wherever you want in your PowerPoint presentation. This will be very effective in shapes and objects.
Creating Text Box Manually in PowerPoint
To create the text box, follow the below steps:
Go to the Insert tab in the ribbon.
Click on the TextBox command from the Text group.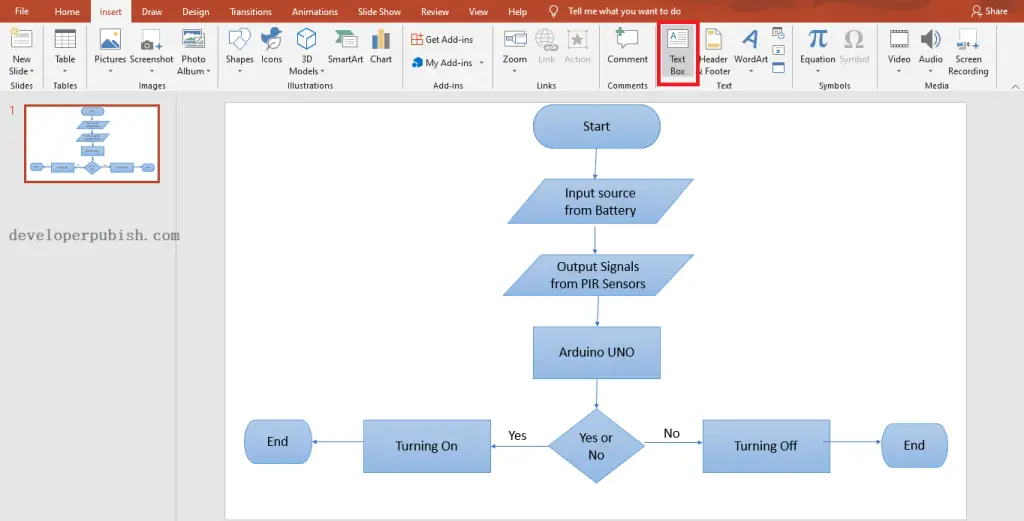 Now, you can able to see the created TextBox in your Powerpoint slide.
Use the handles to place it in the desired location of your slide.
Enter the text you want in the created Text Box.