In this article, you will learn how to do rehearsing and recording of your PowerPoint presentation.
What is Rehearsing and Recording in PowerPoint?
Rehearsing timings can be useful if you want to set up a presentation to play at a certain speed without having to click the slides yourself. It also allows you to practice your talking points. The Recording toolbar is used for taking a break or start over on a slide. 
These could be done by the following steps mention below, and they are:
First, create a PowerPoint presentation with the required number of slides in it.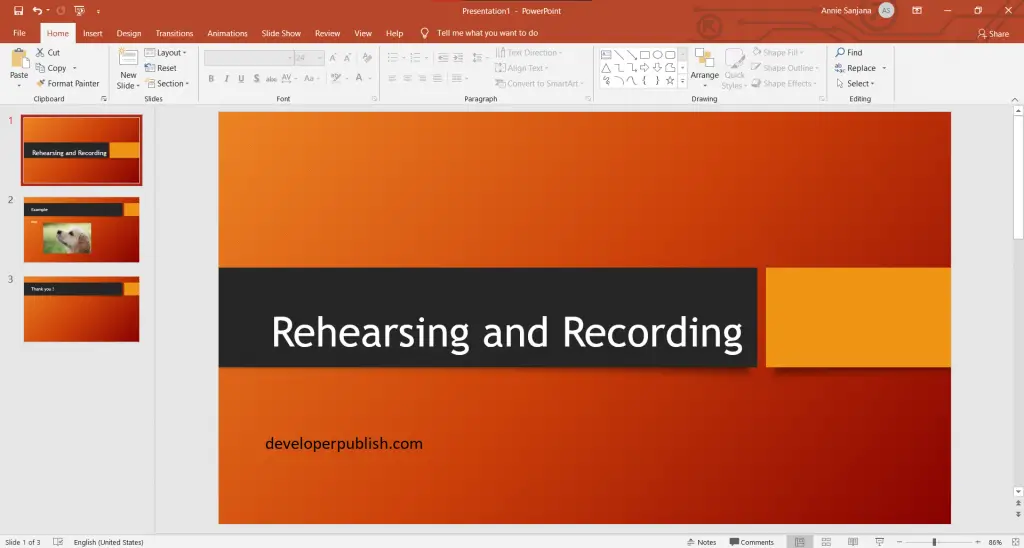 Now click on slide show > then on Rehearsing timings.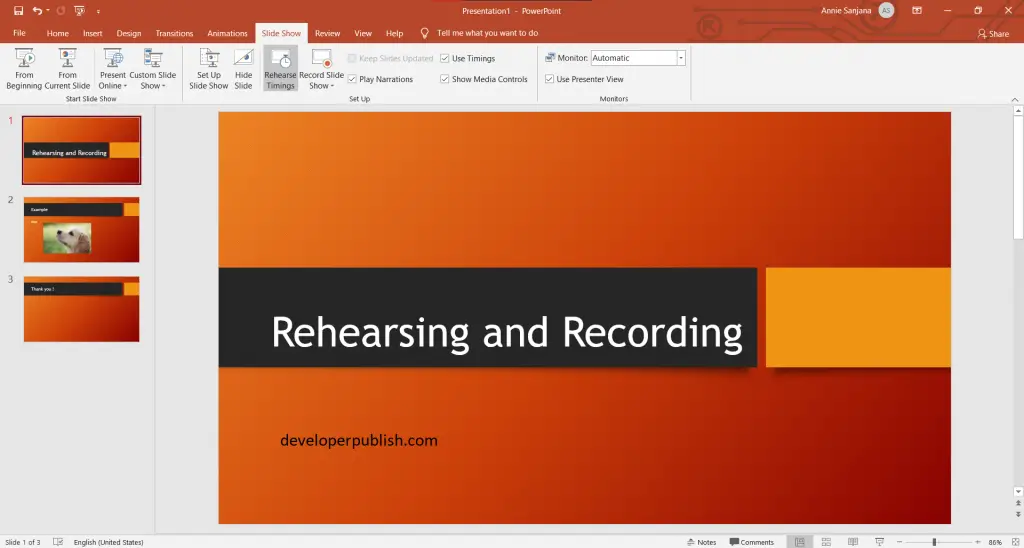 Now the Rehearsing timing starts to record the time for slides.
Select the right arrow to go for the next slide. Click Pause to pause the recording of the slide. Select Resume Recording to resume.
Click Yes to save the slide timings or No. You can also press Esc to stop the recording.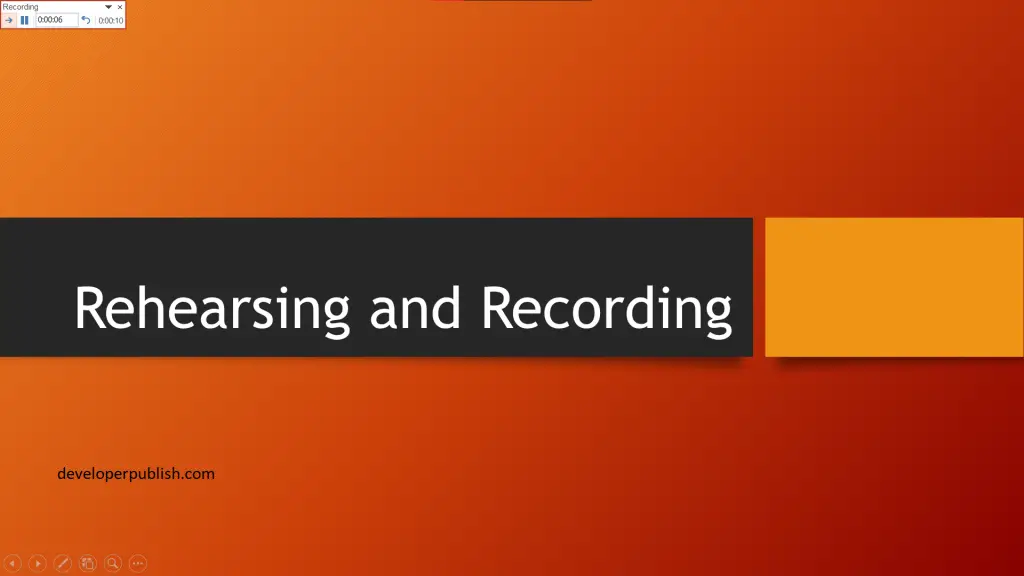 To view the timing of the slides, go to view tab > then click on slide sorter.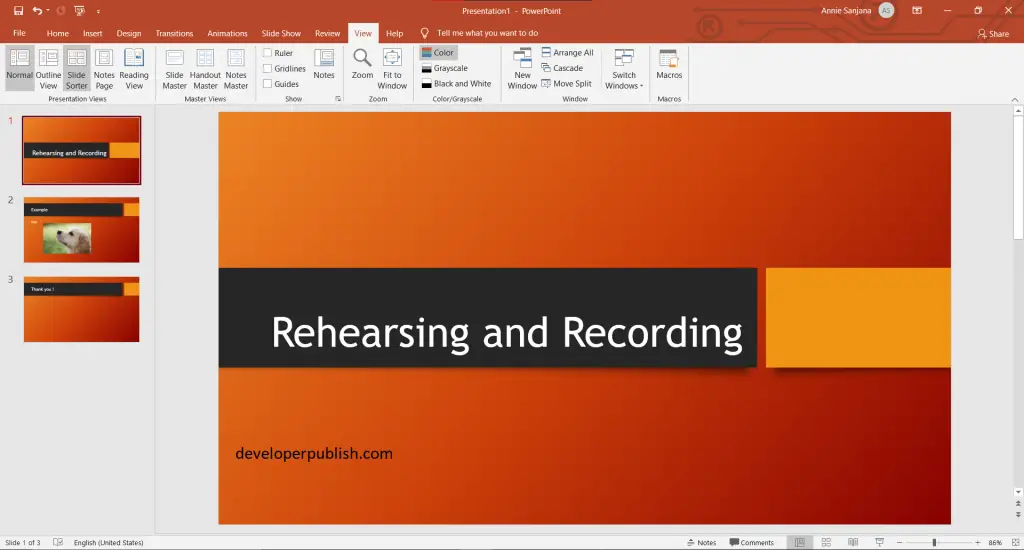 You can see the time allotted for each slide at the bottom right side.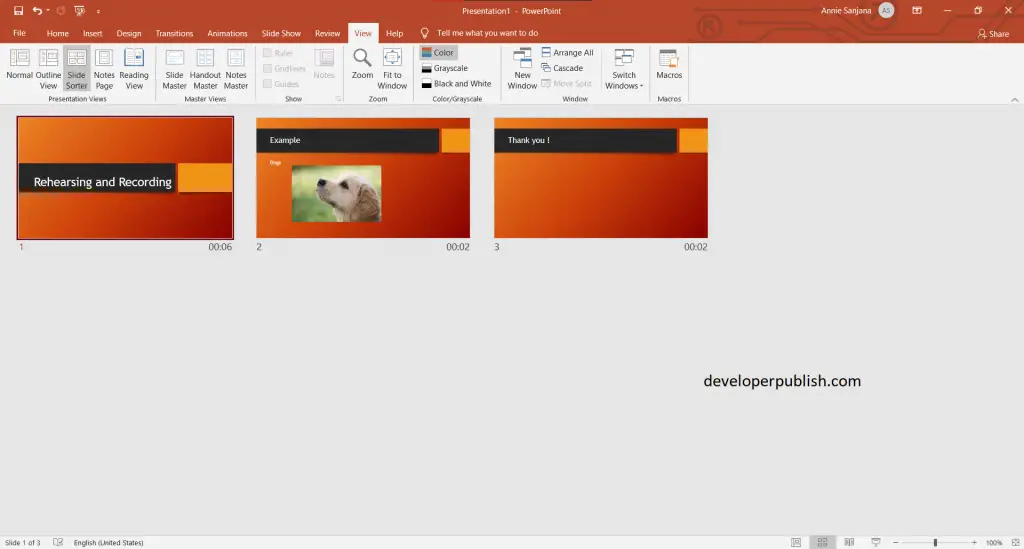 Now to turn off recorded slide timings, click on the slide show tab > then on the setup slide show.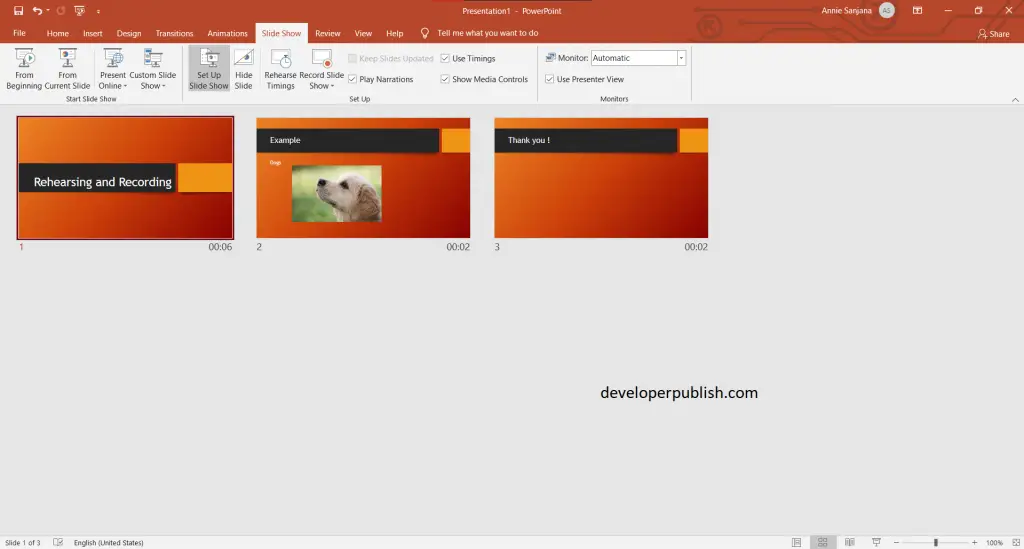 Click on the manual check box from the advance slides option, and to turn the slide timings on again, select Use Timings.
Once you have selected the manual check box, you will now be able to go for the slide manually.