By default, Microsoft PowerPoint 2013 comes with different views which lets the users to have a look at the presentation in different way.

The Presentation Views available in Microsoft PowerPoint 2013 includes Normal, Outline, Slide Sorter, Slide Show, Reading View, and Notes Page.
How to Change Presentation Views in Microsoft PowerPoint 2013?
You can change the presentation views in Microsoft PowerPoint 2013 by following the below steps.
1. Click the View Button to View the "View Tab". This will displays various views available for the presentation in the "Presentation Views" group.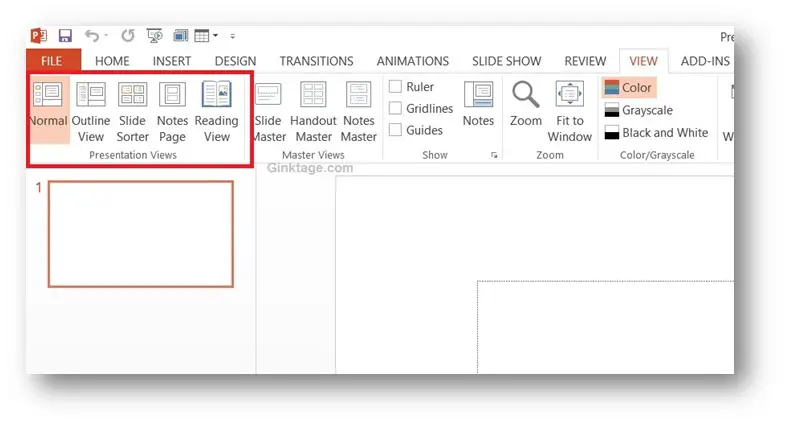 2. Click the View that you need the presentation to be displayed and the presentation view would change accordingly.