In this post, you'll learn how to find the Quarter of a given date in Excel.
How to Find the Quarter in Excel?
Technically, Excel doesn't have any in-built function or formula to find the quarter of a date. So you can built one, i.e, =DAY(cell reference)/3.
When you enter this formula you will get the quarter of the given date.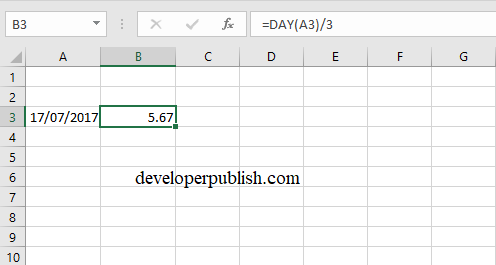 In case if it doesn't get displayed in numbers, make sure if the format is in General or numbers in the Number group under the Home tab.

Once the format is changed you will get the desired result.