In this article, you'll get to know about Illustrations in Excel and how you can draw a flowchart in Excel.
How to Draw a Flowchart in Excel?
Go to the Insert tab , under the Illustrations group, select Shapes.

In shapes, scroll down to select a shape under Flowchart category.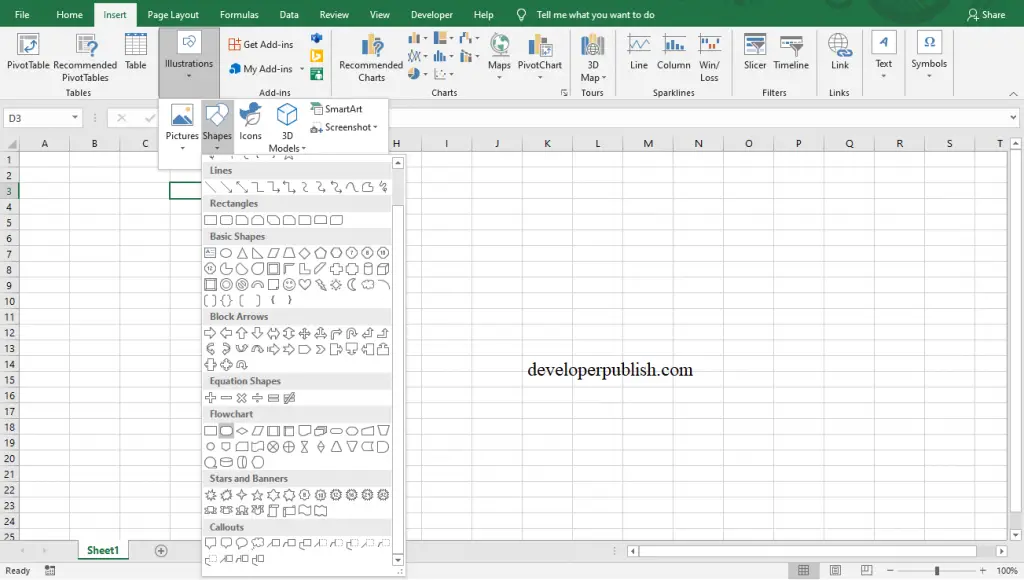 After drawing shapes to insert text double click on the shape, to draw lines or arrows to connect them use Lines or arrows under the Lines category.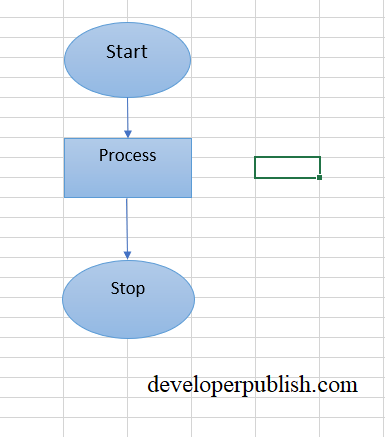 This is how you draw a flowchart in Excel.