There are times when you want to have a different style or theme for your Azure Portal. In this blog post , you will find out how to change the them in your Azure portal.
How to Change Theme in Microsoft Azure Portal ?
To change the current theme in the Azure portal , you can click the "portal settings" icon in the top menu and modify the theme from this page as shown in the below screenshot.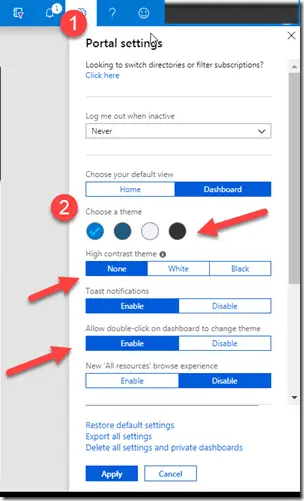 Alternatively , you can double click on the Azure portal dashboard to change the theme randomly. To do this , the below settings has to be enabled in the "Portal Settings".
"Allow double-click on dashboard to change theme".