In this post, we will see how to accept tracked changes in Microsoft Word on simple terms.
Why we accept Tracked Changes in Word?
If you want to share your Word document without markups and comments to make it clean and clear, you need to accept or reject the tracked changes.
How to Accept Tracked Changes in Word?
To get started, bring the cursor or click to the beginning of the Word document.
Now, go to the Review tab in the ribbon.

Now, click the Next button to reach the first instance of the tracked changes.
Click the Accept button to add the changes to your Word document or remove it by clicking on the Reject button.
To go to the previous instance of the changes by clicking on the Previous button.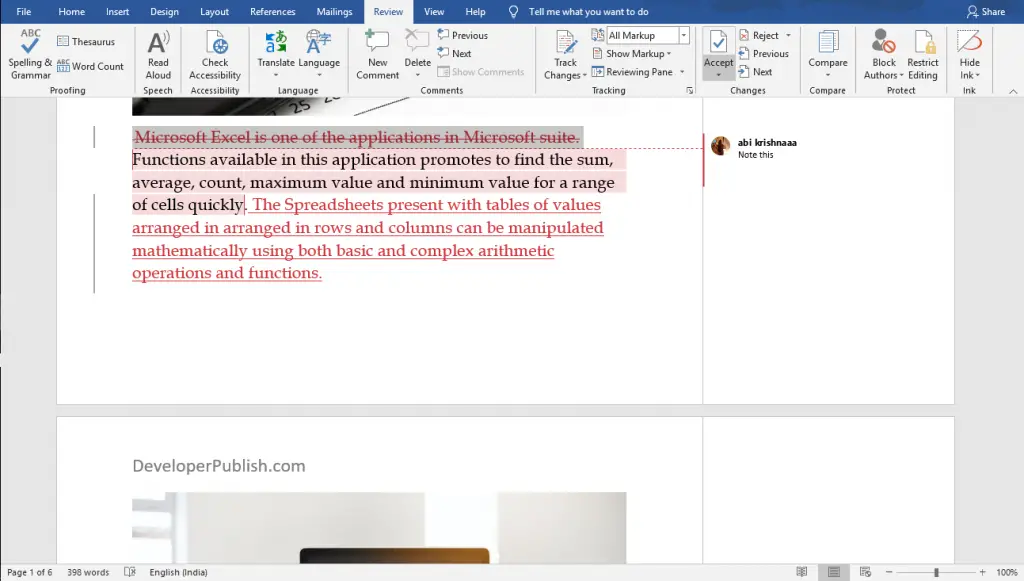 Now, you can see the accepted and rejected markups in the below image.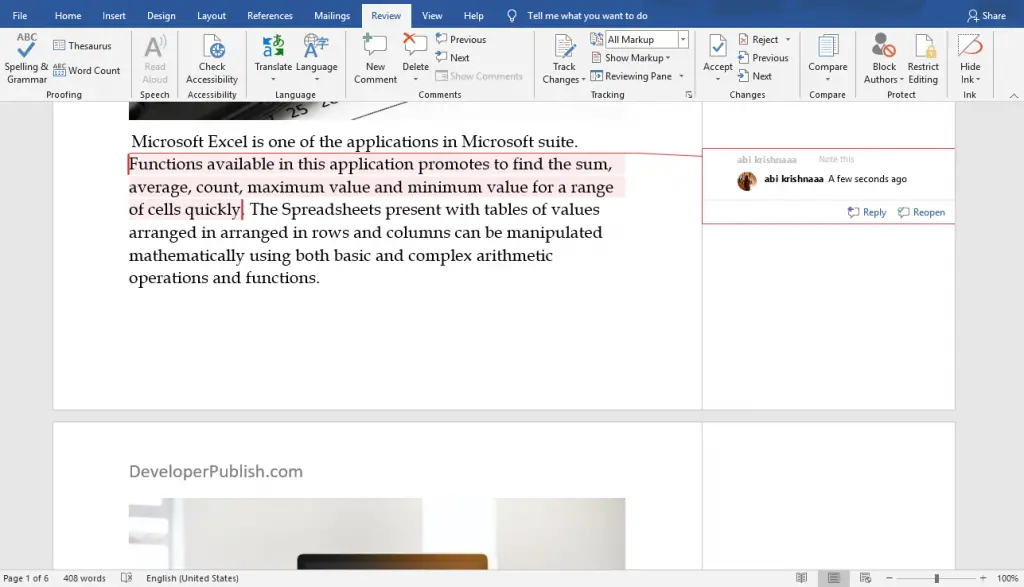 To delete the comment Right-click on the comment and select the Delete comment option from the drop-down list. You can delete all comments, click on the Delete button in the Comments group, and select the Delete All comments in the Document option.
Now, your Word document is ready to share.