In this post, we will see how to track changes in Microsoft Word and what is its uses in simple terms.
What is Track Changes in Word?
Track Changes is a feature in Microsoft Word that captures the changes that we made in the Word document. It helps in showing markups and comments we made in the Word document. The markup and highlights help the owner of that Word document to accept or decline the changes.
How to Track Changes in Microsoft Word?
To get started, go to the Review tab in the ribbon.
Now, click the Track Changes button in the Tracking group.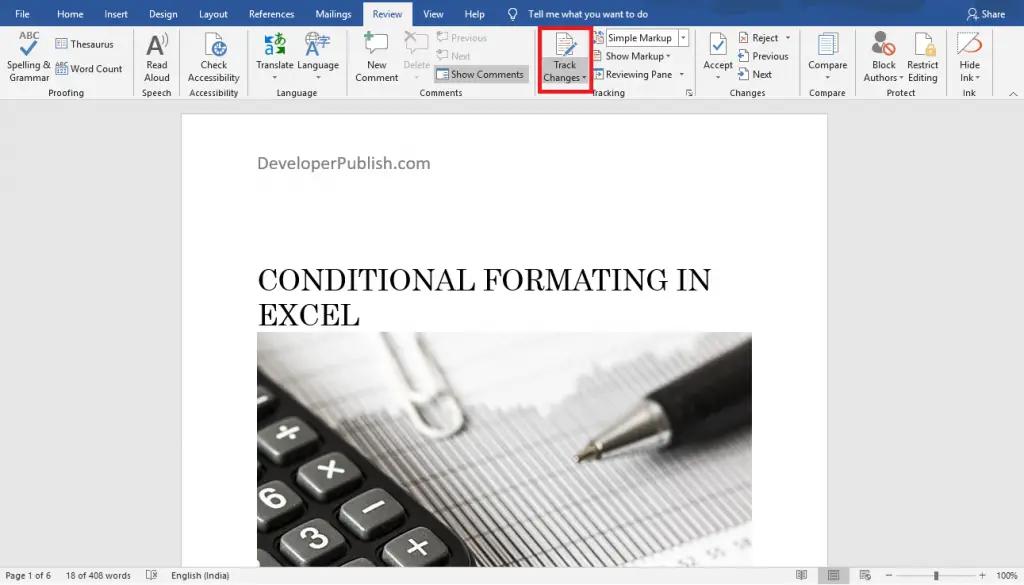 The text added in your Word document will appear with a strikethrough.
The text deleted in your Word document will appear with an underline.
Also, different authors appear in different colors.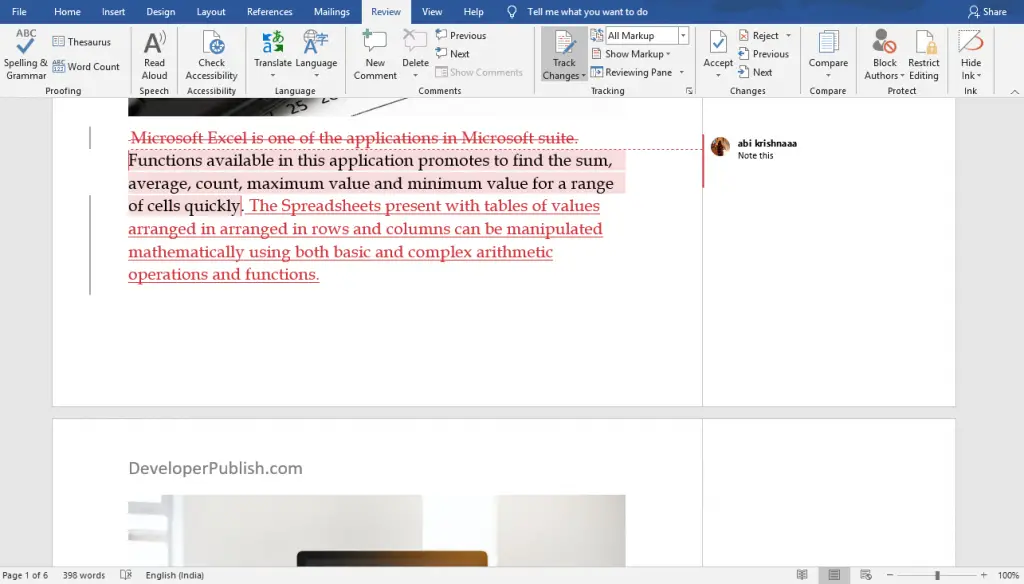 You can choose a type to display the changes you made by clicking the Display for Review button and selecting one of the ways from the pop-down menu.

Also, you can choose the markup by clicking the Show Markups button and selecting the desired markup.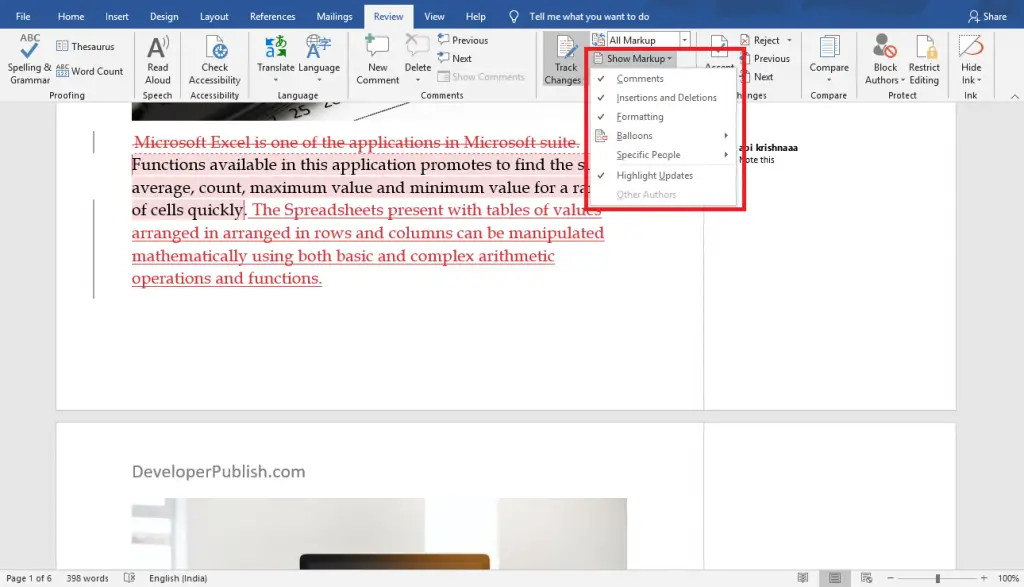 You can stop the tracking by clicking on the Track Changes button or toggling again.