This page explains to you how to insert a header or footer on your document in Microsoft Word.
How to Insert header or footer in Word ?
If you want to add a tittle or a page number or a date on your page, insert a header or footer using the following steps,
Click the Insert tab in the ribbon.
Click either the Header Button or Footer Button which you want to add first.
Select the desired build-in format which you want to apply on your header or footer.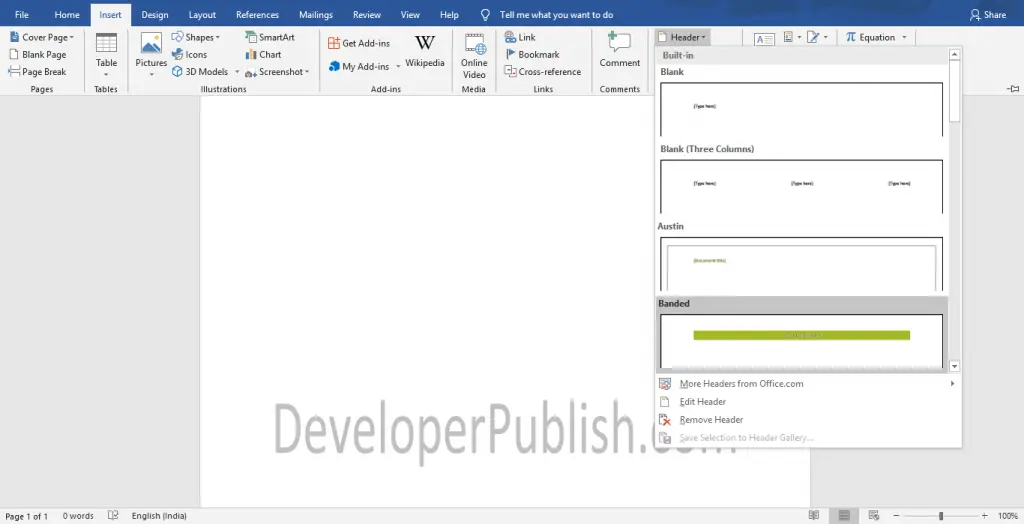 Now, add the text that you want in your Header.
After adding the text on your header or footer, close the Header and Footer button to stop the header or footer mode.
you can also edit your header or footer to your requirements by selecting Edit Header or Edit Footer option on the corresponding drop-down menu.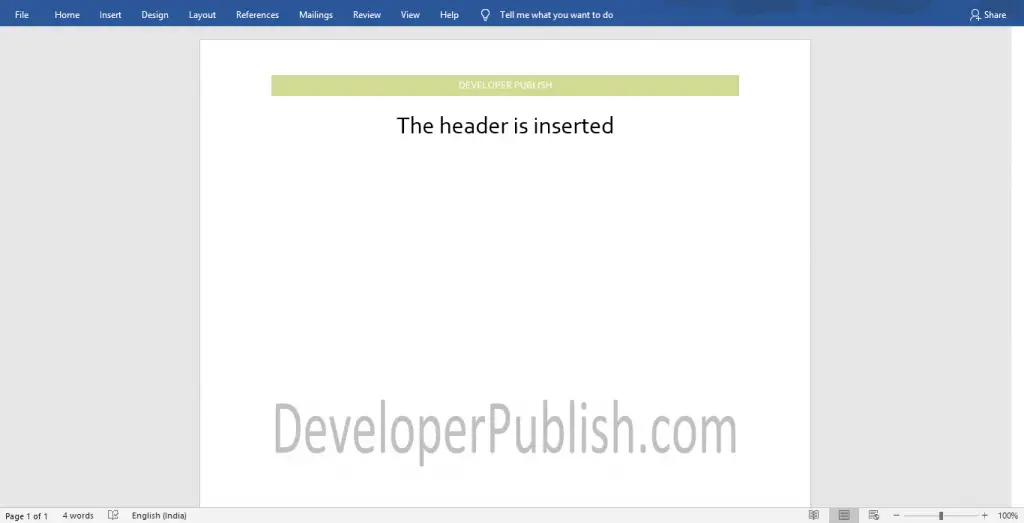 There you go, the header is now added to the Word document.