This post is about sharing options in word and how to share a document in Microsoft Word.
Sharing Word documents allows many peoples to view, edit, and review one document at the same time.
How to Share Document in Microsoft Word?
We can share the document in Word by using the following steps:
To share documents in Word, open the document that you want to share.
Now, click the Share button in the upper-right corner of the ribbon.

The Share task pane will appear on the right side of your window.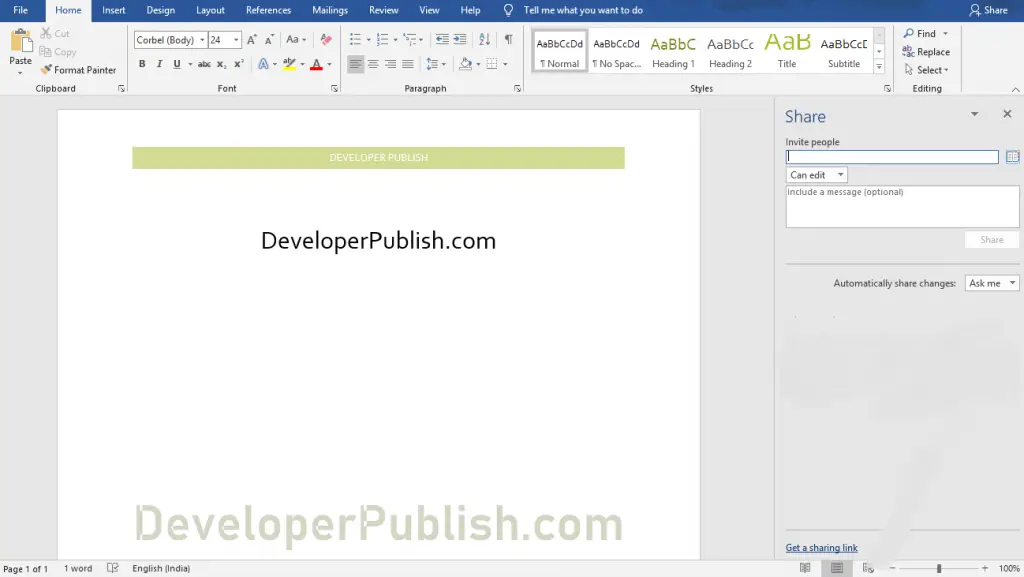 The mail address of the person with who you want to share your document in the Invite people text box.
Select from the drop-down list that the person can edit or Can view your document.
Leave a message in the next text box if you want.
Now, you can share your Word document successfully.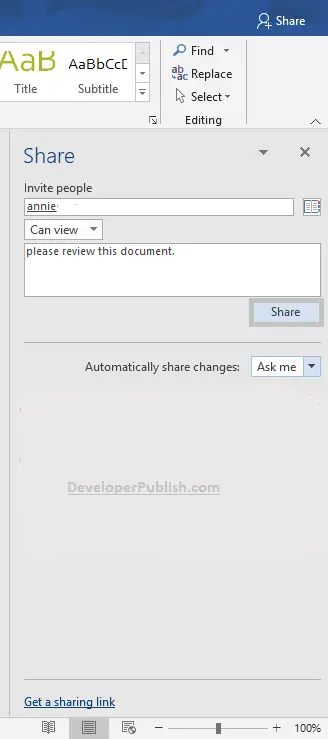 You can also share your document in another way using following steps:
Save your document using file > Save as> OneDrive or Office 365 SharePoint options.
Now, share your saved document using the File>Share options.
There, you can choose the desired way to share your document.

Let's see how to share your Word document by Email.
Select the Email option so that you can share your Word document as Attachment, link, PDF file format, XPS, and also as Fax.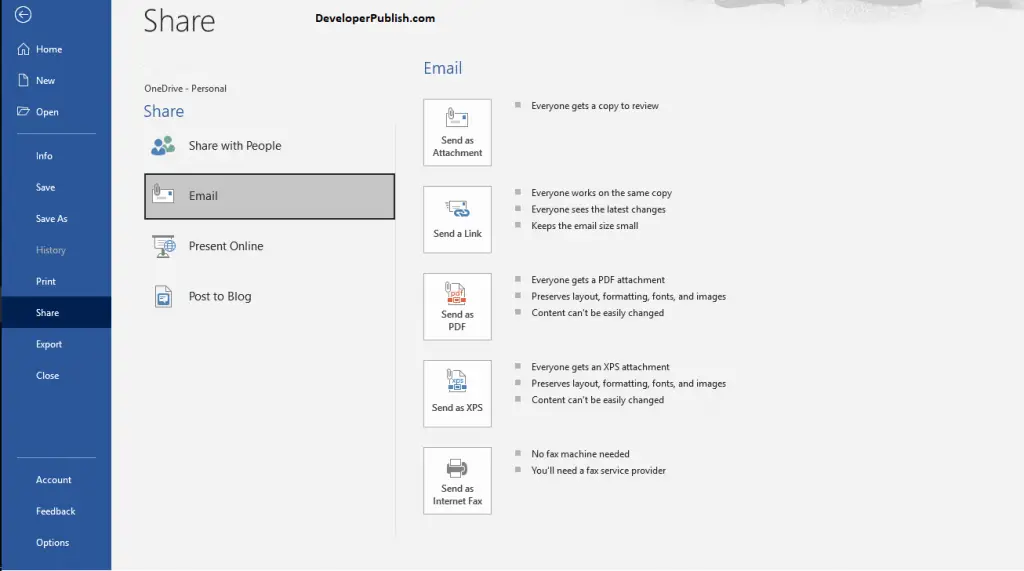 Select your desired format.
Share your Word document by selecting the mail address of the desired person.
Now, the shared person will get your mail so that they can able to view, edit, and review your document.