This page guides you on how you can share a document in Microsoft Word.
Sharing a document in Word is very simple that may allow more than one person to view and edit the Word Document at the same time.
How to Share a document in Microsoft Word ?
Follow the upcoming steps to Share your document in Microsoft Word:
Open the Word document that you want to share with others.
Save your Word document in One Drive.
Now, click the Share button in the upper right corner of the ribbon.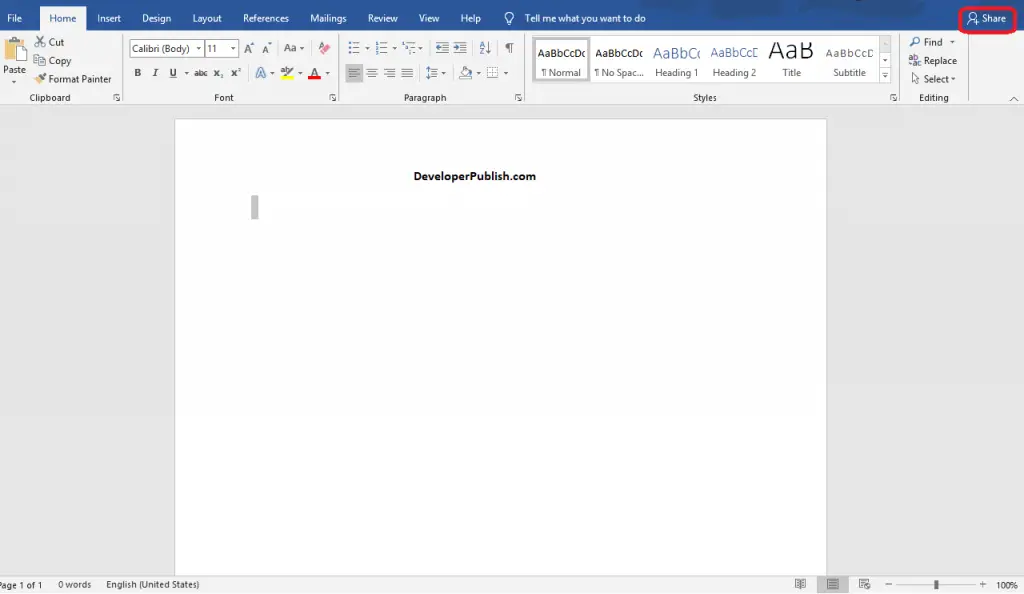 Now, select the permissions by clicking on the arrows in the Send link dialogue box.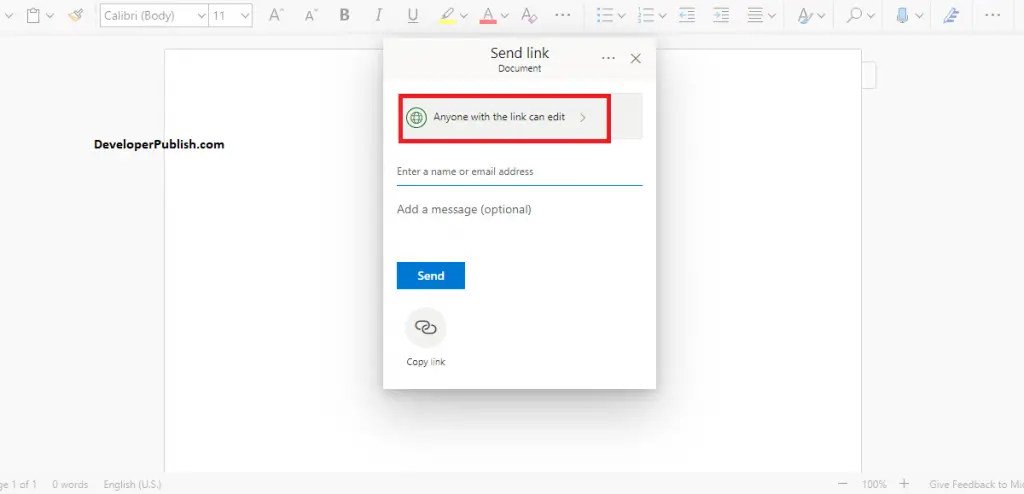 You can allow the reader to edit your document by selecting the Allow Editing option in the Link setting dialogue box.
Also, you can able to set the expiration date and set a password for your Word document.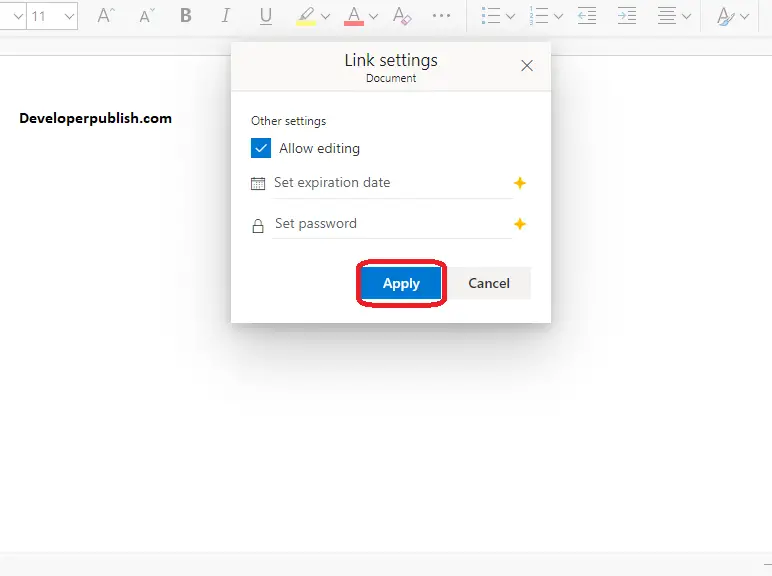 Click the Apply button.
Now, enter the Email address of the person you want to share.
Also, you can add the message if you want.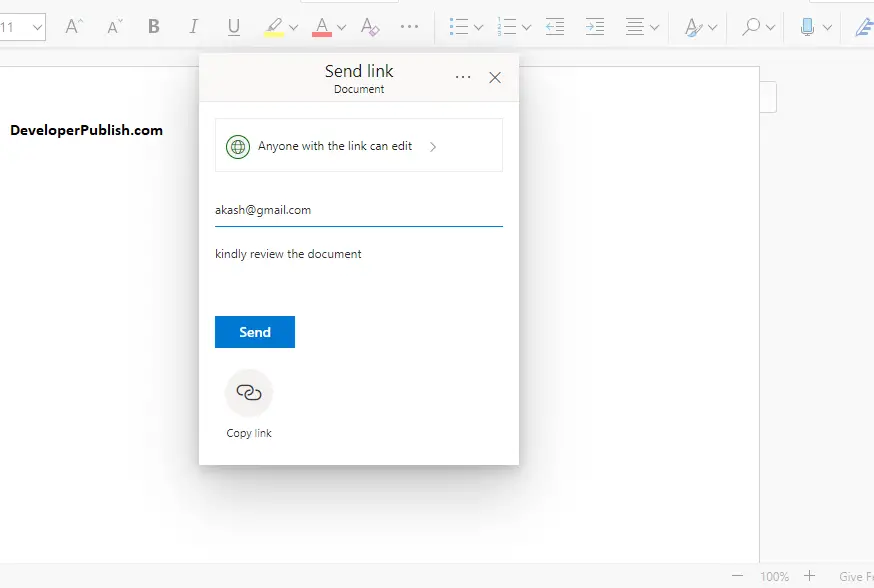 finally share your Word document by clicking on the Send button.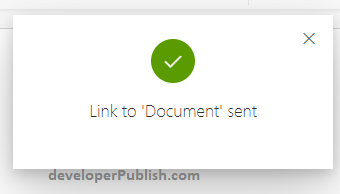 There you go, your document is shared and ready to process.
Use the Copy link option so that you can use it for later and share your document whenever you want.