The Windows Phone Toolkit – August 2011 (7.1 SDK) was released a few days back and is now available for download from the codeplex site .
The August 2011 version of the Windows Phone Toolkit the Mango version ( 7.1 ) .
Some of the new components that joing the existing list in Windows Phone Toolkit includes
Smooth new LongListSelector for WP7.1
MultiselectList
LockablePivot
ExpanderView
DateTimePickers
HeaderedItemsControl
PhoneTextBox
and more…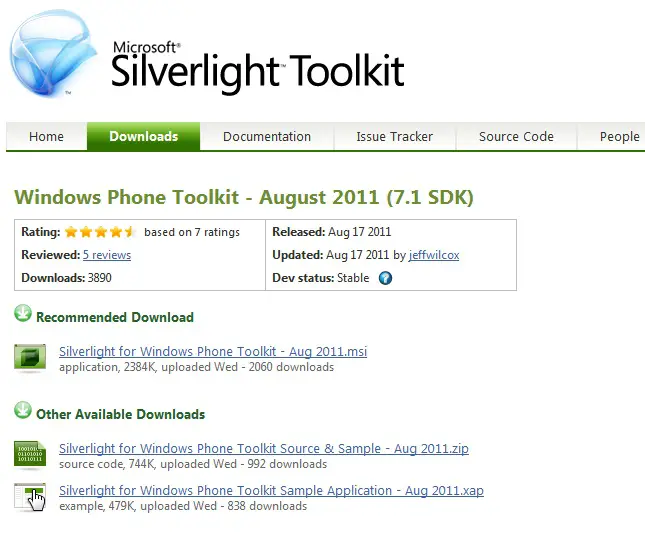 The Windows Phone Toolkit offers developers some interesting and additional controls for developing Windows Phone Applications as well as add new functionalities for the Windows Phone 7.1 SDK .
Download Windows Phone Toolkit – August 2011 (7.1 SDK) here