In this article, you will learn how to View Reliability History in your Windows 11 PC.
How to View Reliability History in Windows 11?
The Reliability Monitor in Windows is a built-in feature of Windows 11. It monitors and provides an overview of system stability over a period of time. It denotes the problems in a timeline graph along with details like technicality details, source and problem summary. You can scroll through the graph or the bottom list to find all the reliability and stability related issues over a period of time. Using this feature, you can find the root cause of a stability issue and resolve it. This feature also provides the stability index on a scale of 1 to 10.
By the end of this article, you will learn to generate and view the system stability and reliability report in Windows 11.
How to view the Reliability History and Report in Windows 11?
Search for the control panel in the start menu and click open the application.
Now, click on the System and Security option and then on the Security and Maintenance.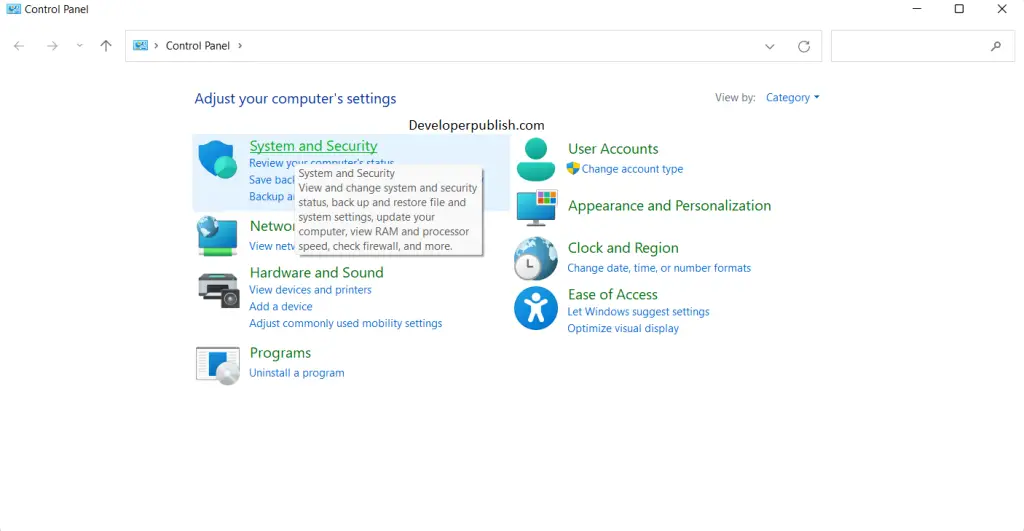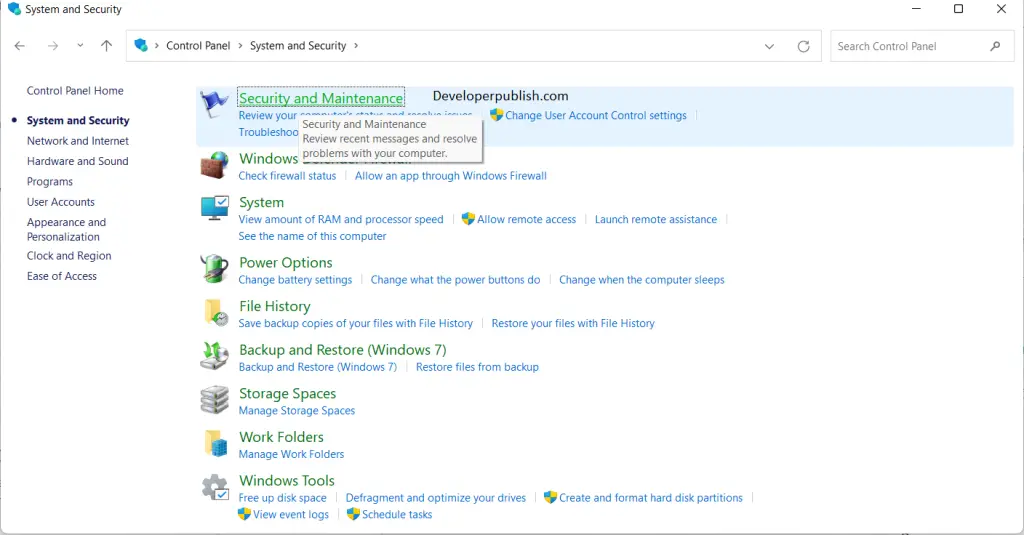 In the Review Recent Messages and Resolve Problems section, click on the drop-down arrow mark near the Maintenance menu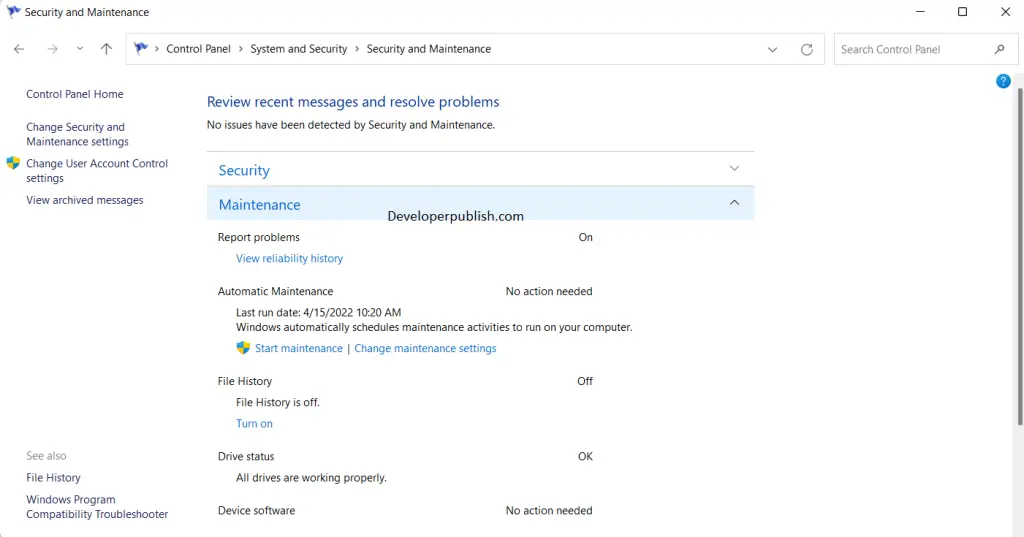 The first link is the View reliability history link. Click on the link.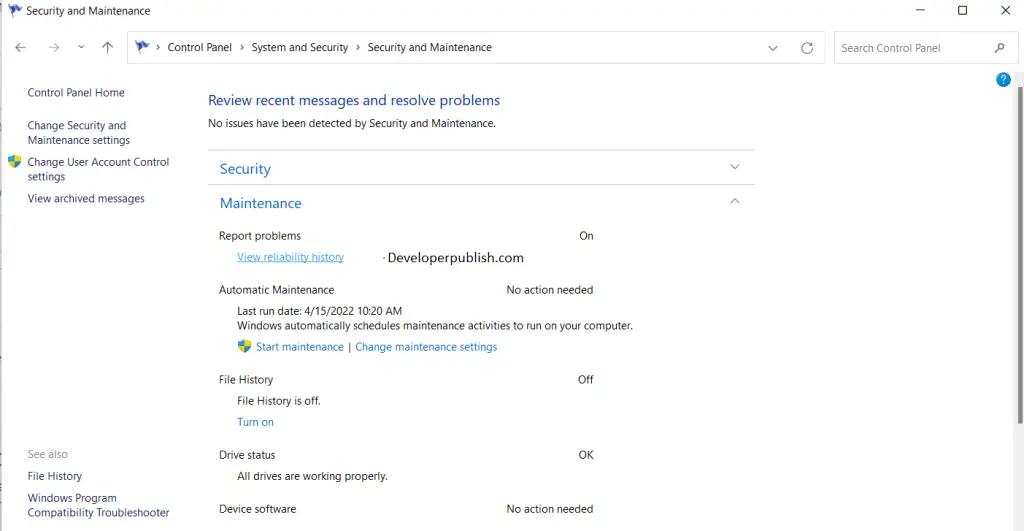 The reliability monitor will generate the report.
Once generated, you can view the reliability and problem history for your system.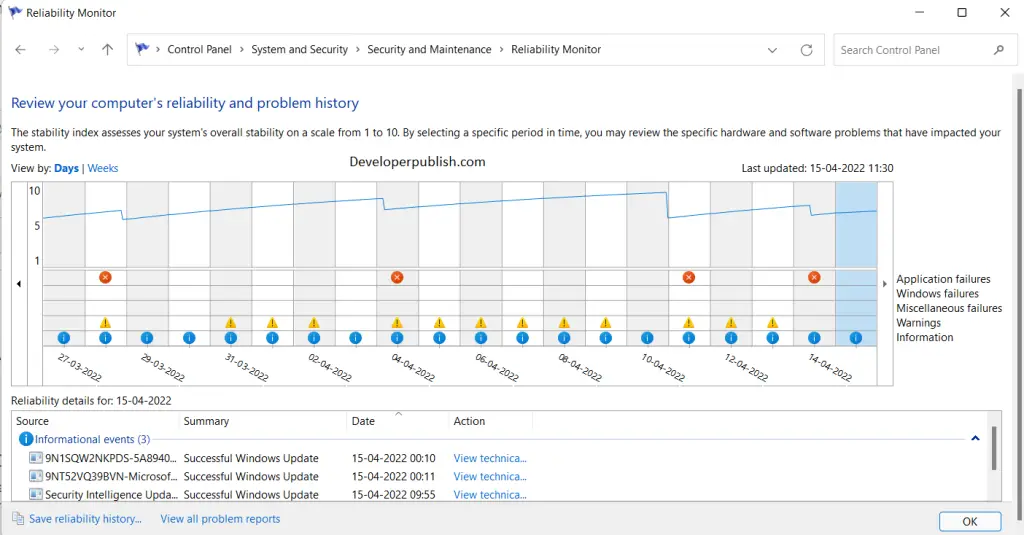 You can view the report either in Days or Weeks history.
Click on the View all problem reports at the bottom of the windows, to see the entire report at once.
Double click on any of the problems to see its details and timeline