In this article, you will learn how to change display orientation in your Windows 11 PC.
How to Change Display Orientation in Windows 11?
Do you know, you can change the way your display looks? Yes, you heard it right. You can change the display orientation in Windows 11 using these simple steps:
Rotate your screen through Settings
Open the settings application.
Under the settings, click on the Display settings
Once the display settings is expanded, scroll down to scale and layout section.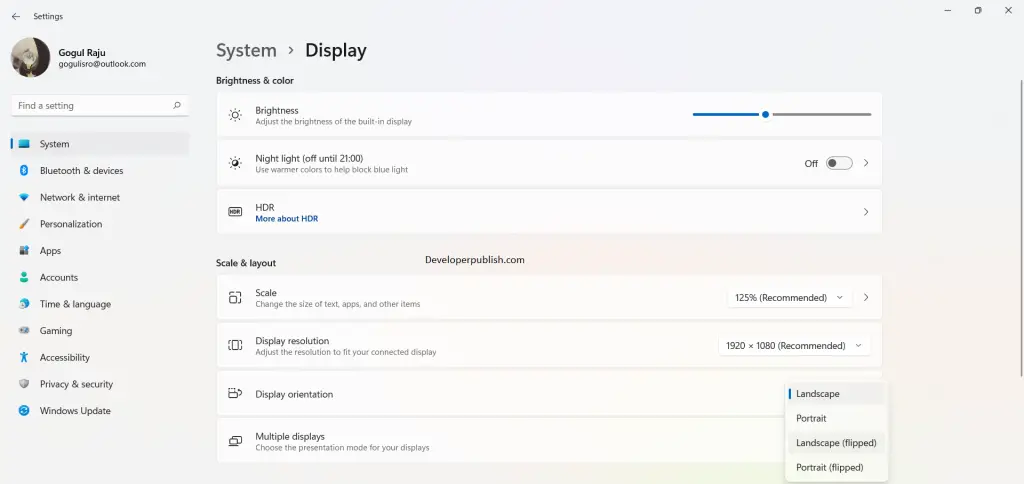 Click on the drop-down box near the display orientation and choose an option.
Here is how the Landscaped (flipped) may look alike.
You will get a confirmation dialog box, click on the keep changes option to save the settings