In this article, you will learn about the Focus Assist Automatic Rules feature in Windows 11 and how to use it.
Focus Assist Automatic Rules in Windows 11
Focus assist helps you by preventing unwanted notifications from flashing on your display while you are working on it. To filter out the notifications you can use the Automatic rules in Focus assist. It filters out notifications based on our rules.
How to use Focus assist Automatic rules?
Follow these steps to turn on or turn off the focus assist and the automatic rules:
Open the settings application.
Under the system settings, scroll down and click on Focus Assist.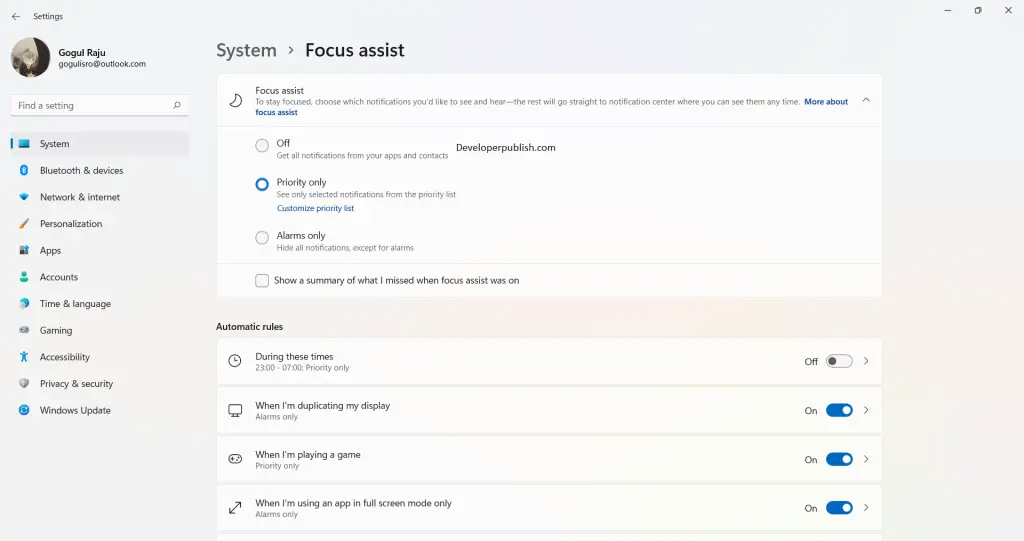 In the focus assist settings menu, click on the appropriate option.
And in the Automatic rules section, toggle on the required filter based on your requirement.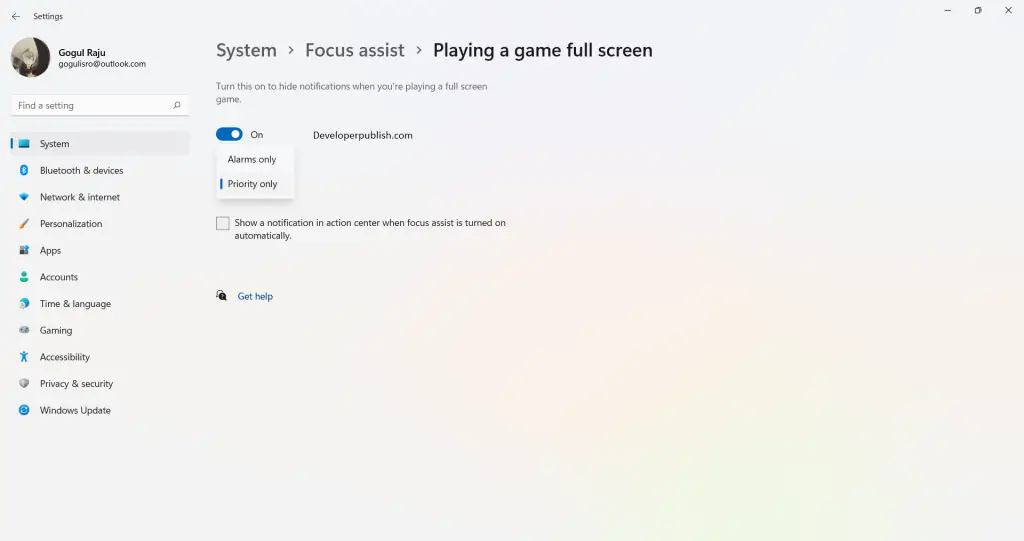 You can expand the rules and choose your focus level.