In this article, you'll learn how to turn off the start screen that gets displayed as soon as you open Microsoft Excel.
How to Turn off the Start Screen in Microsoft Excel?
Firstly go to the File menu and select Options.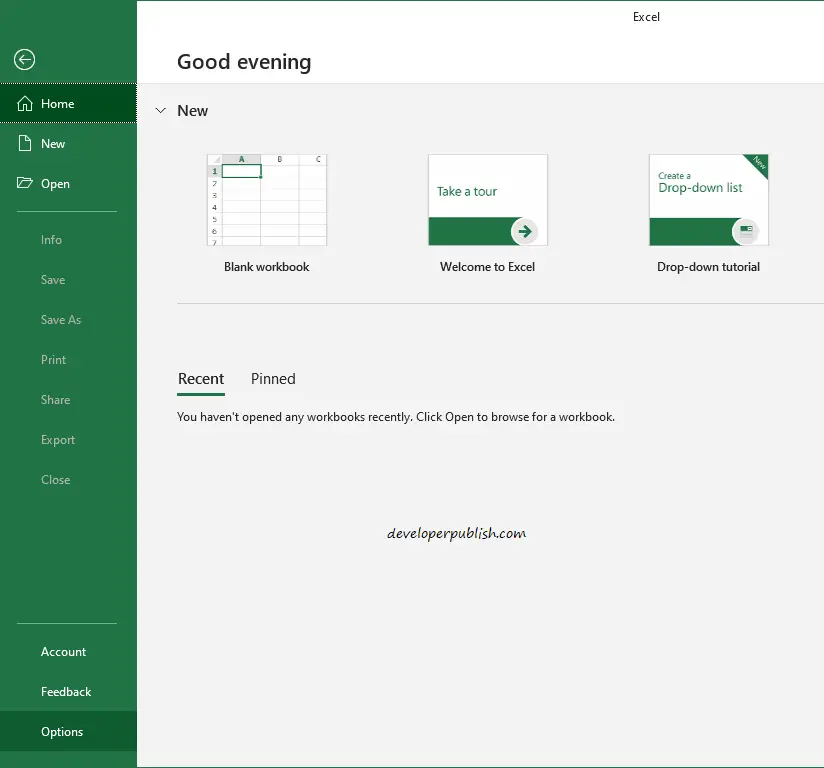 When the Excel Options dialogue box opens up scroll down to Start-up Options.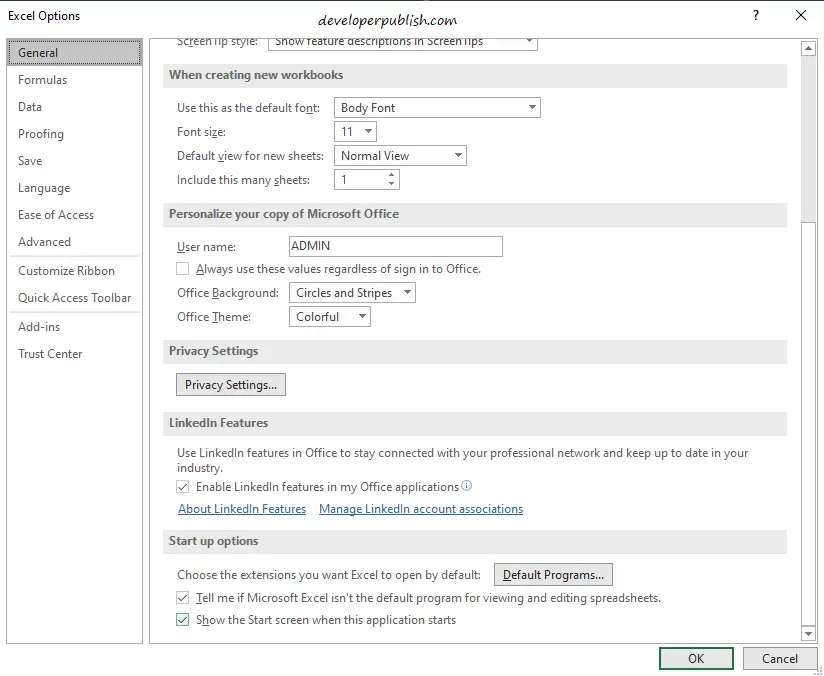 Uncheck the Show the Start Screen when this application starts.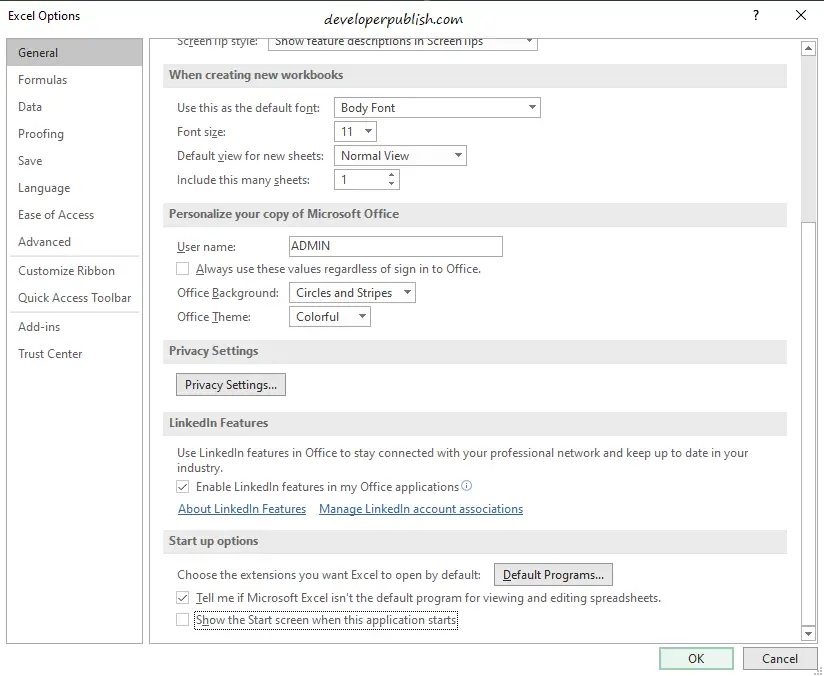 Click on OK.