In this tutorial, you'll learn how you can show or hide details pane in the Windows 11 File explorer.
The File Explorer contains Navigation Page, Details Pane and Preview Pane. The Details Pane shows you the properties of the selected file or drive. The drive properties for example include the size of the drive. The File properties includes information about the file like author , date of modification etc.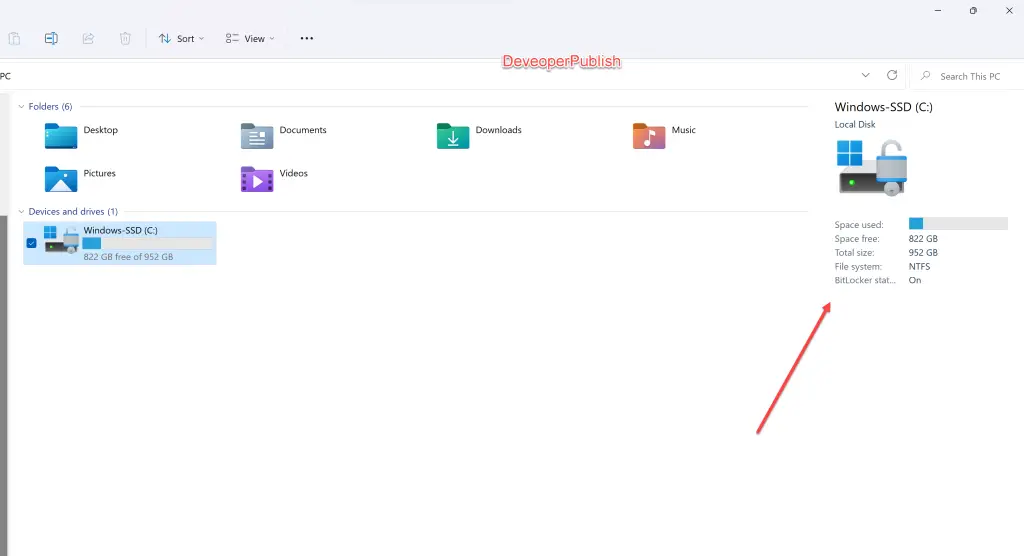 By default, the Details Pane is hidden in Windows 11 and you can enable it by following the below steps.
How to show of hide Details Pane in Windows 11 File Explorer?
You can show or hide the Details Pane using the File Explorer Command Bar.
In your PC, open the File Explorer. You can use the shortcut key "Windows + E" to open File explorer.
Click on "View" dropdown list from the File explorer command bar and then click Show. Check or uncheck "Details Pane" to show or hide it.