Do you want to delete all the hidden rows in excel or even remove hidden columns in Excel ?. This post will explain in simple steps how you can do that. So, without wasting much time , lets get started.
How to Delete Hidden Rows or Columns in Excel ?
Follow the below steps to remove hidden rows or columns in your excel worksheet.
1. Open your excel workbook in Microsoft Excel 2016 and then click File –> Info.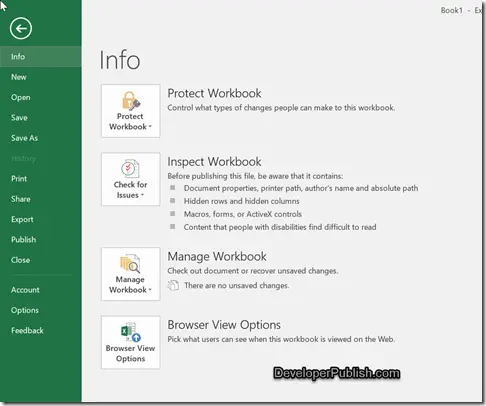 2. Click the "Check for Issues" drop-down button and select "Inspect Document".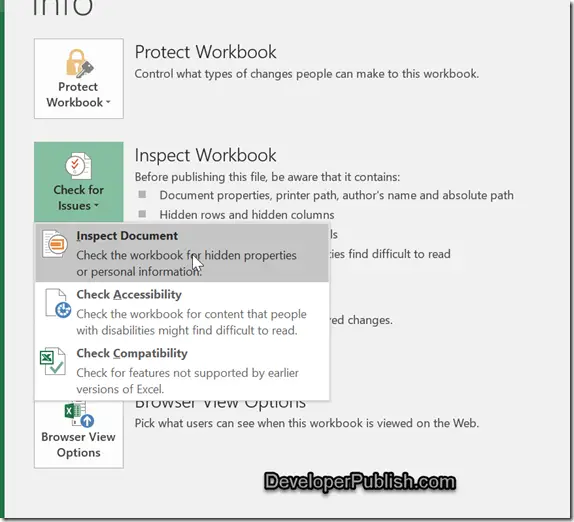 3. Ensure that the "Hidden Rows and Columns" checkbox is selected in the "Document Inspector dialog and clock the "Inspect" button.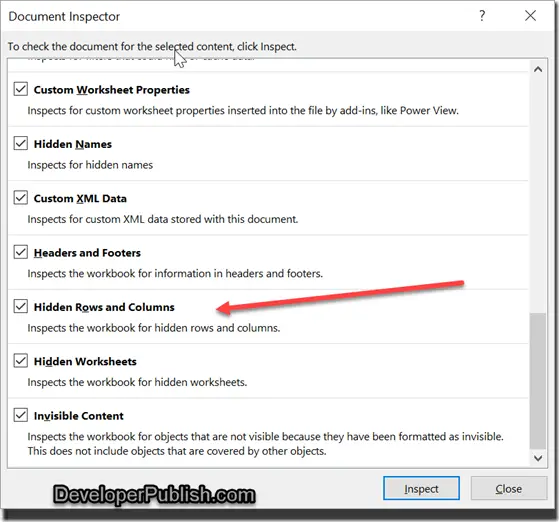 4. The Document Inspector dialog should display the section with the hidden rows and Columns details. Click the "Remove all" button as shown in the screenshot and then click the close button.
This should remove all the hidden rows and columns from the excel sheet in your Excel workbook.