In this tutorial, let's learn how to enable or disable the startup sound in Windows 11.
By default, when Windows 11 starts, you'll hear the sound indicating that the PC has booted when you are ready to sign-in. This was opposite in Windows 10 where the startup sound was disabled by default.
Let's see how to disable or enable this in Windows 11.
How to Enable or Disable Startup Sound in Windows 11?
You can do this via the Sound Settings screen in the Settings App.
Open the Windows 11 Settings app.
Click on Personalization in the left sidebar and then click Themes in the content section on the right side.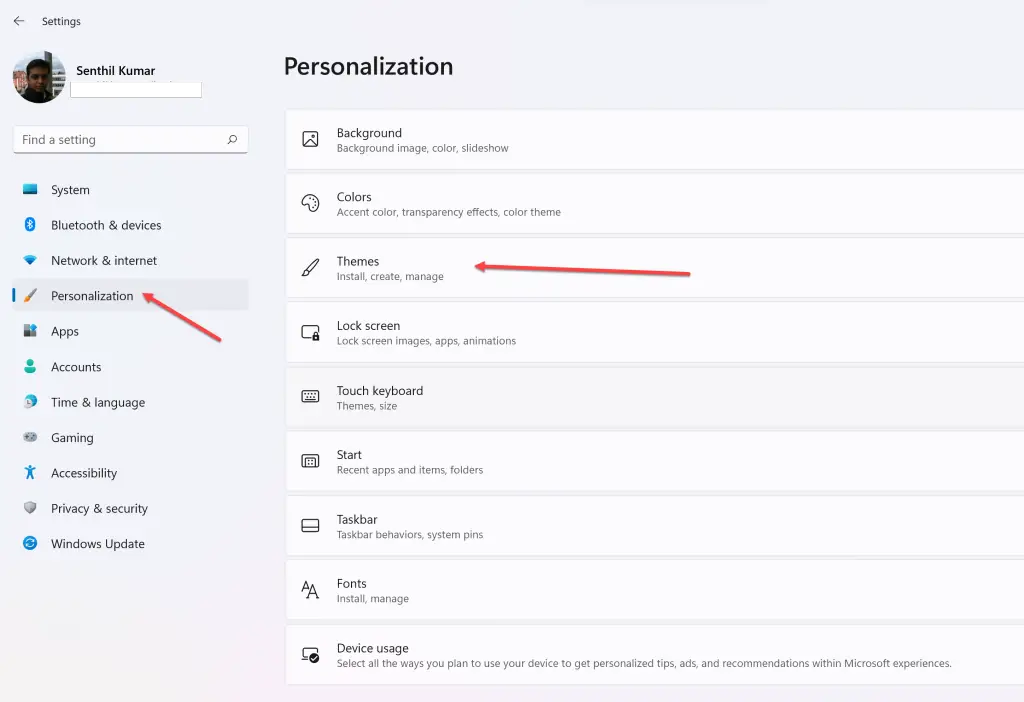 Click on "Sounds" under Themes to open the Sounds dialog.

In the Sounds dialog, navigate to "Sounds" tab and uncheck or check "Play Windows Startup sound" to disable or enable it. Then click "OK" button.