Here's an article that helps you to understand strings in Excel and show how to separate strings in Excel?
How to Separate Strings in Excel?
Follow the steps mentioned below to Separate Strings in Excel.
First, prepare an excel sheet with the required details in it.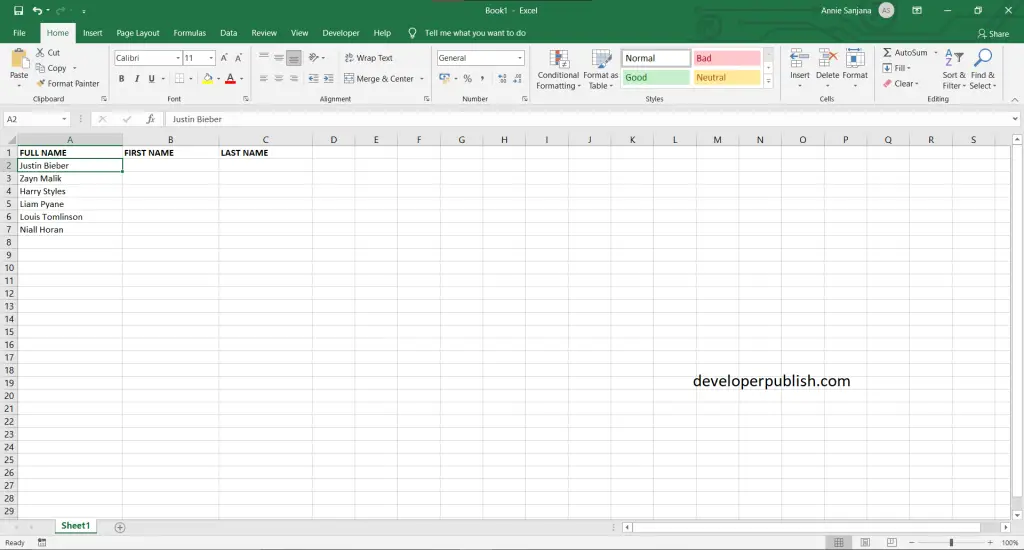 Select the column that you want to separate.
Now click on the Data Tab, then to Text To Columns option.
Now the Convert Text to Columns Wizard option pane opens up and then select Delimited, then click the Next button.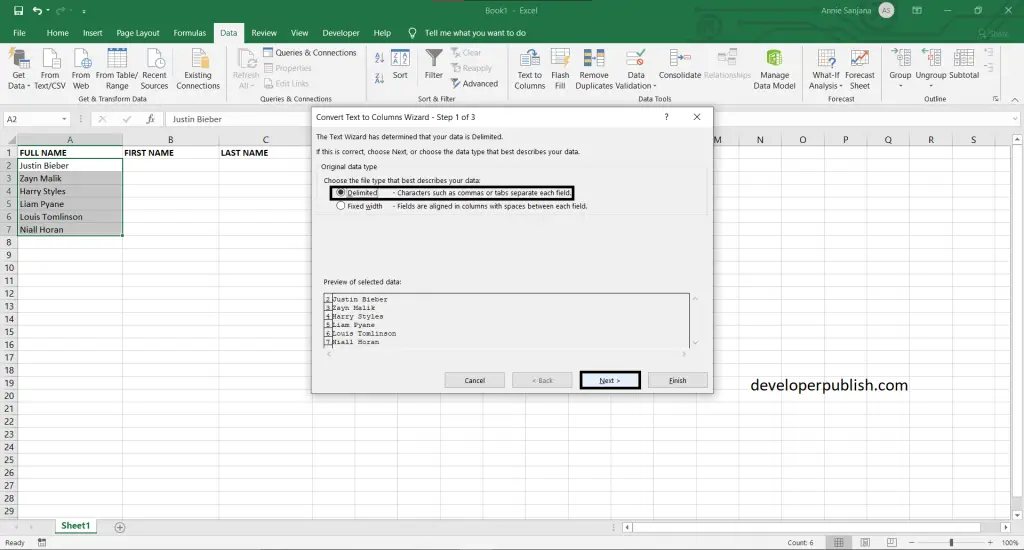 Select the Delimiters for the data, like Comma and Space, then click the Next button.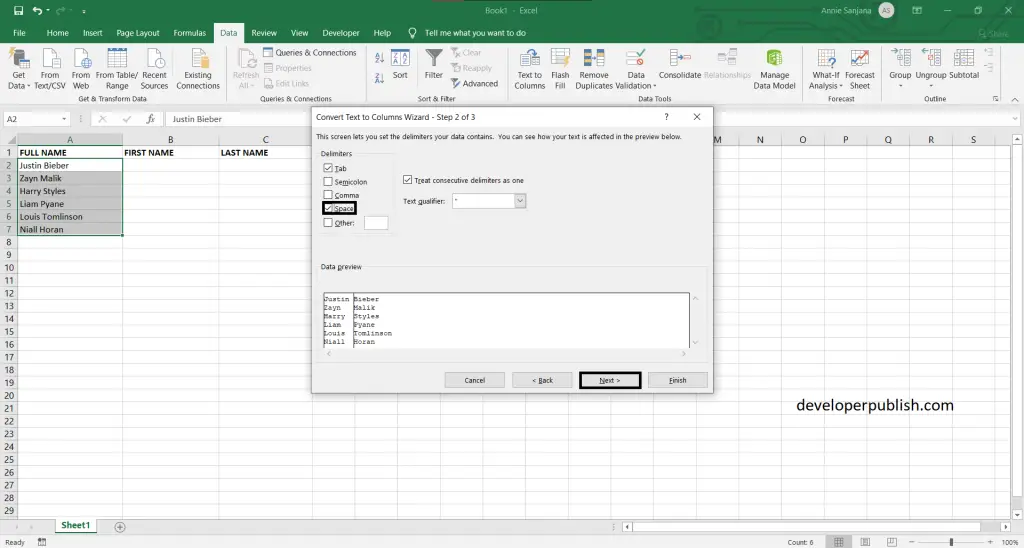 Then select the Destination option pane, where you want the split data to appear, and then click the Finish button.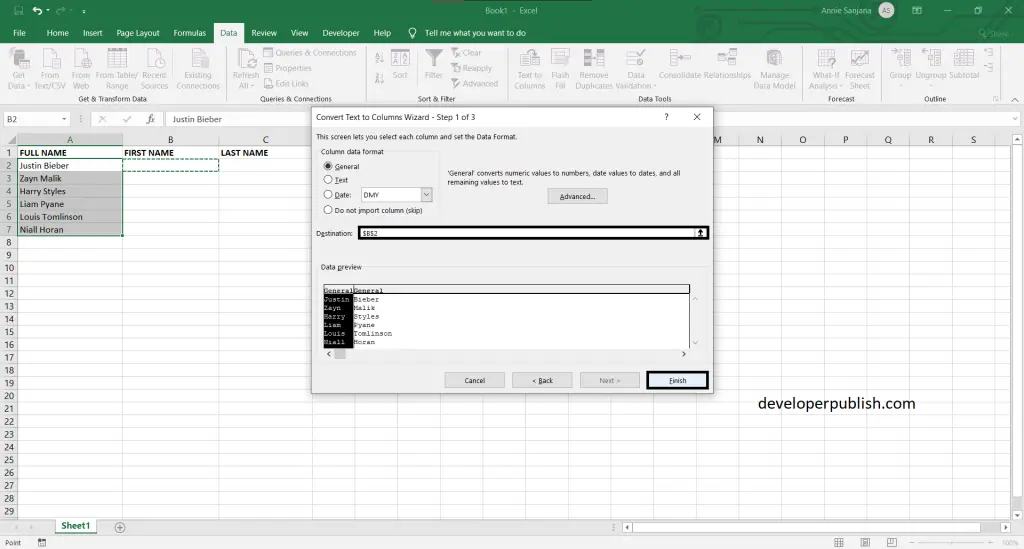 The picture below is the result for the steps mentioned above in the article.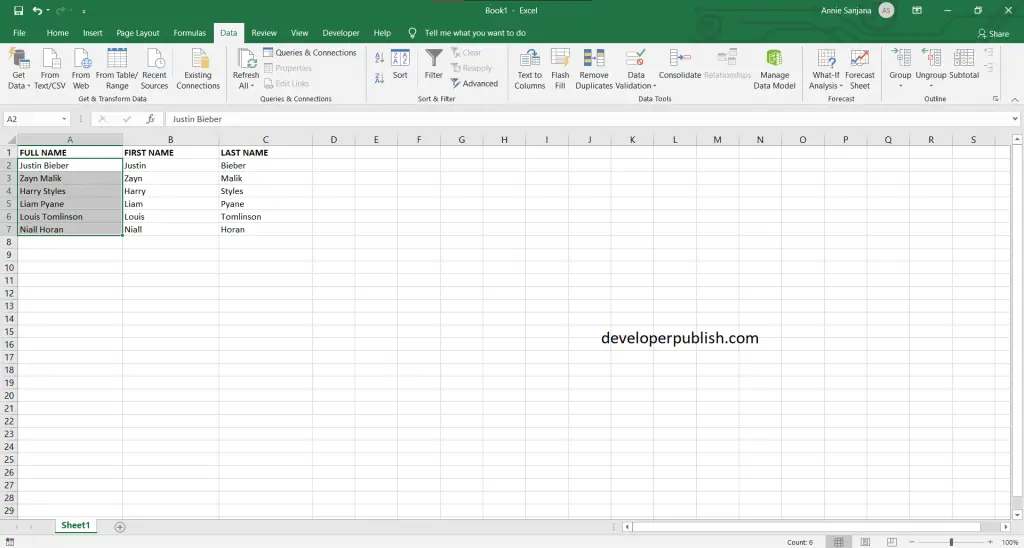 Subscribe to Blog via Email
Enter your email address to subscribe to this blog and receive notifications of new posts by email.