In this article, you'll get to know about the Area Chart in Excel , its uses and how to create an Area Chart with examples in Microsoft Excel.
The Area Chart is also one of the chart types in Excel which is very similar to the line chart type. The only difference is the area under a line is filled with a color.
How to Create an Area Chart in Excel?
To create a Area Chart in Excel, follow the below-mentioned steps:
To get started, select the range of data that you want to include in your chart.
Go to the Insert Tab and click on the Insert Area Chart button in the Charts group.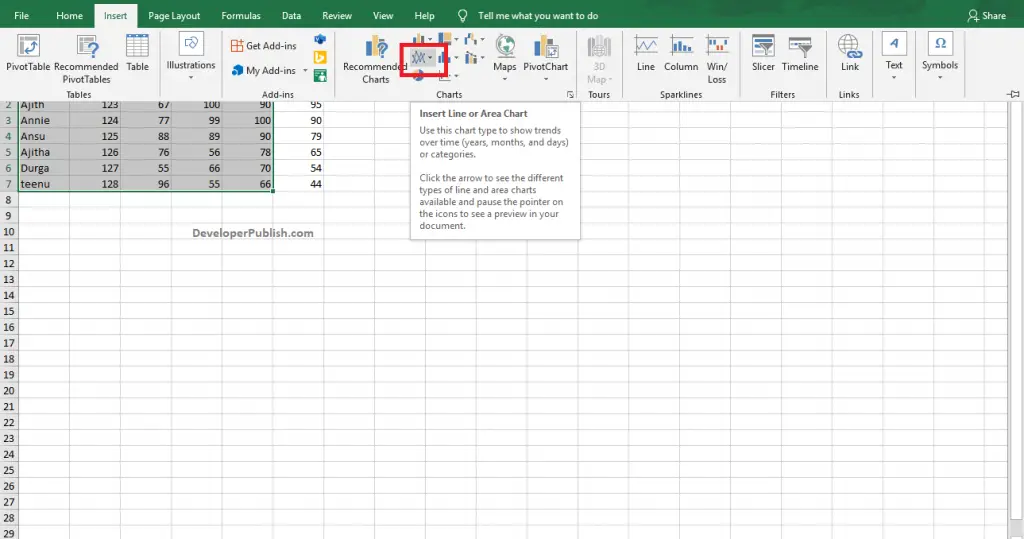 Click on the down arrow in the Insert Area Chart button to get different types of Area charts.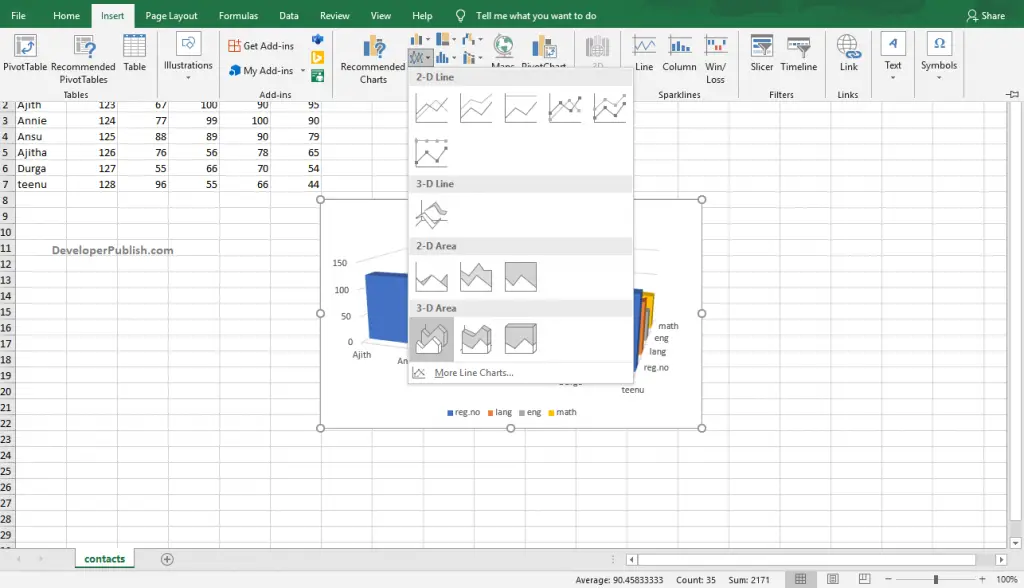 Move the cursor through the icons and pause to get the preview of that type. Select the desired type of Area chart by clicking on it.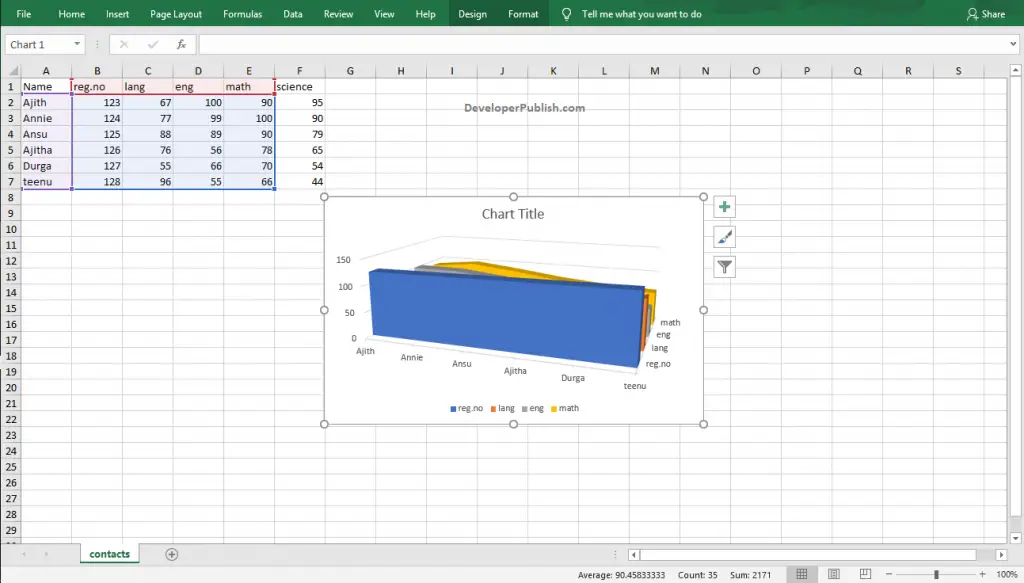 The above image shows the created Area chart on the worksheet in Microsoft Excel.