If you want to export the excel sheet to an MHTML file in Microsoft Excel 2013 which lets the users to open the excel workbook in most of the browsers like Internet Explorer , Opera , Firefox etc. , you can use the Save As dialog to do it.
How to Export the excel sheet to MHTML file in Excel 2013?
1. Open the excel workbook .
2. Choose File -> Save as and then select "Computer" and click the browse button.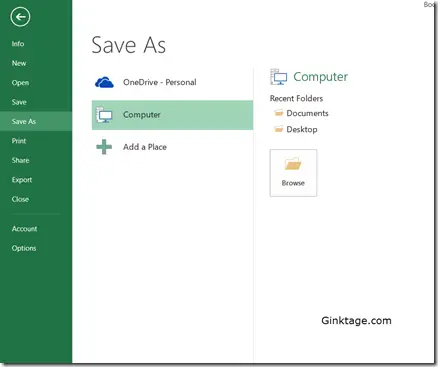 3. In the Save as Type dropdown list , select Single File Web Page (*.mht, *.mhtl)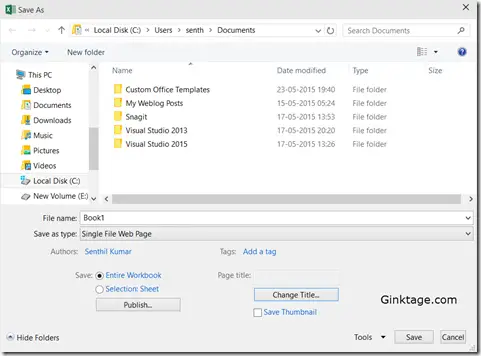 4. You can change the title of the page using the "Change Title" option.