In this post, you'll understand the New Window tool in PowerPoint. Also, you'll learn how to open a new display Window for the presentation in Microsoft Powerpoint.
There are times that you have to work on multiple slides of a presentation simultaneously. The New Window command in Microsoft Powerpoint helps you work on the different places of the same Powerpoint presentation at the same time.
Also, there are times when you refer to previous slides frequently. This command helps you open more than one window of the same presentation simultaneously.
How to Open a New Window for the Presentation in PowerPoint?
Go to the View tab in the Ribbon.
Click on the New Window command from the Window group.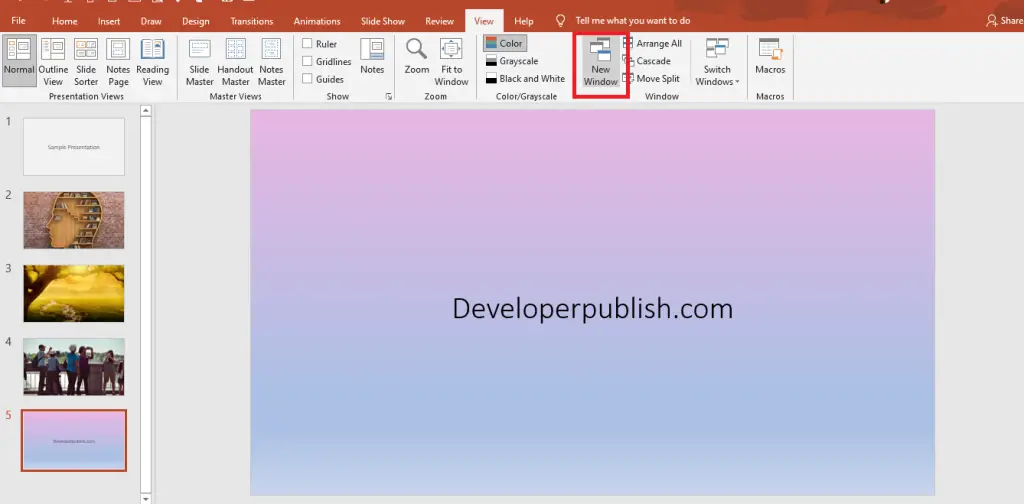 Now, you can see the created new window.