In this post, you'll learn a quick trick in Excel that demonstrates how you to insert maps in Excel in few steps.
How to Insert Maps in Excel?
Follow the steps mentioned below:
First, prepare an excel sheet with the required details in it.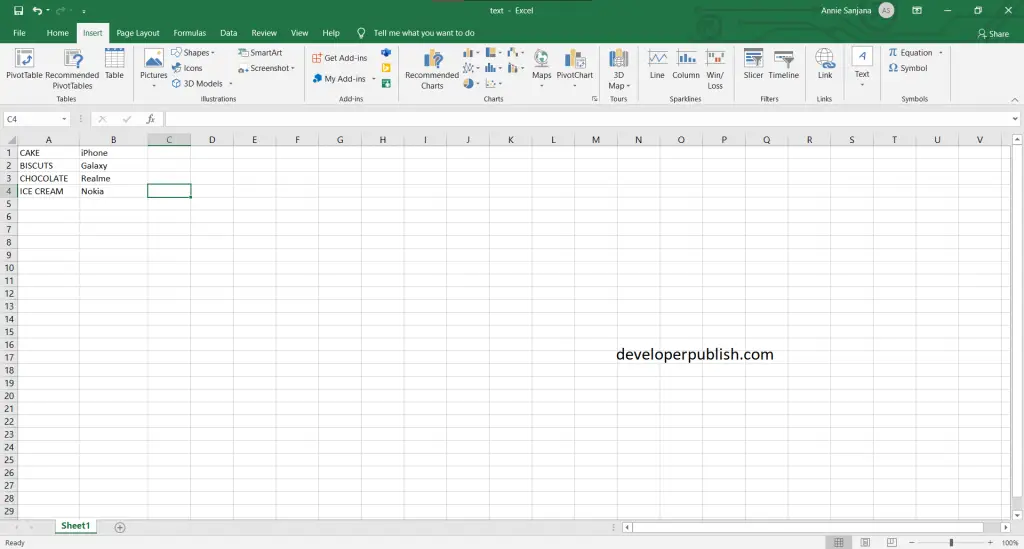 To Insert Map in excel, go to Insert tab > then to Maps option > then select the map available there in the option.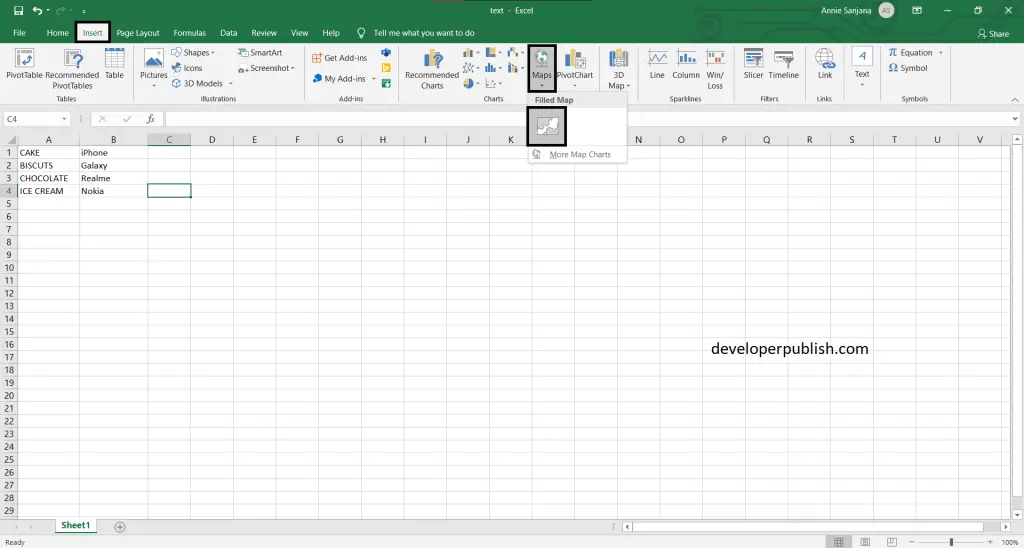 In the below picture does not have a proper geographical details, but you can use geographical for the result.
The picture mentioned below shows the result of inserting a map with required information in it.