In this tutorial, you'll learn how to enable or disable automatically hide the taskbar in your Windows 11 laptop.
Taskbar in your Windows 11 machine is located in the bottom of the screen by default.

You can choose it hide the taskbar automatically in Windows 11 if needed and that's exactly what you will see in this tutorial.
How to Enable or Disable Automatically Hide Taskbar in Windows 11?
Follow the below steps to enable or disable automatically hide taskbar in Windows.
Open Settings in Windows 11 by using the shortcut key (Windows Key + I)
In the left sidebar, select Personalization and then select "Taskbar" on the right side content section.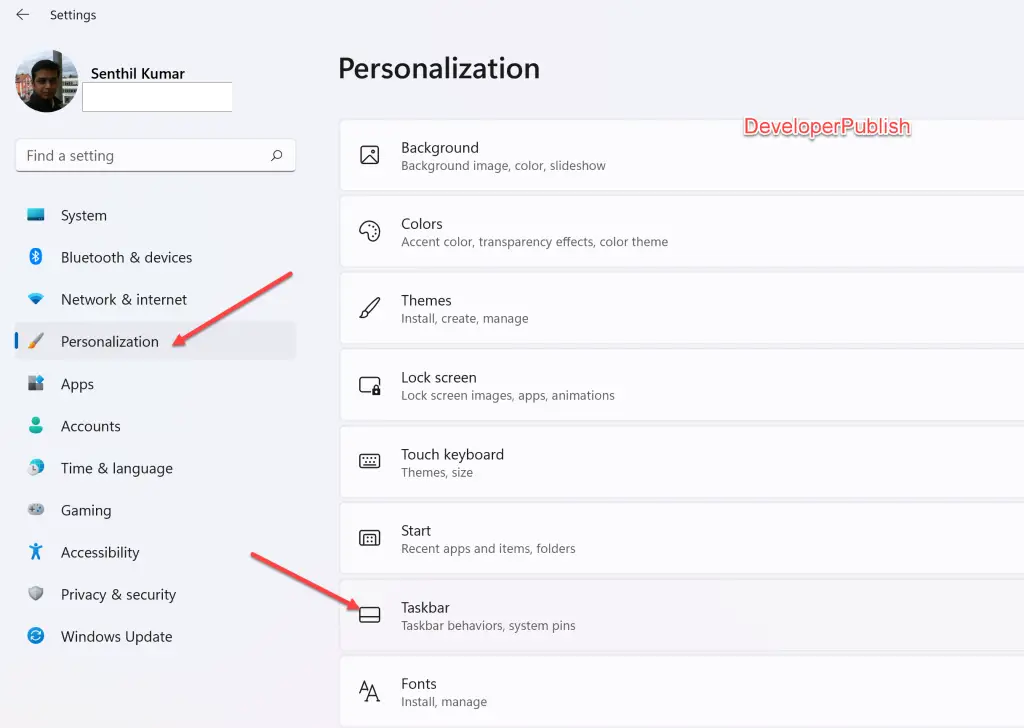 Click on the "Task behaviors" to expand the section. Check/Uncheck to enable/disable "Automatically hide the taskbar" under the Task behaviors.