In this post, you will get to know the Help system in Microsoft Powerpoint. Also, you will learn how to use the help system.
There are times you need some help to move forward while creating your Powerpoint presentation.
Microsoft Powerpoint offers you the Help system to clear your doubts and provides you with information on each feature in the PowerPoint.
Where is the Help system in PowerPoint?
You will find the Help tab in the Upper Right Corner of the PowerPoint Ribbon.

You will get the Help group in the Help tab as shown in the above image.
In the Help group, you will find the options such as Help, Contact Support, Feedback, and the Show Training commands.
How Do You Use Help in PowerPoint?
Help Command – This command enables the Help Navigation Pane. This pane allows you to search for a phrase or keywords related to your query and give information about it. It will show multiple articles based on the phrase you entered and you pick one from that based on your requirements.
You can also use the F1 key to open the Help navigation pane.
Contact Support – It gets help directly by contacting the Office Support Agent.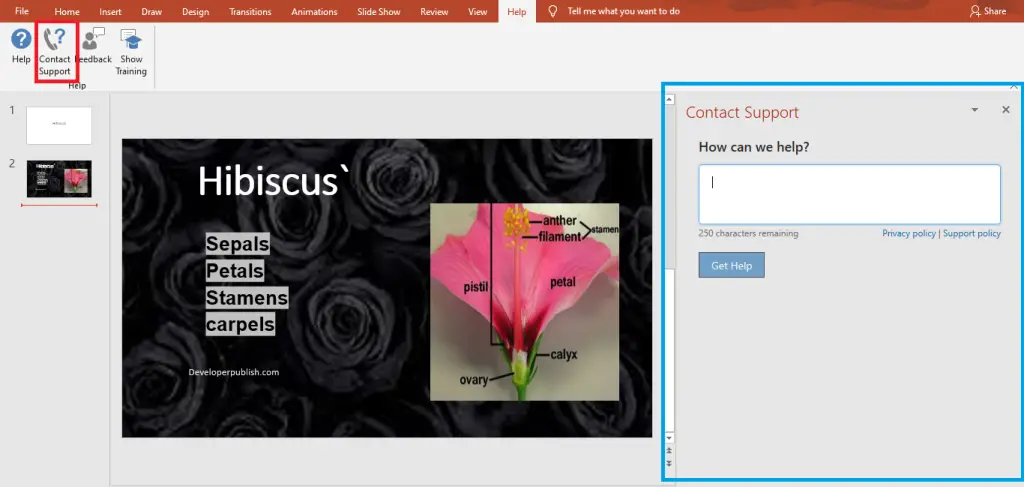 Feedback – It command helps to send your feedback to the Office support team. You can use the Something I like option to share the thing you like in Microsoft Powerpoint. If you have an issue or anything you don't like in PowerPoint you can use the I Don't Like Something option. Also, you can suggest an idea or improvement using the I Have a Suggestion option. These will be helpful for the improvement of Microsoft PowerPoint.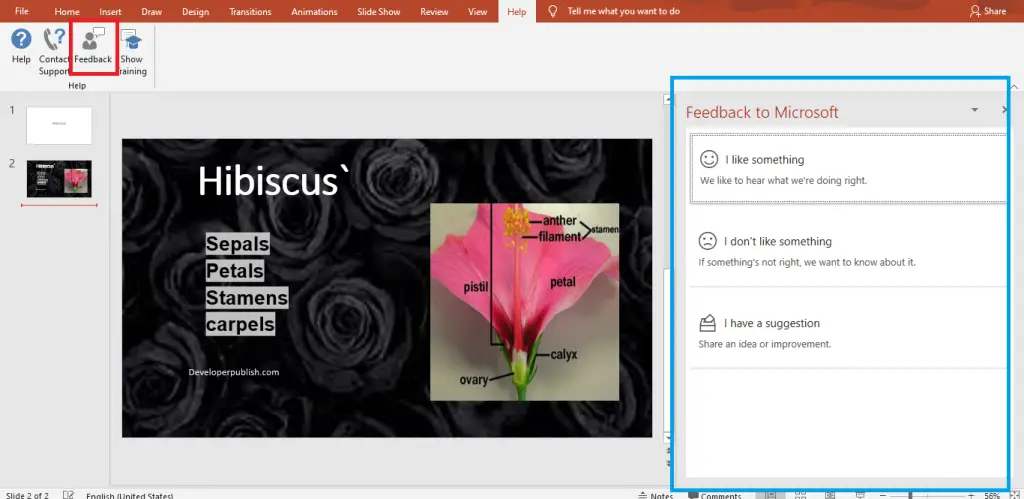 Show Training – Finally, the Show Training command from the Help group is to get to know about every feature in PowerPoint. It provides various online training and learning content.