In this article, you will learn about the Grayscale in Microsoft PowerPoint. Also, you will learn how to use this in your PowerPoint Presentation.
The Grayscale view in Powerpoint helps you view your presentation in Balck and White. By default, your slides will be in color. You need to turn on this Grayscale view to preview your slides in black and white.
Changing the PowerPoint View into Grayscale
To change the view of your PowerPoint Presentation into Grayscale, follow the below steps:
Go to the view tab from the ribbon.
Click on the Grayscale command from the Color/Grayscale group.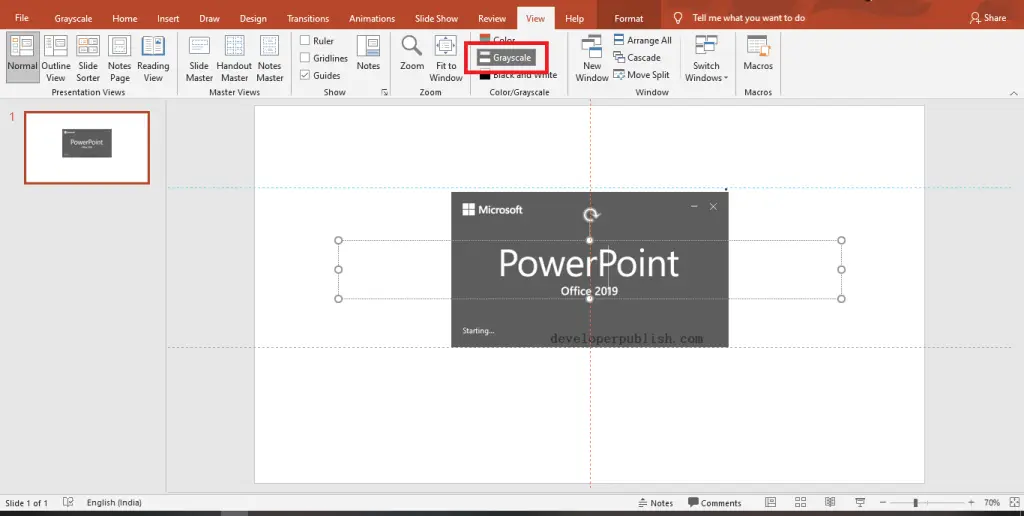 Now you can see that the PowerPoint Presentation changed into grayscale.
How to Customize Grayscale in Powerpoint?
You can customize your presentation according to your need by following the below steps:
Go to the Grayscale tab in the ribbon.
Select your desired command from the Change Selected Object to customize the grayscale view according to your requirements.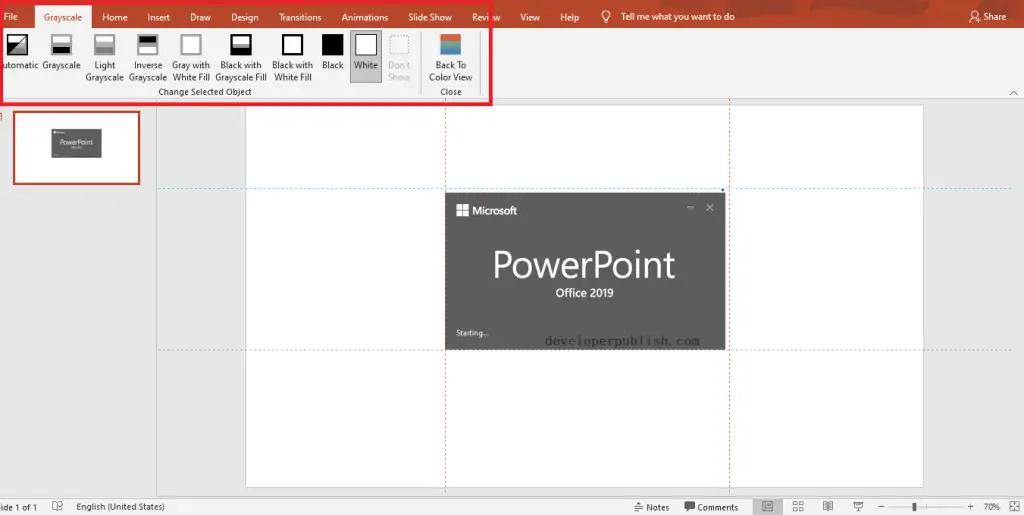 You can go back to color view by clicking on the back to Colorview from the Close tab