In this post, you'll learn about Content Placeholders in Microsoft PowerPoint and how to use them.
The Content Placeholders in PowerPoints contain multiple contents like Insert Table, Insert Chart, Insert a SmartArt Graphic, 3D Models, Pictures, Online Pictures, Insert Video, Insert an Icon.
How to Add a Content Placeholder in PowerPoint?
To add the Content Placeholder in your PowerPoint Slides, Follow the below steps:
Go to the View tab and click on the Slide Master command from the Master Views group.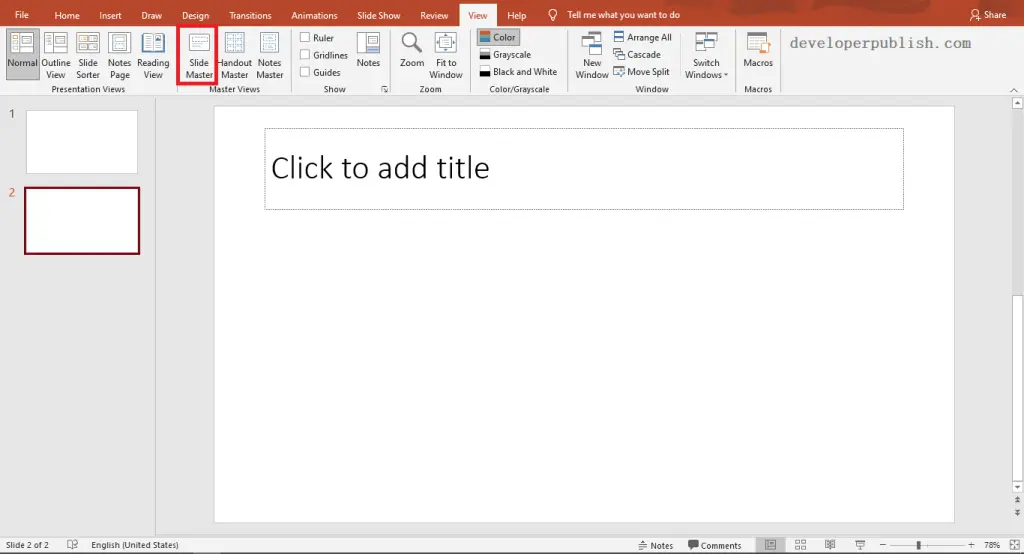 In the Slide Master tab, click on the Insert Placeholder icon.
Select the Content option from the pop-down menu.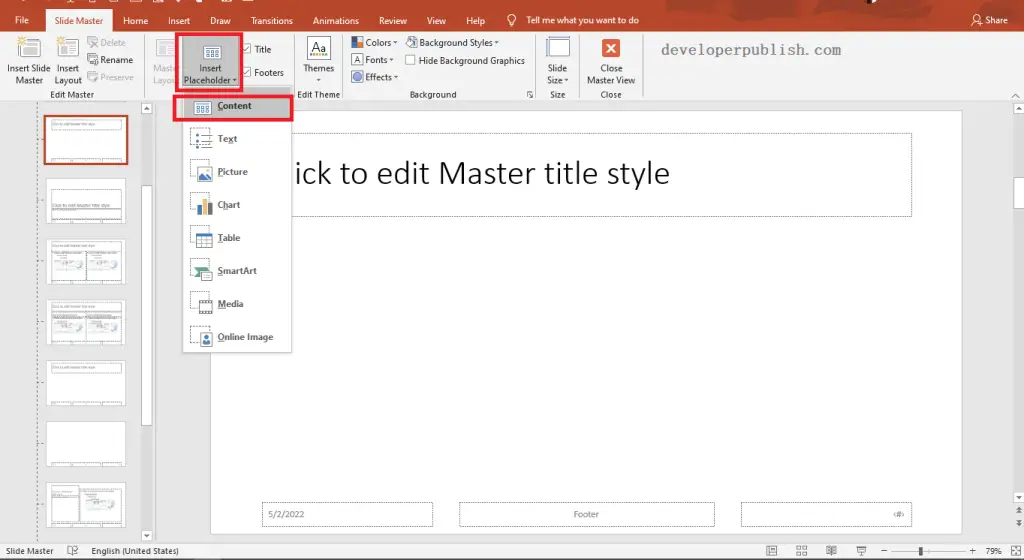 Use the handles to place the Placeholder in the desired position of your slide.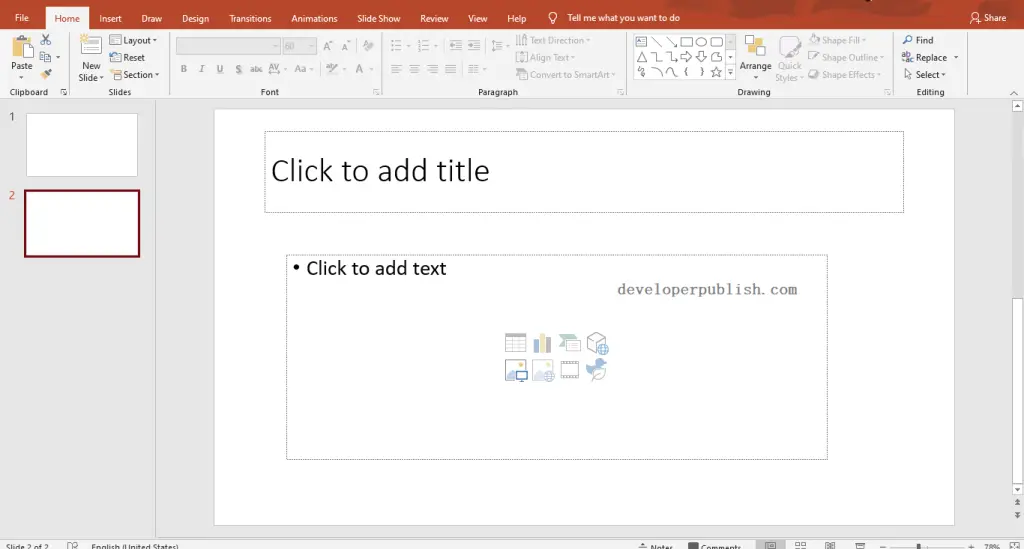 The Content Placeholder is added as in the below image.