Microsoft Excel 2016 comes with 3 office themes by default. These are light gray , dark gray and colorful theme. You can change the theme in excel to change its look and feel
How to switch between themes in Microsoft Excel 2016 ?
You can easily switch between themes in Excel 2016 by following the below steps.
1. Open Microsoft Excel 2016 and launch your workbook.
2. Choose File – > Options to display the Excel Options dialog box.
3. In the left sidebar , select "General tab" and use the office theme combo box to select the available themes and click OK button.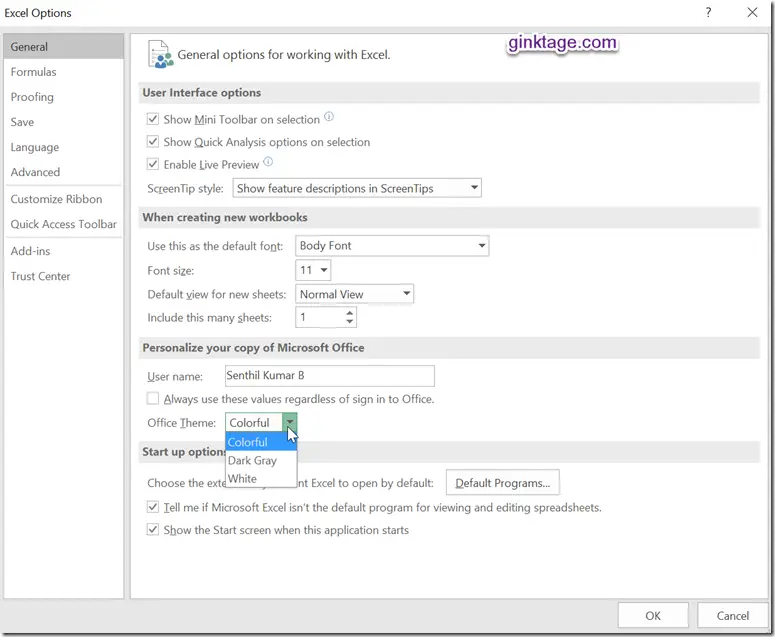 4. The chosen theme will be applied to your excel application.