AutoFill is one of the features in Excel that fills the cells with a value based on the patterns of the previous two fields.
Let's see some of the examples of the AutoFill in Excel.
How to use AutoFill in Microsoft Excel ?
Enter a value 1 in to cell A1 and a value 2 in to the cell A2.
Select the cell A1 and A2 and drag the excel fill handle down. The fill handle refers to a small green box found in the lower right side of the selected cells as shown in the screenshot below.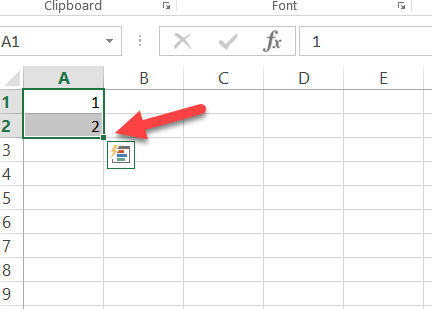 Once you have dragged the fill handle down , you should see the auto-fill filling the values of other selected range of cells based on the first two cells.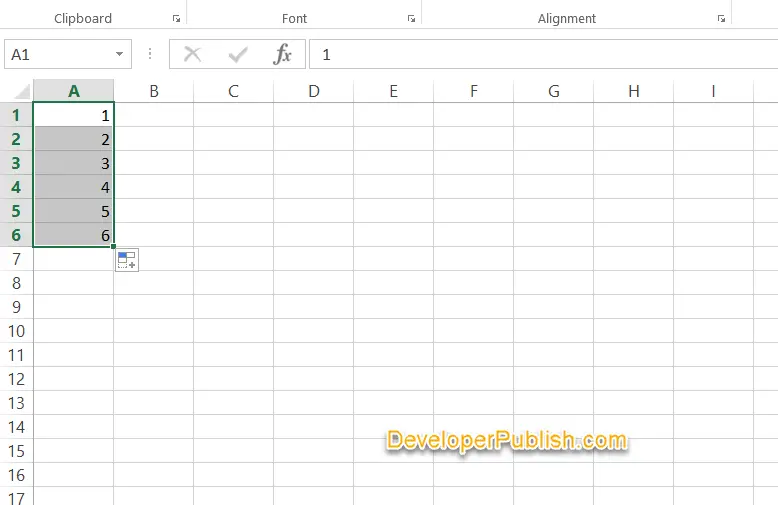 Here's another example to auto fill the dates based on the cells selected in excel.
How to Auto fill Dates in Microsoft Excel ?
Enter the date 05/08/2020 in the cell E2.
Select the cell E2 and then drag the fill handle down to autofill the days in the worksheet for the selected cells.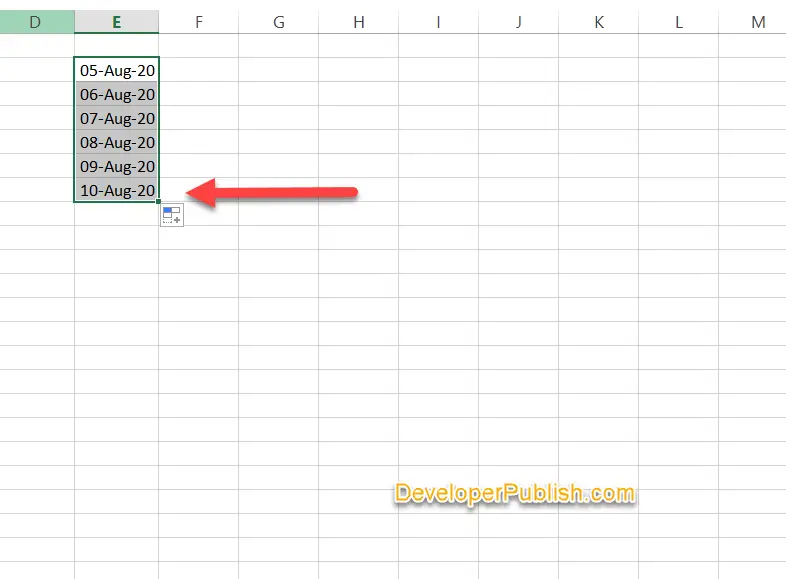 How to Auto fill only Weekdays in Excel ?
Note : Excel identifies the format of the column and provides additional options for auto fill. For example , for the date field , you should see options to auto fill Months instead of days or even auto fill only weekdays in excel.