In this tutorial, you will learn about Touchpad gestures and how to use them in your Windows 11 PC.
What are Touchpad Gestures and How to use them in Windows 11?
Touchpad gestures are physical interactions with your touchpad on your laptop. Different Gestures have different functions.  The following table will give you a detailed view of all the gestures and their functions.
Before understanding the gestures, let's find out how to turn on it
Open the settings app in your system.
Under the Bluetooth and Devices section, scroll to the Touchpad option and click it.
In the gestures and interaction section, you can configure the three and four fingers gestures.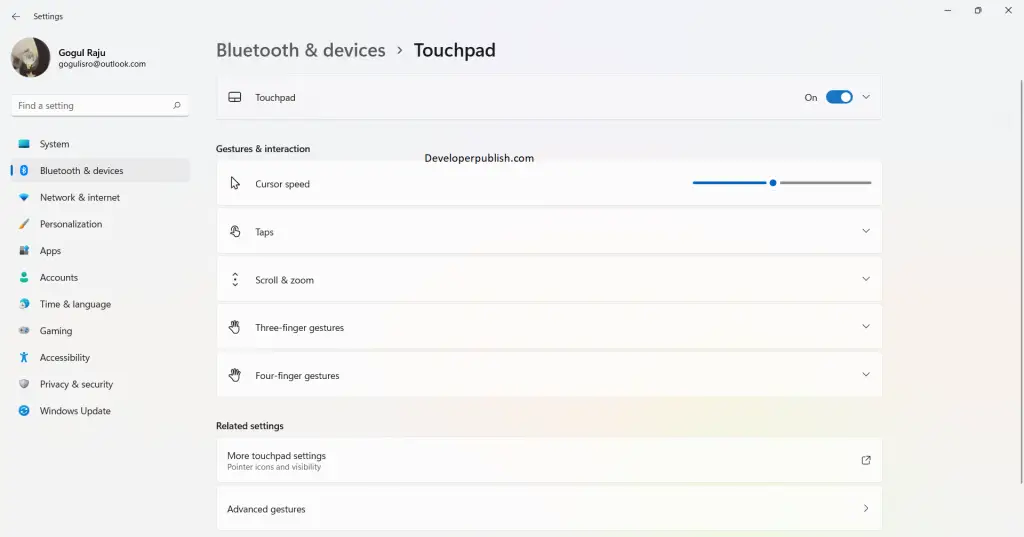 You can also control some of the advanced gesture features by configuring them in advanced gestures.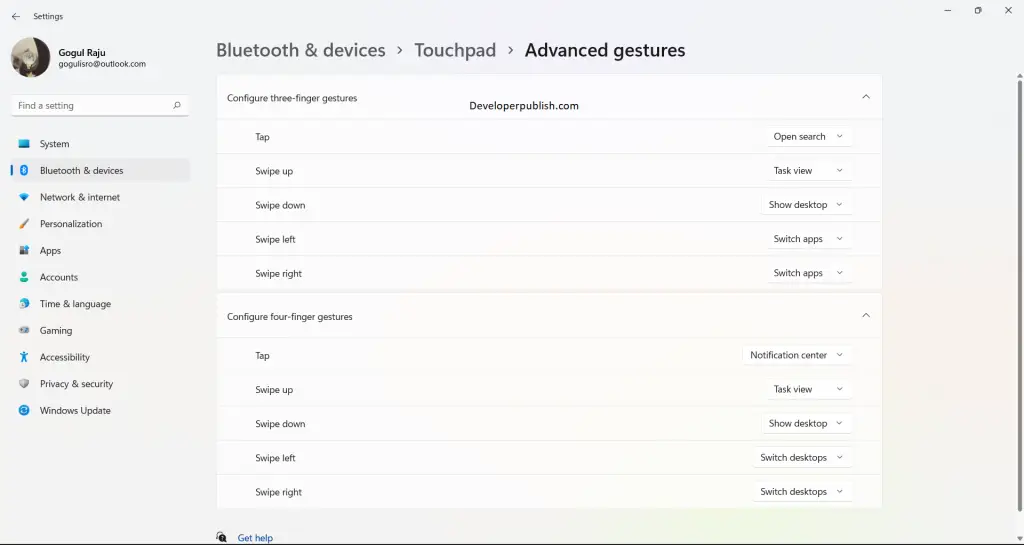 | | |
| --- | --- |
| Action | Gestures |
| Select an item | Tap touchpad |
| Scroll | Place two fingers on the touchpad and slide horizontally or vertically |
| Zoom in or out | Place two fingers on the touchpad and pinch in or stretch out |
| Show more commands (like right-clicking) | Tap the touchpad with two fingers or press down in the lower-right corner |
| Show all open windows | Swipe with three fingers up on the touchpad  |
| Show the desktop | Swipe with three fingers down on the touchpad  |
| Switch between open apps or windows  | Swipe with three fingers left or right on the touchpad |
| Switch desktops | Swipe with four fingers to the left or right on the touchpad |