You would have come across Watch Window in Visual Studio IDE , similarly Microsoft Excel 2016 too provides the Watch Window that lets the users to monitor the value of a cell when you are working on the excel sheet.
What is the use of Watch window in Microsoft Excel 2016 ?
The watch window shows the value of the cell in it. It is a kind of task pane which you can dock it. This is useful especially when you are working a large sheet where you need to view a particular cell value without scrolling through the worksheet.
How to add the cell to the Watch Window in Microsoft Excel 2016?
To add the cell to the watch window , follow the below steps.
1. Open the Excel worksheet and navigate to Formulas -> Formula Auditing and click the Watch window.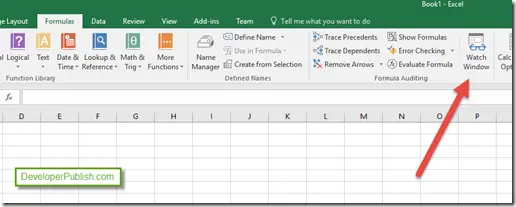 2. Click the Add watch button in the Watch Window dialog and then specify the cell which you want to monitor. Now , the Watch window will start displaying the value of the cell in it.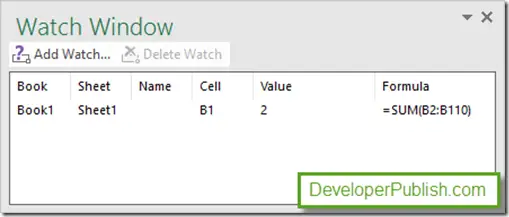 Subscribe to Blog via Email
Enter your email address to subscribe to this blog and receive notifications of new posts by email.