Microsoft Excel provides an option called "Paste Special Transpose" which the users can use to switch rows to columns or columns to rows in excel. Additionally , excel also provides TRANSPOSE function in excel which performs the same thing.
How to use Paste Special to switch rows to columns in Excel ?
Assume that you have the values 1 , 2 and 3 in the cells A1 , B1 and C1 respectively.
To use this feature , perform the following steps
Select the range of cells A1 to C1.
Right click and from the context menu , select copy.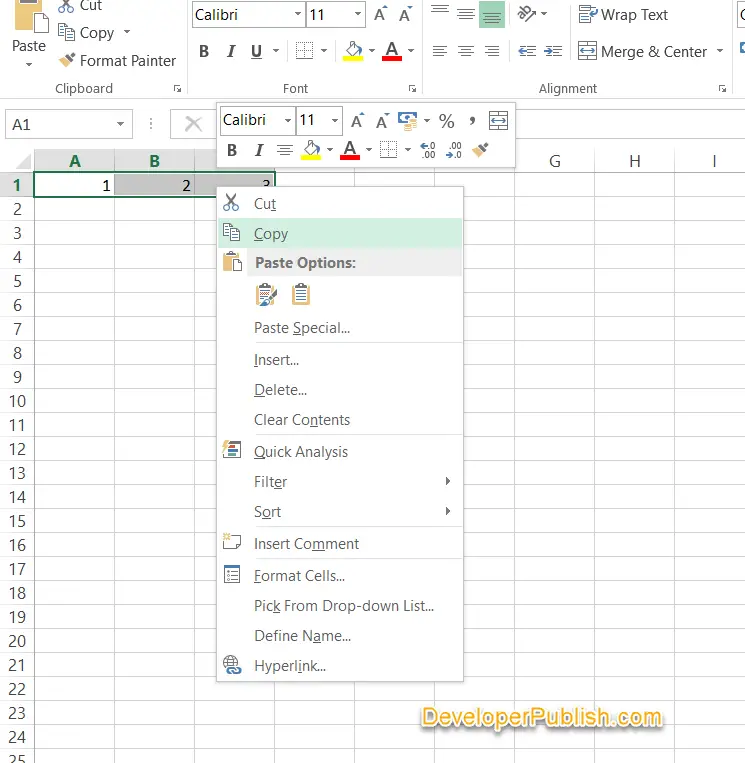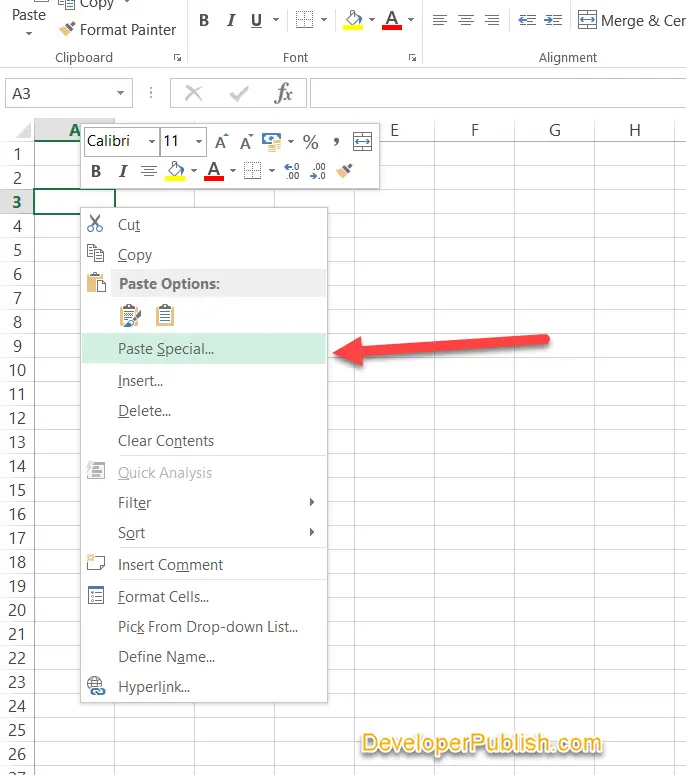 In the Paste Special dialog , check the option Transpose and click OK.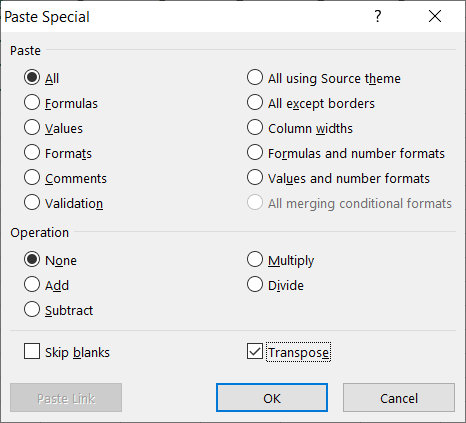 You should see that the selected rows have been converted to columns.
How to use Transpose Function in Excel ?
Follow the below steps to use this feature n your excel worksheet.
Select a range of cells where you want the data to be transposed to. Eg : D2:d4.
Type the formula , =TRANSPOSE(A1:C1) in the selected range of cells.
Press Ctrl + Shift + Enter key to complete it.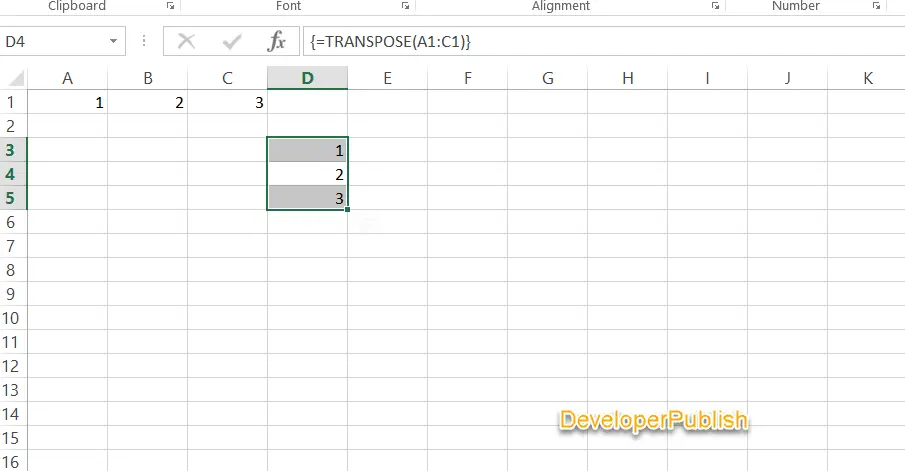 If you have come this far, it means that you liked this blog post and you are looking for more excel tips . You might be interested to read more excel tips and tricks from DeveloperPublish below.
Why not reach little more and connect with me directly on Twitter, Facebook and LinkedIn. I would love to hear your thoughts and opinions.