This post will explain about cells and how you can merge cells in Microsoft Excel. Merge cells is a feature in Excel, using this feature you can combine cells i.e Merge many cells into one.
How to Merge Cells in Excel?
Follow the below steps to merge cells in Excel.
Select the range of cells that you want to merge.
Right-click and select Merge & Center from the list of options.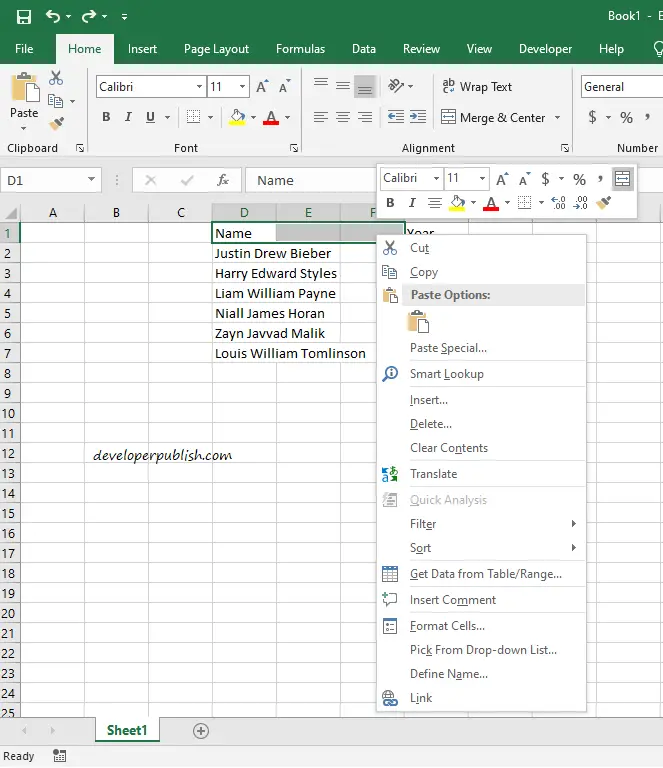 Another way to merge cells is to select the Merge & Center in the Home tab under the Alignment tab.
Now you can see the changes.
To unmerge, select the merged cells and right-click on it.
Select Merge & Center, and select the Unmerge cells option under it.
Or go to Merge & Center option in the Home tab and do the same as mentioned above.