In this post you will learn about a simple formula in Excel – The LOG10 Function, how to use it in your excel spreadsheets.
LOG10 Function in Excel
The function returns the base – 10 logarithm of a number.
Syntax
The syntax has a single argument
number – The number you want to find the logarithm value.
How to use LOG10 Function in Excel?
The syntax returns the log10 value of the number.
To start with enter the required numbers/data.
In a new cell enter the syntax and highlight the data to include them in the function.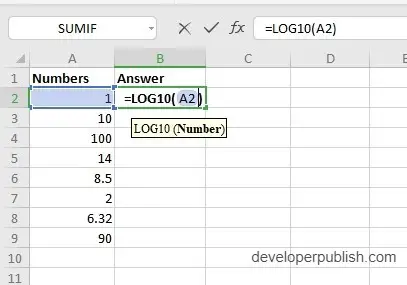 Press enter to display the answer.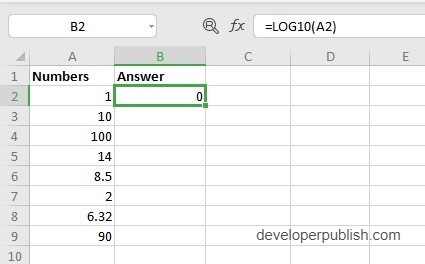 Use the fill handle to apply the function on the remaining data.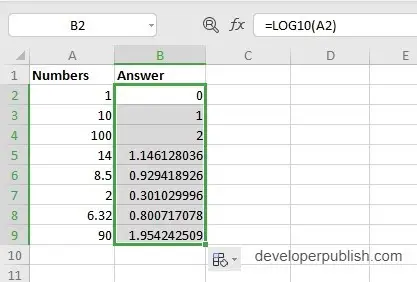 The syntax does not accept non – numeric values and returns #VALUE!.
The function does not accept negative numbers and returns #NUM!