There are plenty of podcasts available in internet which shares good amount of information via audio, video etc. to the viewers. Being a .NET Developer, I too follow few of the podcasts and below are list of some of the podcasts that i listen during my free time .If you are a .NET Developer, the list of podcasts mentioned below is definitely a great resource for you.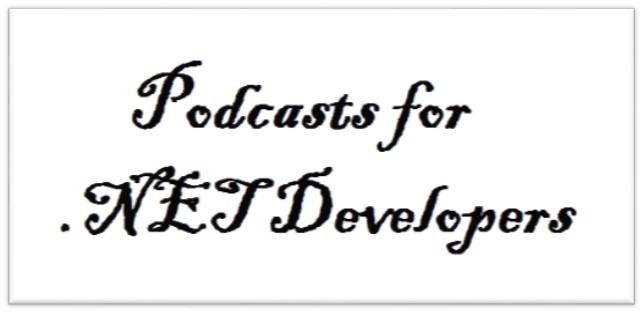 Interesting Podcasts for .NET Developers
Deep Fried Bytes
ASP.NET Podcast by Wally McClure, David Penton, and Paul Glavich.
ConnectedShow
Some of the links mentioned above might be inactive but the podcasts in it still useful for may people who listen to it. If you have come across any interesting podcasts specially related to .NET, feel free to share them in the comments section.