In this post, you'll learn how to turn on or turn off Sticky Keys in your Windows 11 PC.
What ae sticky keys?
The sticky key is a serialized keystroke, where instead of pressing multiple keys at the same time. The users are allowed to use modifier keys such as Shift, Ctrl, Alt, or Windows keys.
The following are the steps, and they are:
Press and hold on the network, volume, and battery icons to open the quick settings panel from the taskbar.
You can press a shortcut key on Win + A.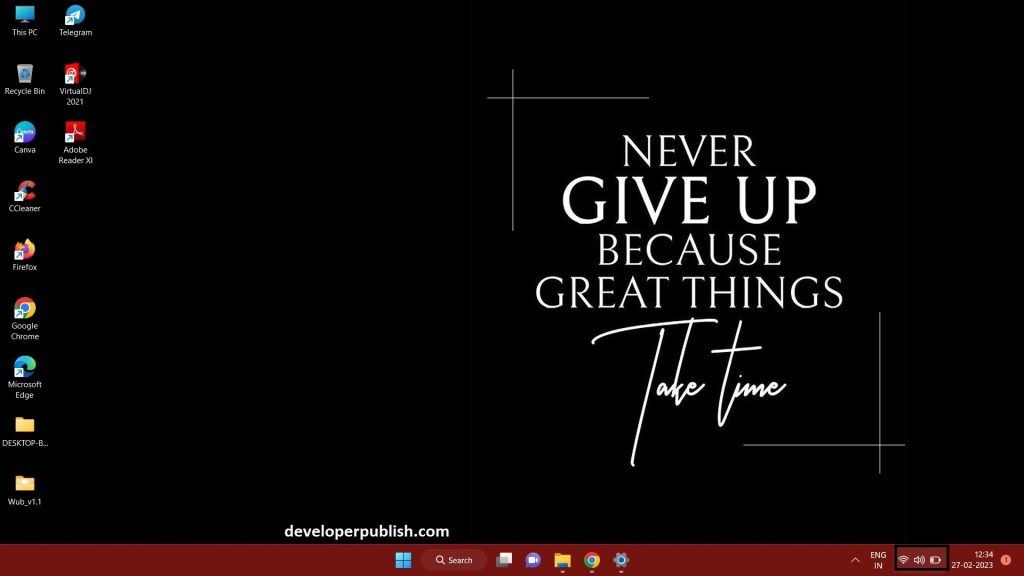 You can click on the Accessibility icon from the panel.
After clicking on the accessibility icon to open the accessibility menu.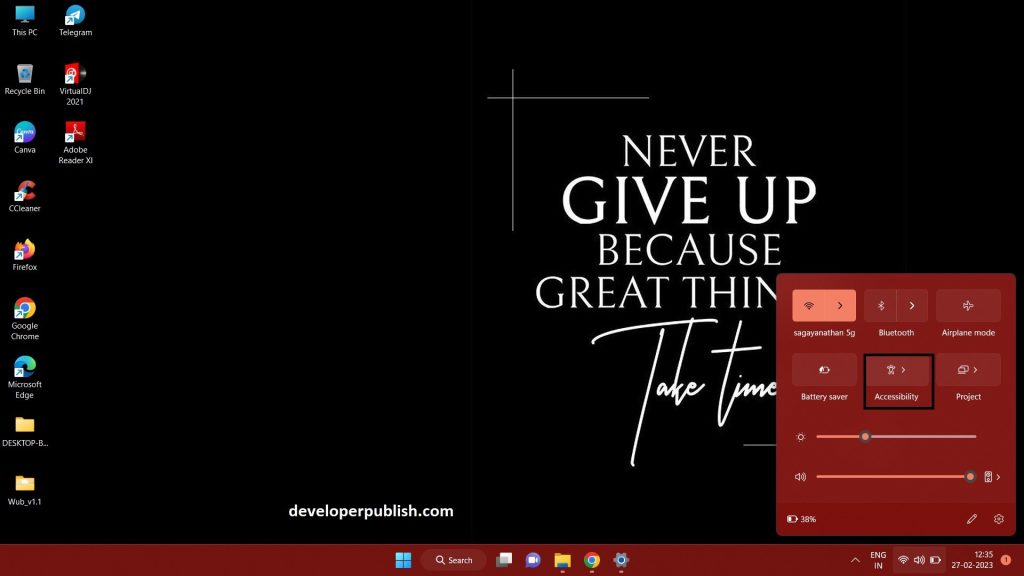 From the accessibility menu, there will be sticky keys.
Turn on or off the sticky keys from the menu.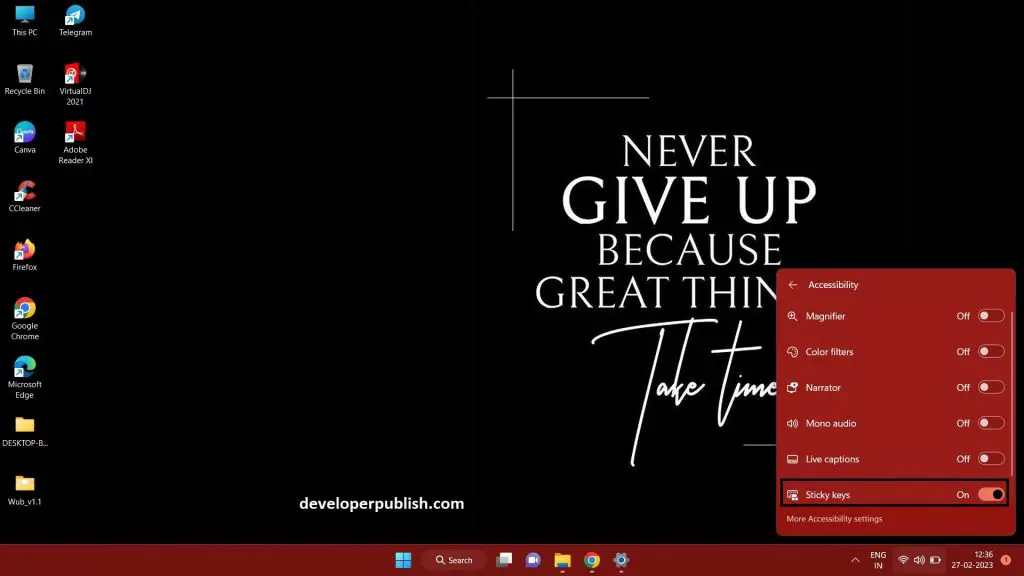 Press on the search option from the taskbar.
Once after selecting the search option, the search menu shows up.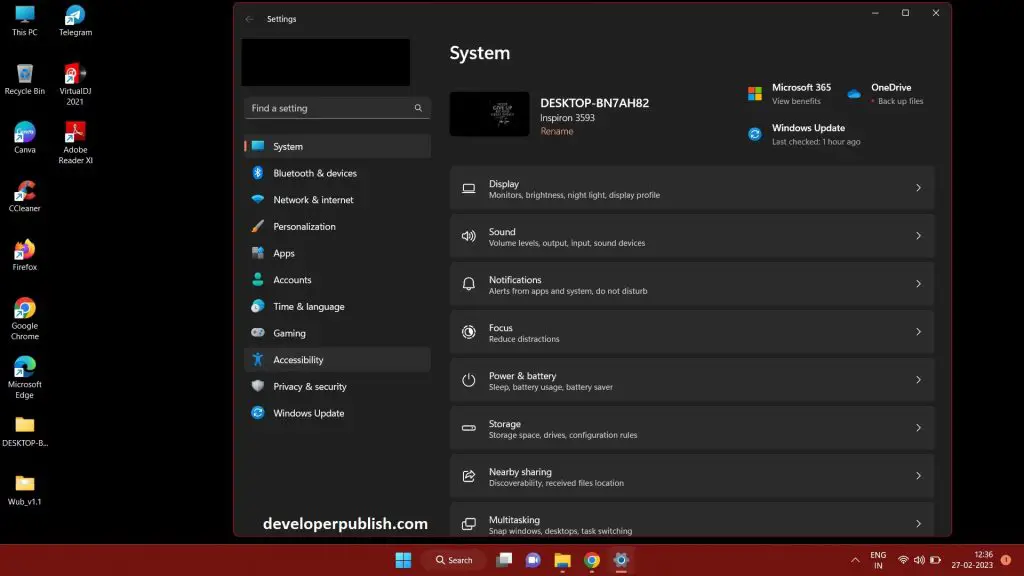 Select the accessibility option from the settings page.
The accessibility option shows up.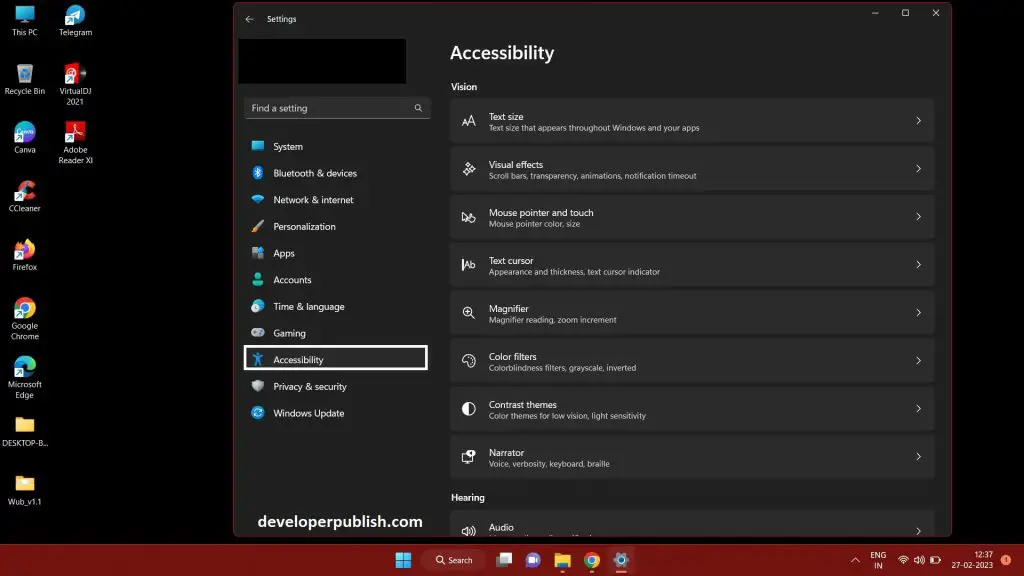 Scroll down to find the keyboard option.
Press on the keyboard option to get the menu.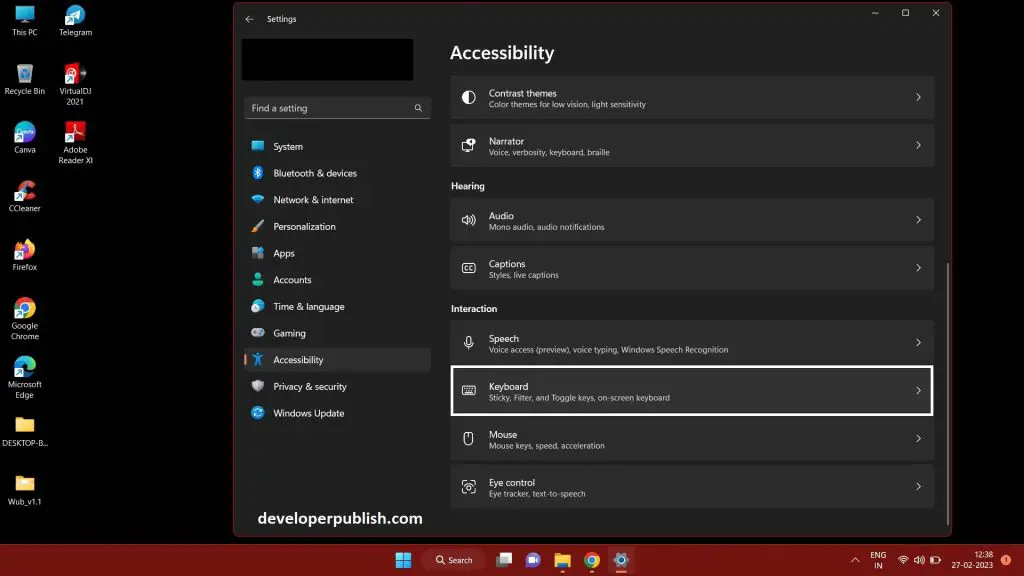 After clicking on the keyboard option, then there is sticky keys.
Turn on the sticky keys.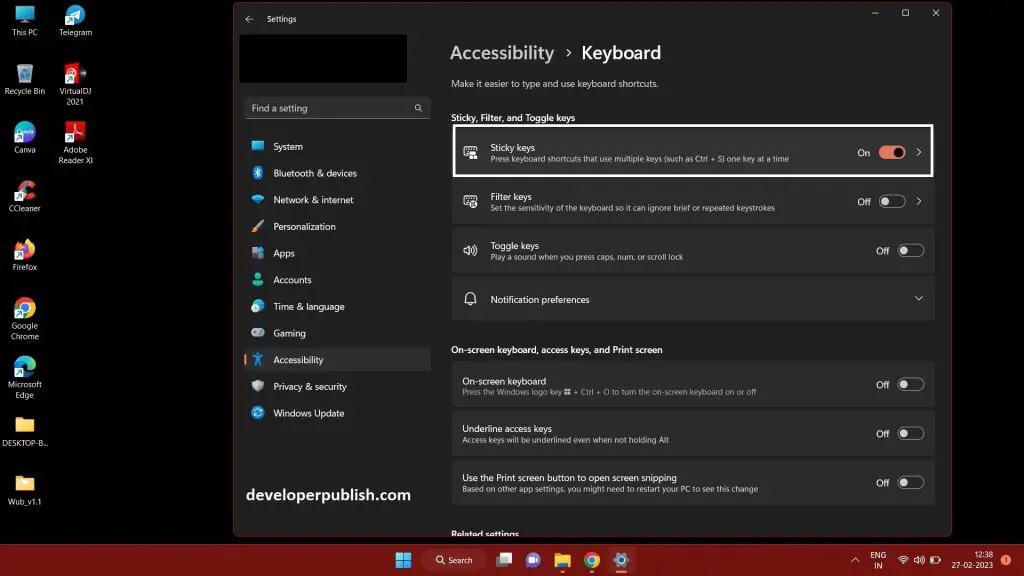 Again click on the sticky keys to enable all options.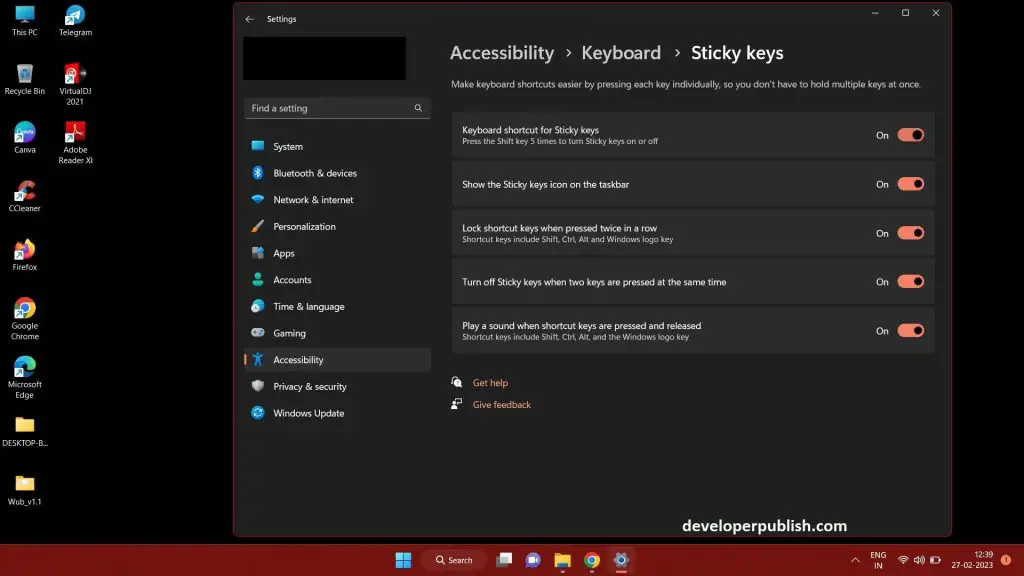 You can also search for control panel from search menu.
Press on the control panel option.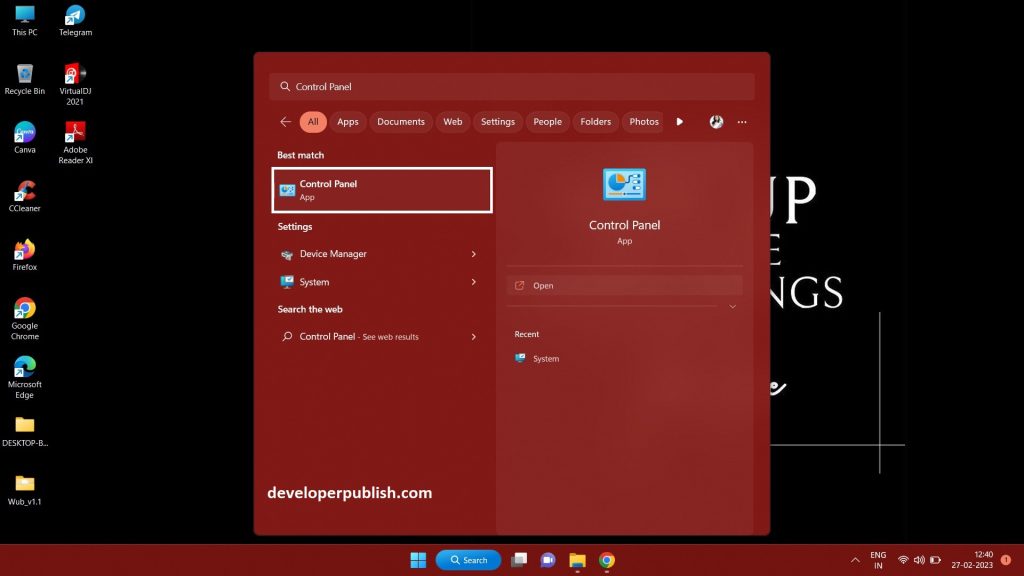 Now you can press on the Ease of Access option the control panel menu.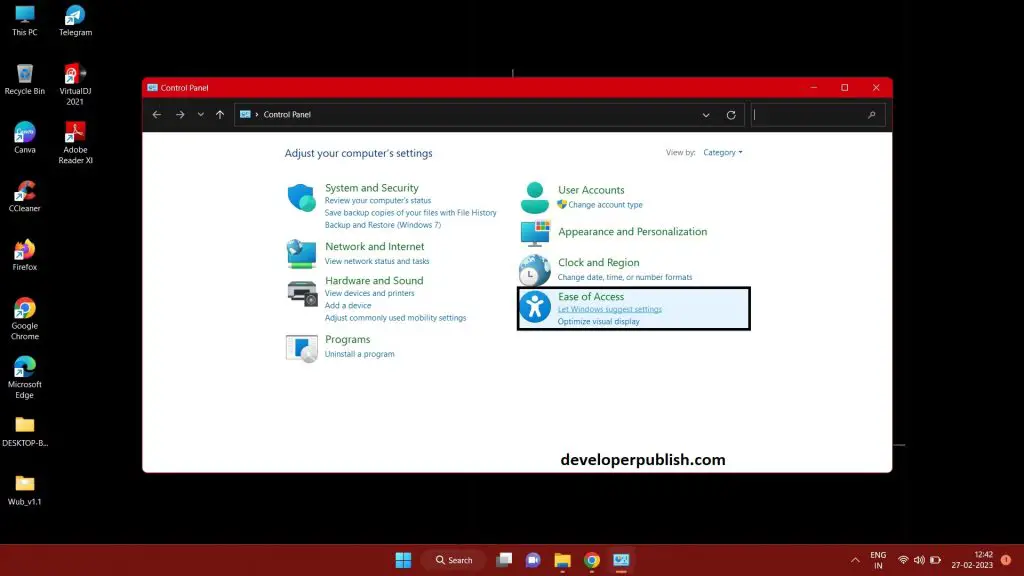 You can press the Ease of Access Centre to open further option.
Scroll down to select the make the keyboard easier to use, to get the further option.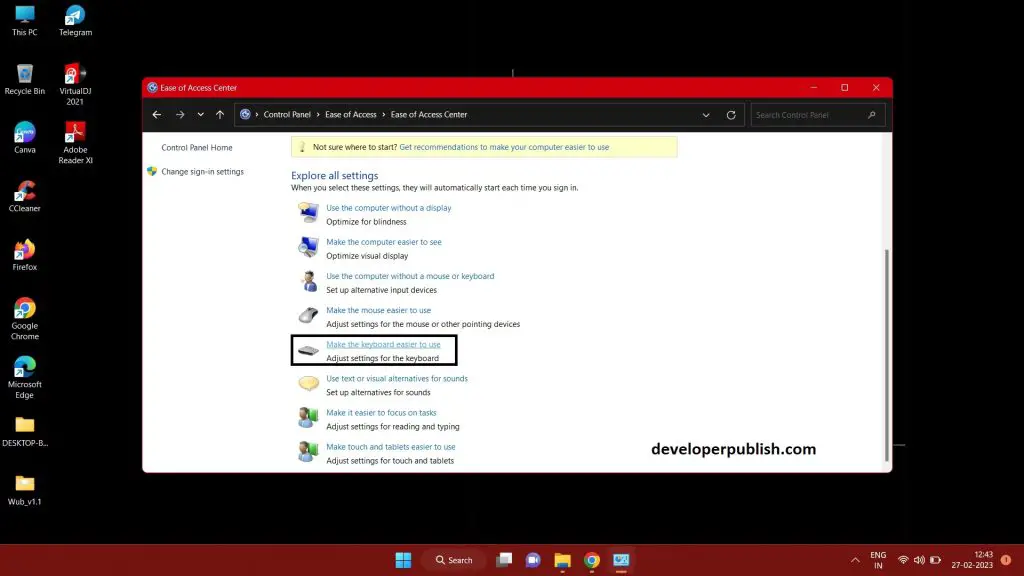 Once you select the make the keyboard easier to use, to turn on the sticky keys.
After selecting that then press on apply option.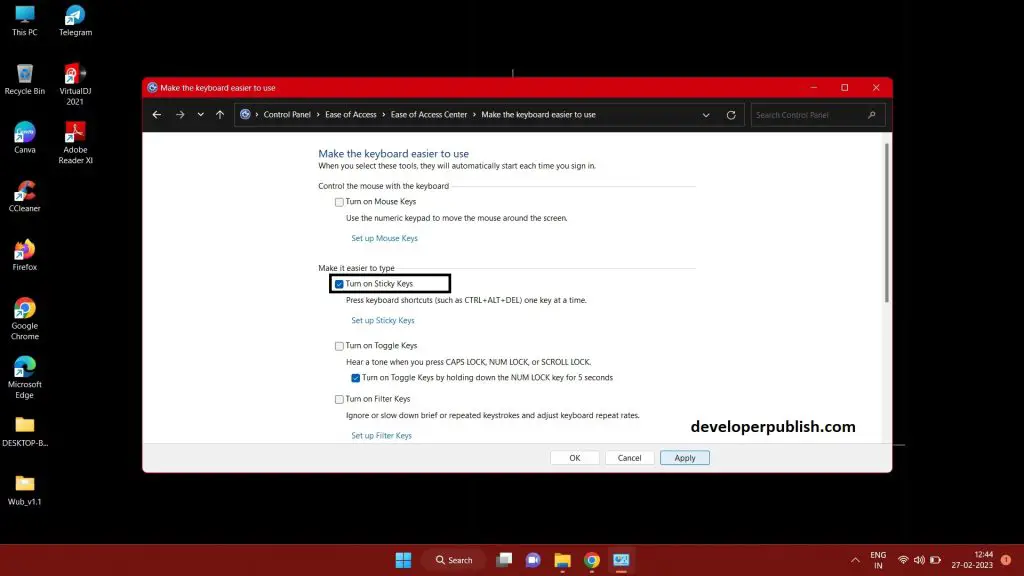 From the above-mentioned methods you turn on or off sticky keys in windows 11.