The feature of tracking the recent activity in the Gmail account was launched by Google long time back. This feature is a kind of security feature which allows the users to track their recent activity or sessions in their Gmail account and also sign-out remotely (if possible).
How to Track Recent Activity of your Gmail Account?
To track your online activity, Login to your Gmail account. In the footer of the page, a notification will let you know the last account activity.

Click the Details link. This will display a Dialog or Popup which displays the statistics about your Gmail account activity. This screen displays the information like Access Type (Browser, mobile, POP3 etc.), location (IP address) and Date time.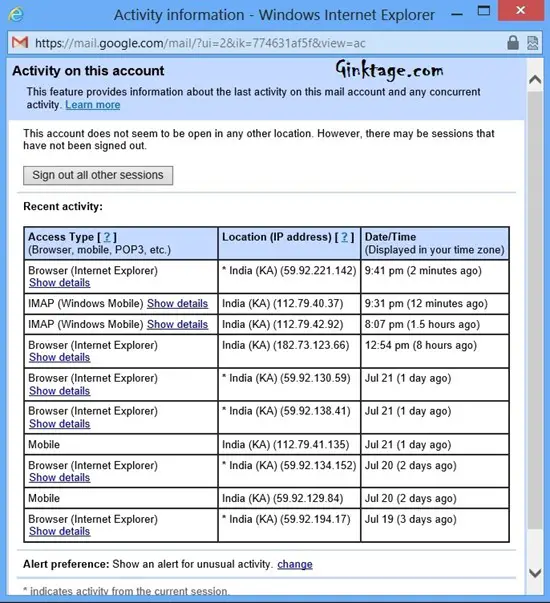 There is also the "Sign out all other sessions" button which will sign-out your Gmail account from all other sessions remotely.