If you want to personalize the appearance of your android device , one such option is to set the device wallpaper .
How to Change the Wallpaper in Android Device ?
To set the wallpaper in android device , follow the below steps
1. Long press the home screen background . This will list out some of the options from where you can import the image for your device background.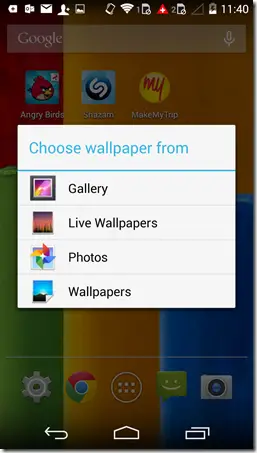 2. You can crop and fit the image .
Alternatively , you can also change the wallpaper of the device by navigating to the Settings app and then tapping the display option . This will list the options from where you can select the image for the background.