You are worried and not sure if you are part of the Facebook data breach or not?. In this post, let's learn how to check that.
Most of the users would have possibly heard of the Facebook data breach incident in which more than 533 million Facebook users' personal data was leaked online including phone numbers, Facebook Ids, etc.
Well, you might be wondering how to check if you are part of that data breach. You have few options which let you check this.
You can use Have I Been Pwned which is one of the popular websites that tracks data breaches. Just visit I have Been Pwned and enter your email address or phone number. You will find the details of not just the Facebook data breach but also other breaches in which your data is found.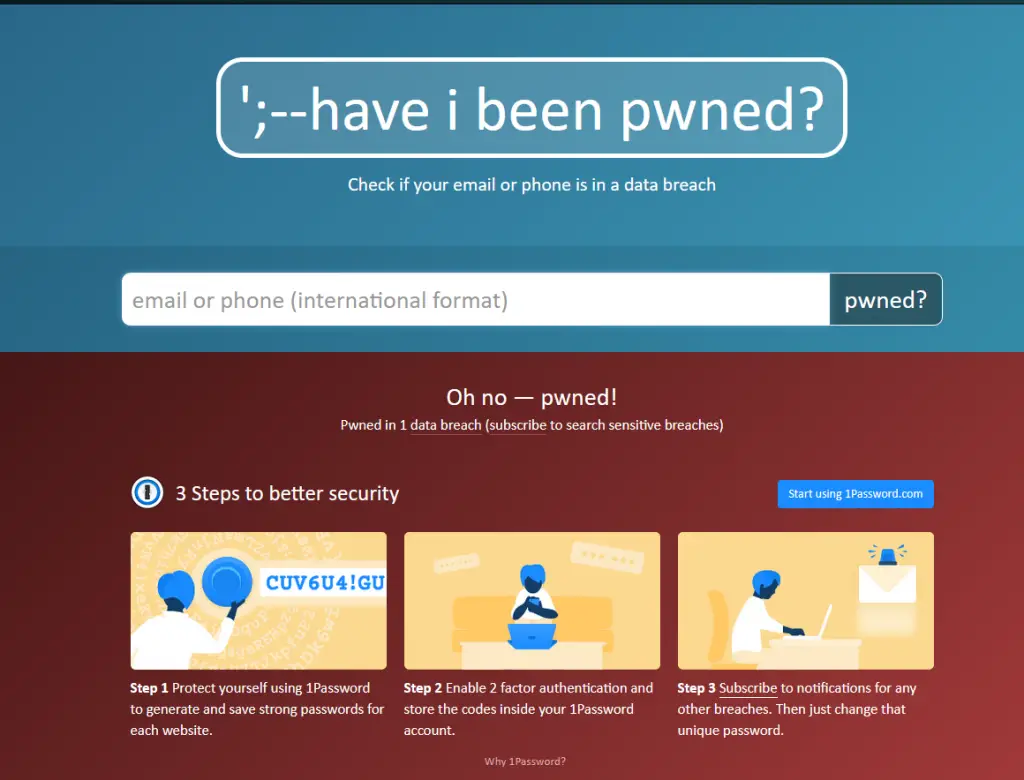 If you find that your data has been compromised, you can follow some of the below steps.
Ensure that you change your password of the compromised sites.
Use Password Manager like 1Password, PasswordManager, etc so that you can create and track different passwords for different websites.
If these websites allow two-factor authentication, enable them for additional security.